Creating a progressive publication platform.
CHALLENGE
As a content-driven research organization, PPI publishes hundreds of reports each year along with prodigious number of blogs. Their website required a way of publishing new content through a peer-review process and an appealing user interface to make this content accessible to users over time. Given PPI's active social media presence, the website also provides the features to share content on Twitter, Facebook, LinkedIn, and YouTube.
SOLUTION
New Target redesigned PPI's research product line and website, both born of a new digital publishing strategy.  
Our discovery phase started with a comprehensive audit of PPI's publishing process, content, technical capacity, and more. Our team did research to get to know competitors and peer organizations as well as the PPI audience. 
The new website needed to support PPI's new five-year strategic plan and present information in a way that was engaging and promoted content discovery. The pages needed to be indexable and the site search and filters needed to present relevant content to visitors.
Website Design & Creative Vision
Our goal was to create an active site that highlighted the core areas of PPI's publications. We wanted to showcase the understanding of these issues and position PPI as a thought-leader to all who visited the website. 
We selected a saturated color palette and paired that with ample white space to ensure that visitors are not distracted by design elements, but that they support the content and the mission of PPI. 
Knowing that their audience consumes content across devices, we made sure to create design elements that worked across screen sizes and provided a great way to visitors to interact wherever they may be.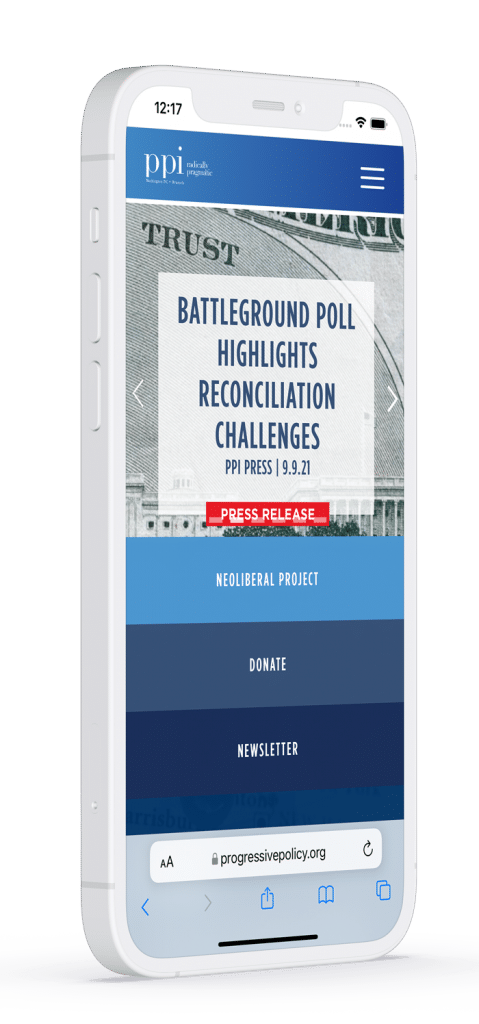 We chose WordPress to power the new PPI website because of its prowess as a publishing platform. 
The site integrates with several tools including MailChimp. The content on the site is available in both short- and long-form capacities that allow consumers to engage with the content as they see fit.
Data visualizations are necessary for much of the content published, so we built a system that does not limit to a single tool, but allows multiple tools to be used as needed. Sharing is a priority for sites that are content heavy, so we created several nudges to encourage sharing and highlight PPI's active social media accounts.