Purpose is at the core of every digital marketing campaign & website we create. Brand stories with distinction.
The cornerstone of your digital identity is an authentic brand story. We work with you collaboratively to establish a clearly defined digital strategy for your online goals – a strategy that works in tandem with your brand vision and the available human, technological, and financial resources to execute your strategy. Creative design with purpose.
The creative we design is heavily influenced by the framework for innovation. We design media not just to please our clients, but to engage and delight their customers, members, or constituents. We put people first. Discover. Define. Design. Deliver. Solutions architects & developers - all under one roof.
We'll help you select the right technology, and code it right. Our development team is passionate about using the right mix of open source, off-the-shelf, and hosted solutions to solve complex problems. Expertise and experience in the web technologies and development languages you plan to utilize is critical. Web service oriented - in every way.
Our engineering team understands our clients have multiple systems that need to speak with each other to provide the best user experience. Digital ecosystems are our speciality. Web service-oriented architecture is how we approach every technology project.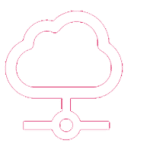 We make being in the clouds a good thing.
We understand clients have a choice of website hosting providers. Our service goes beyond stability, up time, and more to a personalized approach that meets you where you are today, and prepares you for your tomorrow. All with the very best personal customer service.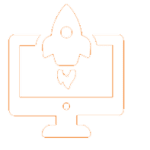 Influencing hearts and minds.
From search engine marketing strategies to social influencer marketing to campaign creation to MarTech automation, we develop client-specific digital marketing strategies. We leverage innovation, sophistication, and a thorough understanding of web marketing principles and technologies to capture the hearts and minds of your audiences.
A successful creative project needs to be stylish and functional. It should be constructed on data and based on a larger strategy. Through our discovery process (based on the Framework for Innovation) we collaborate with you to create your most memorable experience yet.
From the start, our integrated team will guide you through our discovery process. We'll define and answer the "how might we" questions together. From there we'll create the right solution for you.
You scrolled this far, so you might as well chat with us.