Email marketing isn't possible if you don't have a list of email addresses. To gather them, you're going to have to engage in proven acquisition tactics to get them. This includes running contests on social media, asking people for them, having a pop-up on your website to sign-up to your newsletter, and more.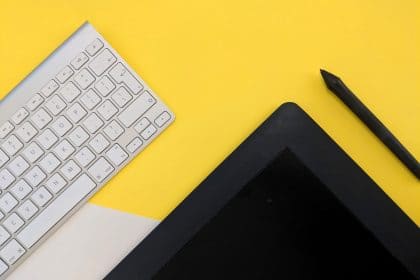 YOU MUST OPTIMIZE YOUR WEBSITE FOR SEARCH ENGINES.
If you fall below page one in Google search results, you might as well not exist. Businesses are now fighting to be above the number one search result in a place called "position zero." You need to have your website optimized for the right keywords, having them in places such as in the title tag and in the body of the text.
The SEO competition can be daunting. Depending on your location and industry, you could have thousands of competitors all vying for the same few spots on Google's front page.
YOU MUST INVEST IN A LOCAL MARKETING STRATEGY.
Whether a local marketing strategy will work for you depends on your business. You need to enhance your Google My Business page with advanced attributes and useful features like Q&A, chat, or posts.
Make sure that you are listed or have claimed your business on other business directories as well—including local city-specific websites. Play up your local social presence, use location tagging in your social media posts, and post about your local community.
These efforts can help you rank in mobile search and improve your local digital marketing metrics.
YOU (PROBABLY) MUST USE PAID ADVERTISING ON SOCIAL MEDIA.
Social media has been a way to consistently engage with audiences and build a solid online presence without costing a cent. But if you want to make the most of your digital marketing budget, spend a portion on social media advertising.
By choosing your most profitable social media channels and using strategic native advertising, you can transform just another social media page into a top lead generator.
YOU MUST REACH THE RIGHT AUDIENCE.
If you are observing significant numbers of clicks but have a poor conversion rate, one of the likely causes is the audience itself. You may be spending the majority of your digital marketing in the poorly performing channels targeting the wrong audience.
It's possible that users want to visit your website, but have no intention of making a purchase.
Your website design and copy may not be right for the audience that is being driven there, or they might be an audience not in the position to make a purchase. The issue can also be that you are using the wrong channel to drive traffic. If, for example, your audience is mostly stay-at-home parents, Nextdoor and Pinterest might be better social media channels, while LinkedIn would not.
YOU MUST HAVE EFFECTIVE LANDING PAGES.
Another culprit for your low conversion headache could be your landing pages. An ineffective landing page can turn away even highly interested potential customers—they'll bounce and end up one of the wasted clicks.
Landing page design is a huge topic on its own, but very briefly, landing pages should be simple and helpful, with a sophisticated design that keeps the user on the page.
Landing pages should also be extremely fast. Customers have very little patience when it comes to website loading, and a landing page that doesn't load a few short seconds after the ad was clicked will be abandoned.
YOUR WEBSITE MUST BE MOBILE RESPONSIVE.
Google has an algorithm that is called "mobileggedon." Your website is going to be penalized if it isn't responsive for mobile devices and it gives priority in their search results to websites that are responsive.
Given this algorithm, the need for companies to optimize their website for mobile has never been greater. And while companies can always create a separate mobile website to achieve that end, a mobile-friendly website is a significantly more efficient and cost-effective solution that seamlessly caters to both mobile and desktop users.
To not be responsive can cause organizations to lose out entirely on a fast-growing audience, the 50% of your customers that are researching, shopping, and buying via their mobile devices.
YOU MUST AVOID MIXED MESSAGING.
The most effective digital marketing campaigns match landing pages to the messaging, offers, and style of the original point of content, wherever that might be. If the landing page does not match the content a shopper expected to see, chances are that they won't convert.
Sending shoppers to a page that doesn't address their needs immediately encourages a bounce.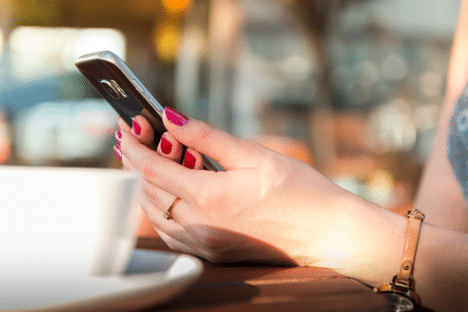 YOU MUST HAVE A GREAT CALENDAR..
Without a calendar that acts as a single source-of-truth, it can be nearly impossible to keep track of all marketing initiatives from events to social and content campaigns.
All marketers need visibility into what's on the docket, and a spreadsheet is no longer efficient enough to track the intricacies of today's campaigns.
A unified calendar will keep your team aligned and can even help to keep duplicated campaign assets and content efforts to a minimum.
One last must: If you need help, you must ask for it.