Twenty twenty-one has to be better, right? Just in case it is, maybe we should start thinking about what is trending so that we can get ahead of the competition.
And if 2020 taught us anything, it's that the only thing we can be sure of . . . is change.
Marketing used to be quite simple. All you had to do is hire an agency that knows the ropes, and you got the wanted results. But those days are long gone. New game-changing technologies are evolving, customers are becoming more demanding, and trends are changing so rapidly that marketers themselves are frequently scrambling just to keep up.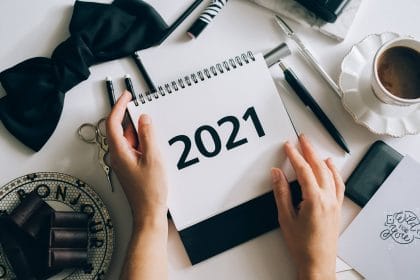 Being aware of emerging marketing trends is a fundamental part of remaining competitive and staying on top of the game.
It's important for all businesses to harness the latest marketing trends so they can apply those innovations through the 70:20:10 rule of marketing focus.
Google's digital marketing evangelist Avinash Kaushik has explained the benefits of this mindset:
"Seventy percent of the time we're going to focus on things that we know that are very core to our business. Twenty percent is where we're trying to push the boundaries. You get into the known unknowns. And the last ten percent is a true crazy experimental stuff. Trying to figure out how to do uncomfortable things that we're going to fail at more than we will succeed at. But with every success, you build a competitive advantage."
Competitive advantage. It would be amazing to get an advantage simply by being bold with just a small percentage of our marketing budget.
Here are seven trends that you might want to consider looking into further for your "push the boundaries" budget or your "crazy experimental" push:
Shoppable Posts
Social media networks represent huge opportunities for businesses. For instance, 72% of Instagram users say they have purchased a product they saw on the app. That's why you need to do your best to enhance your social media presence.
A good way to do so is by tagging products on posts and stories to encourage shopping behavior and make it easy for users to buy directly from your account. For instance, shoppable posts and stories on Instagram look like regular ones but the displayed products are tagged and link to the seller's website.
A user can identify such posts by the little shopping bag icon in the upper corner.
By clicking on any post signed with the icon, a bubble will pop up with the product's name and price.
Augmented Reality
In 2020, more and more brands are making use of augmented reality to provide their users with an outstanding shopping experience. For instance, Ikea was one of the first brands that implemented AR in their native application. With this feature, users can visualize what a piece of furniture will look like in their home.
Moreover, AR-based apps make shopping for clothing and apparel easier. Offering customers the possibility to virtually try on the product before purchasing by using their devices' camera has been taking many brands by storm. For instance, Gucci has already created its own virtual dressing room integrated into its iOS and Android apps.
Interactive Content
Interactive content is a kind of content that is created to grab users' attention and make them take action. Depending on the website, these actions can be a simple clicking to learn more about a product, filling out a form, or answering a series of questions.
All in all, interactive content provides marketers with a way to engage their target audience with interesting experiences, insights, or useful information. Ninety-one percent of users prefer interactive content rather than traditional formats.
Orbitz, a travel fare aggregator website and travel metasearch engine, has implemented a quiz for their users to find out whether a travel partner they found for the journey is the right match. This interactive content is engaging and nutty so that people enjoy it and stay on the website longer.
Personalization
Consumers no longer enjoy generic ads that have no real connection to them; the appeal for personalization is very high. People surveyed indicated that they are more prone to do business with an organization if it provides a personalized experience.
The fact is that to provide a truly personalized experience, companies need the data and analytical prowess. The best advice here is to track absolutely everything your customers do on your website. When it comes to running an e-commerce store, data is power.
Giants like Netflix, Nike, Target, and Amazon have enough data to develop a highly customized experience. As such, Amazon's customers are given relevant messages at the right place and time. Just look at the snapshot of their homepage. Yours will be different; the homepage is never the same. Amazon is constantly tracking what you've browsed and what you've bought to adjust their messaging to you.
A simple "insert first name here" in an email no longer cuts it. Marketers must deliver messages and offers that resonate with an individual's unique needs and expectations.
In order to gain the deep insights required to personalize the customer experience, the use of artificial intelligence will increase.
Influencer Marketing
An influencer is someone who people trust in a specific field, such as professional athletes, scientists, and even successful dog trainers. These people have a following online to promote their business, services, or message, and influencer marketing is tapping into these communities that are often large, active, and very loyal to the influencer they follow.
For influencer marketing to be effective, you don't always need to work with a huge star or local hero. Search for people with growing audiences on new platforms and notice how they interact with their followers.
Having a small but dedicated audience is more beneficial for your marketing purposes than having a large but disconnected audience. It's also important that your values align with those of the influencer so that your message and mission are appropriately communicated.
Search Engine Results Page: Position Zero
Throughout 2021, SEO will remain an important part of marketing but we are now witnessing one of the most essential shifts in the industry in the last decade.
Due to the continuous growth of mobile and voice search, the ways people use search engines (like Google) are changing. As such, being first in the Search Engine Results Pages is no longer the holy grail of SEO and the primary goal businesses should be aiming for.
You've probably noticed that some pages show up above the first search results. This top spot is considered as "position zero," a featured snippet located above the search results. The snippet contains the title and URL as well as a piece of the page's content that most closely answers the question posed by the user.
According to Google, the algorithm automatically detects pages that provide the most accurate answer to a certain query and features them as a snippet. For instance, we searched "position zero" in Google and here is what we saw:
In 2021, position zero should be the main focus of your efforts. If you are able to be the first in your industry to get there, you'll have a great advantage over your competitors.
"Do Good"
According to a recent survey, responses to "doing good" increased during the pandemic. As we're well into the pandemic, trust is now a customer's top priority.
In summary, now is the time to evaluate your brand and brand strategy. What do your customers really think of you? How does your brand compare with your competitors? And how do you communicate your value?
Preferring to look at Covid-19 as a great opportunity for corporate social responsibility, lots of large brands are doing good. These kind acts likely earn double reputation points. Foregoing some revenue in the face of economic uncertainty should really benefit their reputation.
The Bloomberg Foundation pledged $40 million to fight the virus globally, mainly in Africa.
Meal kits Freshly and Nestlé will donate $500,000 to Meals on Wheels America. The donation will help continue food delivery to seniors.
Bacardi Limited launched #RaiseYourSpirits, an effort to help support staff of closed bars and restaurants, pledged $3 million to support various foundations helping hospitality workers.
An important part of any digital marketing strategy is to experiment and test things out. Do this and then perhaps 2021 will find you just a little bit ahead of your competition.