Content marketing is a prime component of your company's marketing strategy. However, before you move forward with your strategy, you should take a step back and complete a crucial (but often missed) step: a content audit.
A content audit is taking a close look at your website's existing content to evaluate how it's functioning and to ensure it's relevant, effective, and engaging.
This stage is often skipped when creating a content or inbound marketing strategy. After all, what's the point of going through all of your website's content? What information can a content audit provide that you don't currently have? As it turns out, quite a bit.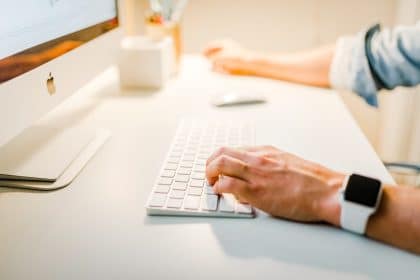 What is a Content Audit?
A content audit is a well-organized record of all content published on your site, allowing you to analyze, repurpose, and optimize existing content for maximum growth. After you've gathered all of your content, take a step back and assess which areas are lacking, as well as those that require additional attention, before deciding on your next actions. To streamline and improve your content marketing activities, you may need to optimize, update, create, repurpose, or even delete content.
Why Perform a Content Audit?
When performing a content audit, your goal should be to look for ways to connect with your target audience on a deeper level. To put it another way, be sure you're answering the questions your potential clients are asking. Your content can answer your audience's worries, queries, and questions, attracting them by focusing on their needs rather than your company's. A guest who feels supported and helped has already begun to form a connection with you.
Content audits may also help you increase your site's reach with effective SEO strategies, providing you a better grasp of optimization chances and identifying where problems, such as broken links, should be corrected to improve your site's SEO and the user experience.
Your content ranks higher and performs better if selected keywords are used when appropriate and metadata is optimized. The success of your content will be transformed if you perform well on SERPs since it will send new and better-qualified leads into your sales funnel.
What to Look for During a Content Audit
Here is everything you should look for while performing a content audit:
Poor performing content

Top performing content

Content with low CTR (Click-through Rate)

Outdated content

Content cannibalization

Pages with a high bounce rate

Confusing pages

Interlinking opportunities

Content gaps

Unexplored topics

Duplicate pages

Off-brand content

Content with missing header tags

Difficult to read content

Missing ALT tags

Poor or missing structured data
While there is a lot to look for throughout your audit, keep in mind that it can also be efficient to isolate a specific aspect of the content audit, depending on your resources and timeframe.
For example, it may be simpler to concentrate solely on low-performing content and then return later to address outdated content. If you're short on time or prefer to work that way, it's absolutely okay to choose a specific focus for your audit.
Let's take a closer look at three of the most relevant topics to look for during a content audit and how to address them.
1.) Content Cannibalization
SEO teams frequently fall into the trap of focusing simply on keyword rankings.
When this happens, the content team is told to keep developing the same or similar content, targeting the same keywords, and creating content that is competing with their own.
This is known as keyword cannibalization or content cannibalization. It's basically content that competes against itself for the same keywords.
Your content audit can assist you in determining which material is in direct competition with itself.
If your audit brings up a lot of cannibalized content, you should:
Combine related pages

Content should be reorganized into content groups.

Remove any repetitive content

To differentiate overlapping content, expand or revise.

Interlinking should be strengthened.
Your cannibalization analysis should point you in the direction of places where you can make fewer content pieces more relevant.
2.) Low Click-through Rate
What might you look at if you're trying to boost your click-through rate (CTR)? To begin, learn what it is and how it is affected.
Your page's click-through rate is the ratio of clicks to impressions. So, if you had a lot of impressions but don't think you got enough clicks, there are a couple of things you can do.
Here's how you can improve your CTR:
Take a look at the SERP results.

Look for intent. Maybe you didn't answer the searcher's inquiry, or maybe there's a disconnect between what users expect and what they get on the website.

Examine your titles, descriptions, and your header tags for optimization chances.
3.) High Bounce Rate
Use your content audit to see whether pages have a high bounce rate or where users only interact with one page rather than several pages. This could suggest that your content isn't engaging, isn't what the user was looking for, or that you're overlooking conversion opportunities.
How to spot a high bounce rate and take action:
To find your bounce rate across all pages, use Google Analytics. Select Behavior > Site Content > All Pages from the drop-down menu. Then, to sort by bounce rate, click "Bounce Rate." Depending on how many pages you're analyzing in your content audit, you can export the data.
Use your content audit to determine which pages have a high bounce rate or situations when a page has a high bounce rate. Use your overall site bounce rate as a starting point, then look for pages that have a higher bounce rate.
Make sure you're looking at pages with a reasonable number of clicks and the right content type. Pages that are created to be a one-stop content piece, such as a specific "How to" blog, for example, may have a higher bounce rate by default. Take a look at the average bounce rate for each content type.
Examine the pages with high bounce rates and moderate traffic to pinpoint the content that needs revision.
Conclusion
A content audit is not a one-and-done deal. It should be a regular process that includes your website content as well as any other marketing platforms you employ. As a fully integrated digital agency, New Target can not only help conduct your content audit but handle any of your content creation needs.