No matter how big or small your business may be, a blog is an essential part of your digital marketing strategy. Content is critical, and blogging provides a wonderful way to bring information and personality to your website. When you continuously publish information-rich, well-written articles to your website's blog, the benefits are endless. Let's take a look at five top benefits of blogging.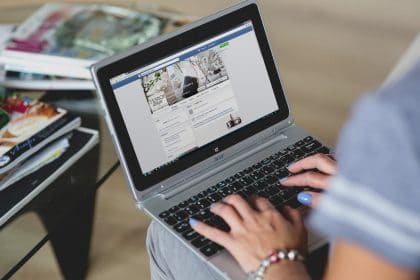 1. Increased Website Traffic
Everybody is always looking to gain more website visitors and increase their audience. By posting content relevant to your business frequently, you are optimizing your website for search engines. Without a blog, the content on your website is probably scarce and not updated frequently. Blogging solves both of these issues; each new blog post is a new opportunity for a new user to find your page and increase your website's traffic.
2. Traffic Converts to Leads
With increased traffic due to blogging, your lead potential also increases. Now that more people are visiting your site, you have the opportunity to generate a new lead. Adding a lead-generating call to action to each blog post is a simple way to get new visitor information and rope them into your community. Some examples of call-to-action leads that you can include in your blog posts are fact sheets, trials, eBooks, newsletter subscriptions, etc.
3. More Social Media Content
The great thing about blogging is that it can also improve your social media content. Repurposing your blog content for social media can save time and help push out relevant content onto your social platforms. Blogging also gives your readers content that they could share on their social networks. This is awesome because it will help your business gain exposure to new audiences.
4. Link Building
Out of the 200 known Google ranking factors, inbound linking or backlinking is one of the most important. A backlink is a link on another website that leads to yours and is very important to your SEO. Creating more blog posts increases your chances of gaining relevant links. Posting content that your potential customers and other companies find valuable is essential for link building. When your company is linked to other companies, it shows Google and other potential customers that you are an expert in your field and can be trusted. Internal linking, linking to other parts of your own website, is also a benefit of blogging. Internal linking helps visitors with site navigation and could bring them to a post or page they wouldn't have discovered otherwise.
5. Share Company News and Promote What You Do
Keeping your audience updated with company news can help create a better connection to them. Did you hire a new social media manager? Introduce them to your audience to humanize your business! Blogging provides a great platform to interact with your audience personally and share news they otherwise wouldn't have known. Blogs also offer a great way to showcase what your business can do for them. Incorporating some aspects of your business into each blog post helps your audience understand your business better.
Let's talk about some of the best practices for blogging to maximize the benefits discussed above.
– Use Keywords: Ranking is essential to gaining traffic, and choosing the right keywords and incorporating them into your blog is necessary to improve your SEO.
– Quality Content: Yeah, it's great if you are posting to your blog every day, but not if it's poor content. Posting poor-quality content is worse than not posting at all. If you want users to trust and engage with your blog, you need to publish well-written relevant content.
– Link Internally and Externally: External linking to reputable sources enhances the credibility of your blog, and internal links provide an opportunity for more content exposure and clicks on your website.
– Post Frequently: People are consuming content at high rates, and you need to keep up with them in order to stay relevant to your audience and Google. It is also important to continuously update older posts so they can remain relevant.
– Promote Your Blog: Post every blog post to all of your social media platforms to encourage engagement.
We're not going to say consider adding a blog; we're going to tell you to add a blog to your website. Effective blogging can do wonders for your business, from generating new leads to building better relationships with your audience. Contact us so that we can help you create a content-based web strategy designed to help your website and blog succeed.