One of the great things about WordPress is the huge number of plugins available for it. Plugins are pieces of software that can be added to a WordPress site to add new features or improve existing ones.
There are plugins for just about everything, from social media integration to security to SEO. And best of all, many WordPress plugins are free. Here are five good ones to consider.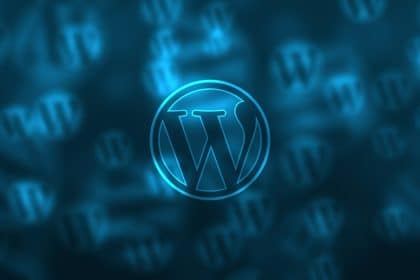 Yoast SEO
If you're serious about SEO, then you simply cannot go without the Yoast SEO plugin. Yoast SEO is a WordPress plugin that helps you optimize your website for search engines. It covers all the basics of SEO, from title tags and meta descriptions to sitemaps and robots.txt files. But Yoast SEO doesn't stop there. It also gives you some advanced features, like social media integration and canonical URLs.
With Yoast SEO, you get all the tools you need to optimize your website for search engines. But more importantly, it helps you keep track of your progress and ensures that you're always on the right track. So, if you're serious about getting your website ranking high in search engines, then Yoast SEO is a must-have plugin.
Gravity Forms
The gravity forms plugin is one of the most popular plugins for WordPress. It allows you to easily create and manage forms on your WordPress site. Gravity forms is easy to use and comes with a lot of features. You can use it to create contact forms, signup forms, payment forms, collect leads, allow users to sign up for newsletters or other content, and much more. Gravity Forms is a must have plugin for any WordPress site.
WP Smush
If you're running a WordPress site, then you're probably aware of the importance of optimizing your images. Not only does image optimization help improve your site's speed and performance, but it can also save you a lot of disk space and bandwidth.
One of the easiest ways to optimize your images is by using the WP Smush plugin. WP Smush is a free WordPress plugin that allows you to quickly and easily optimize your images with just a few clicks.
The best thing about WP Smush is that it automatically optimizes your images as you upload them to your WordPress site. You can also bulk smush up to 50 images at a time, making it easy to optimize large numbers of images all at once.
If you're looking for an easy way to optimize your images, then WP Smush is definitely a plugin worth considering.
Jetpack
If you're looking for a plugin that will help you take your WordPress site to the next level, then consider using Jetpack. Jetpack is a plugin created by WordPress.com that gives you access to a variety of powerful features previously only available to WordPress.com users.
Jetpack provides tons of features for WordPress sites, including:
Social media integration
Security enhancements
Performance enhancements
Traffic growth tools
Installing Jetpack is simple and only takes a few minutes. Once installed, you'll be able to activate any of the features you want to use on your site. Some of the features are free to use, while others require a paid subscription. If you're ready to take your WordPress site to the next level, then install Jetpack today!
Google Analytics
Google Analytics for WordPress is a powerful plugin that allows you to collect detailed information about your website's traffic and activity. By installing this plugin, you can see how many people are visiting your site, where they're coming from, what pages they're viewing, and more.
This plugin is easy to install and set up, and it integrates with your existing Google Analytics account. Once installed, you can view your website's analytics data in the WordPress admin area or in your Google Analytics account. This plugin is a great way to collect detailed information about your website's traffic and activity.
The latest version is Google Analytics 4 and one of its improvements is the switch to a model-driven architecture. This means that rather than relying on pre-defined reports, GA4 allows you to build your own custom models. This gives you much more flexibility when it comes to analyzing your data, as you can tailor your models to focus on the specific metrics that are most important to you.
Another significant change is the addition of machine learning. GA4 makes use of Google's extensive experience in this area to provide you with insights that would be difficult to obtain through traditional methods. For example, the new anomaly detection feature can alert you to unusual spikes in your data so you can investigate and take action if necessary.
The New Target team are experts in WordPress and WordPress plugins and can help you build, rebuild or simply freshen up your content management system. Get started today.