508 compliance is a set of guidelines created by the US government in 1998 to ensure that people with disabilities have access to electronic and information technology.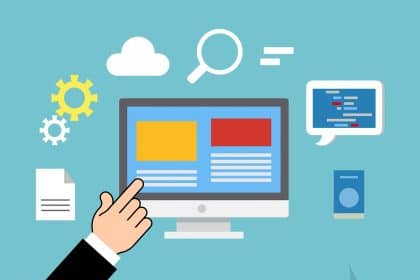 To make a website or product 508 compliant, its creators must assess how it can be made accessible to people with disabilities and then make any necessary changes. This can include making sure all text is readable, adding captions or transcripts for audio and video content, and providing alternative versions of content for people who cannot access certain types of media.
The 508-compliance standard is important because it helps ensure that everyone can use digital products and services, regardless of their abilities. By making websites and products accessible to all, we can make the Internet a more inclusive place for everyone.
You may wonder if non-federal websites are required to comply with the Revised 508 Standards. The answer is "no" since Section 508 of the Rehabilitation Act of 1973 only applies to federal agencies. However, other laws do apply, and the bottom line is that your website is likely required to be accessible. And it's obviously good business to give all potential customers, donors, members have full access to your website.
First steps

Understand what the law requires in your state.
Assess your website's current compliance level.
Create a plan of action to improve compliance.
Implement those changes to improve accessibility.
Evaluate results and repeat as necessary.
Train employees on accessibility standards and procedures.
Create or update policies regarding accessibility and compliance.
Monitor website regularly for accessibility issues.
Fix any accessibility issues that are found.
Keep updated on new accessibility requirements.

Here are 10 accessibility issues for 508 compliance that you should keep in mind

Use accessible technologies. This means using software that is compatible with assistive technologies, such as screen readers.

Provide text equivalents for multimedia content. This includes providing a written transcript for audio and video content, as well as captions for any visual elements.

Make all functionality available from a keyboard. This includes allowing users to navigate your website using only the keyboard, as well as using proper tabbing order so that all buttons and links are easily accessible.

Use accessible HTML and CSS. This means using properly marked-up code and avoiding inaccessible features like display: none.

Use WCAG 2.0 level AA guidelines. These are the most up-to-date accessibility guidelines and meeting them will ensure that your website is compliant with Section 508.

Make sure all images have appropriate alternative text. This is important for people who are unable to see the images on your website.

Avoid using color as the only means of conveying information. This is important for people who are colorblind or have other visual impairments.

Design for all users, not just those with disabilities. Remember that everyone deserves access to your website.

Test your website for accessibility. This is one of the most important steps in ensuring that your website is 508 compliant. Use a variety of assistive technologies to test different aspects of your website.

Seek help if you need it.
Making your website or product 508 compliant can be a challenge, but it is worth the effort. By following the guidelines set forth by the U.S. government, you can ensure that all of your customers have access to your products and services. Not only is this the right thing to do, but it can also be a valuable marketing tool. You gain new customers and a whole lot of good will!
So, what are you waiting for? Get started on making your website or product 508 compliant today!