Jeff Bezos and Elon Musk are in a fight to see who will be the richest American in 2022 and perhaps who will be the richest American of all time. Bezos might have the advantage in the long run because he has an army behind him who are using his platform to enrich themselves as well. And once they see success, they won't quit.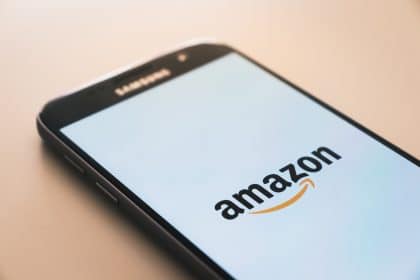 You might want to see yourself as a part of this army. If everyone is already on that platform and shopping, they might as well buy what you're selling. Amazon is good at helping their partners succeed and to that end, they, and others, have provided some excellent marketing tools for your use to help you sell on Amazon, the global marketplace.
Here are seven great Amazon marketing tools that you can use to promote your business on the Amazon platform in 2022.
1. Fulfillment by Amazon
Lots of businesspeople spend too much of their time just getting their merchandise to their customers instead of spending that time innovating, improving, selling, the other more valuable uses for a business owner's time. So, Amazon has made it easier by letting you store your products in their fulfillment centers, where it sits comfortably until ordered and then the Amazon staff packs and ships your products to the customer for you.
You can even get your products eligible for Amazon Prime free shipping and get permission to display the Prime logo thus assuring your customers that Amazon itself will be handling the details of their order.
Besides the obvious advantages of giving your customers world-class shipping service, you can pay as you go rather than having to invest in the fix costs of space and staff to supply these basic services.
2. Repricer Software
Repricer software can be used to help you see where the market is going and adjust quickly to what your competitors are doing, in as few as 90 seconds. You enter the ranges that you are willing to sell at and then the Repricer will help you to not only sell too low, but also maximize your profits when possible like when your competitors run out of stock. In the likely occasion that someone pushes the prices too low, these outliers can be ignored and even some retailers can be ignored so that their rogue actions do not affect your price adjustments.
3. Amazon Marketing Services
Your products are now on Amazon! Now you just have to get them seen past the other 350 million items! Advertising is going to be essential to achieving any visibility at all and then hopefully that visibility leads to sales. Fortunately, Amazon feels the need to help you do that because they get a percentage of each sale that you make.
Amazon Marketing Services is similar to Google's AdWords, and it helps you to create advertisements like sponsored product ads, sponsored brands, product display ads. These ads all help you to target your customers based on keywords, categories, or products.
In addition, they help you with the analytics so that you can both monitor and optimize your various marketing campaigns.
4. Feedback Genius
In the old days when people actually went into stores to buy something like a vacuum cleaner, there were only five to choose from and almost no information beyond the price to help you make your decision.
Today, we expect to see reviews and lots of them. And when we can see similarly priced items side- by-side on our screens and one has a thousand, 5-star reviews and the others have a dozen, we probably always go with the well-rated and heavily reviewed product even when the less reviewed product has slightly higher ratings. But how do you get your customers to leave those very meaningful reviews and lots of them?
With Feedback Genius (by Seller Labs), you can automate the entire process of asking for and gathering customer reviews. They will also set you up to be notified about both positive and negative reviews, so that you can address them quickly.
5. WorldFirst
You closed your brick-and-mortar shop in Tarzana, and now you're ready to sell to the entire country. And then you find that your birds made from matchsticks are popular in Austria, Australia, and Armenia. And, Vatican City for some reason. What you need is for your international business payments to be made easy.
You thought dealing with the Tarzana city council was tricky, and now you have to negotiate the rules and regulations applying to different parts of the world. This is where WorldFirst steps in. They can help you to set up an Amazon receiving bank account for collecting money in a variety of overseas markets without fees or monthly charges.
With WorldFirst, you can collect international payments, convert the money when it suits you (for the best rates), pay in multiple currencies from a single account, and manage your money and foreign exchange transactions all in one place. Next year, Mars!
6.
eDesk

Price, product, and service. If you have found a way to be competitive in the first two, then it might be the third one – service – where you can stand out. When your customers have only a computer screen in front of them and yet they have an issue, frustration and dissatisfaction can quickly set in.

eDesk is customer service software built for the online retailer. It helps your customers reach out to you and helps you respond quicker to their needs. For instance, you can get all your Amazon messages in one place and connect all your Amazon marketplaces so you can prioritize tickets and respond faster from one shared mailbox.
7. MerchantWords
You sell birds made from matchsticks, and you have two competitors who do the same thing. One happens to be your brother-in-law Duane, which is annoying. Wouldn't it be helpful to know a few keywords beyond "bird" and "matchsticks" that could bring customers to you instead of him?
MerchantWords enables you to find and develop specific keyword phrases that will boost your product visibility and sales. It scans and collates the searches from Amazon (among others) and gives results based on the popularity of different searches.
Amazon is taking over retail sales in America, and you can go along for the ride. These tools are just a few that can help make all that possible. Don't want to go it alone? Contact us and we'll work with you to boost your Amazon sales!Ama