Great brands aren't always the most popular, successful, or profitable. A great brand is often the result of a combination of factors, such as its look and feel, its values, mission, and vision, the trust it inspires in people, uniqueness, and consistency.
These factors can work together to make a brand outstanding in the eyes of customers, stakeholders, and the general public. Developing a successful brand is frequently a result of a unique insight into the societal landscape combined with good luck.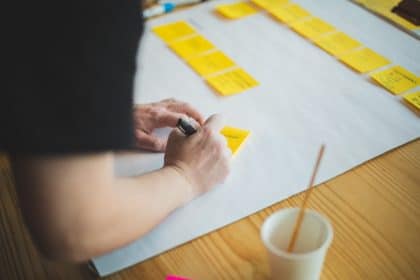 7 Components of a Great Brand
Strong Brand Identity
When you think about branding, you probably think of brand identity. This is your externally visible image, as well as all of its components. Your logo, brand colors, and website, for example, are all part of your brand identity (just to name a few). In other words, your brand identity is your company's "look and feel."
Because brand identity is the most memorable aspect of a customer's experience, it must stand out. It must be unique enough to stand out in a crowd of competitors, in addition to being on-trend and in line with client expectations.
Purpose, Brand Mission, and Values
While your brand's purpose, mission, and values are distinct elements, they should all work together to tell a wider story about who you are and what you do. Your mission is the broader objective you hope to achieve by doing business, and your values are what your brand represents. Your purpose is what your business does and what you can guarantee your clients, while your mission is the greater goal you hope to achieve through doing business.
Reliability
One of the reasons customers adore a brand is that they know it will deliver every time. They would rather pay a little more and know that their things would arrive within a set time frame if they order from a specific retailer. Even if they don't, they know there will be an easy remedy and that mistakes will be corrected with minimal work on their behalf. Reliability is essential for sustaining a brand's reputation and can help you avoid losing your clients' trust, which is considerably more difficult to regain than just following through on your promises.
Consistency
Customers are more likely to trust your items if they know what to expect from your brand, and you can consistently deliver on it. Although it is natural for companies to evolve and produce new products and services, it is critical to have a point of reference or core offering upon which you may build and complement other products or services. By sticking to your core messaging and maintaining brand consistency across each campaign, your clients will be more receptive to new products due to familiarity.
Brand Differentiation
What sets you apart from the competition is your brand differentiation. In other words, what you have to offer that consumers won't find anywhere else is your unique selling proposition.
You want to provide a feature or service that your clients can't get anywhere else. For long-term brand success, find a truly unique differentiator.
Brand Experience
The way your customers connect or interact with your products, services, team, and other interaction points along the road is the brand experience. The brand experience encompasses everything from a customer's interaction with a salesperson to their use of your product.
After the sale, continuing to promote your brand by providing an above-and-beyond experience can lead to long-term relationships with repeat consumers. Even better, consumers who have had a positive experience with your business will tell their friends and family about it, which will help you expand your customer base.
Now how do you bring your brand to life? Content. You can create meaningful interactions with your community if you have good content. You position yourself as an ally by sharing your expert knowledge through how-to blogs, videos, webinars, infographics, and ebooks. You're increasing consumer interaction and articulating how they can use what you have to meet their goals or desires with this content. If your brand definition allows it, consider email or advertising campaigns that explain why your company is the greatest or only answer for them.
Building a successful brand is a continuous process that requires constant tweaking and improvement. However, in order for your brand to be effective and attract a long-term audience, you must have the appropriate branding components.
We help organizations demonstrate their value in today's distracted digital world through research and creative design. Our digital-first approach to branding guarantees that your business connects with people in meaningful ways across all media. Contact us today.