My yoga class was Zoombombed last week. It felt kind of like the Brady Bunch intro where another square was added but instead of it being someone like their cousin Oliver, it was a dude who looked like Josh Gad in a one-size-too-small neon yellow t-shirt demanding to know Alice's recipe for strawberry preserves. Pause for visual.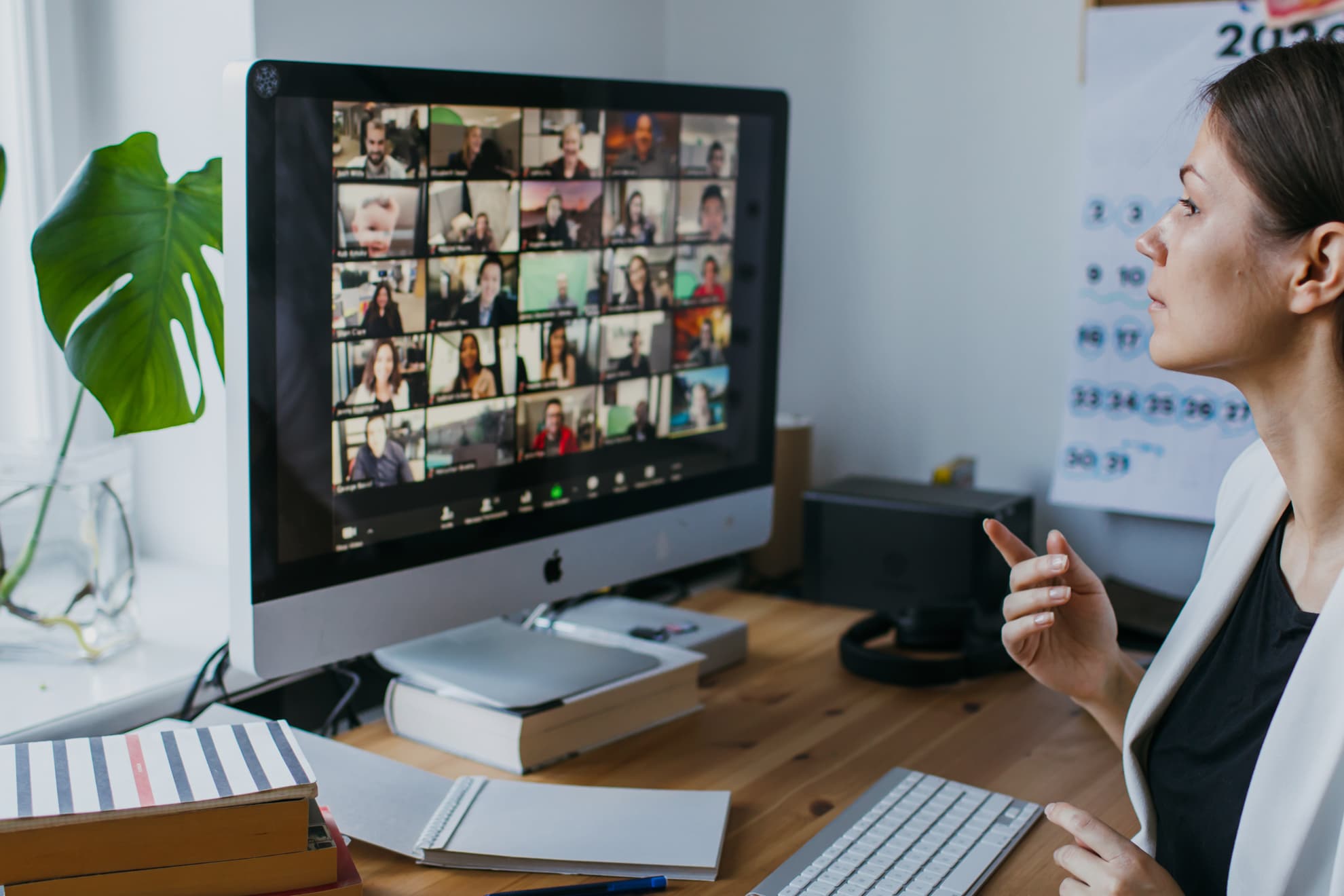 Our reactions were not of the collective, but rather they were mixed. Some were incensed while others barely noticed. At first I was intrigued, sort of like seeing a lemur in the neighborhood. Knowing it didn't belong and could bite, but being intrigued by its presence. No one seemed particularly uncomfortable by his intrusion, but rather angry. And not even angry that he was there, just angry that he was disrupting the class.
Zoom has become the bona fide go-to video conferencing software of the pandemic. It's free, relatively easy to use, and well, everyone else is using it so why not, right? Zoom was started by a former Webex engineer in 2011 and has since realized steady growth until the pandemic hit, then it grew from about 10 million daily users to over 200 million. A company like theirs can only dream of reaching those numbers, but unfortunately it happened to Zoom over a three-month time period.
Zoom's founder said the video communications platform was built mainly for enterprise customers, and they didn't expect to have meetings, calls, and chat being used by individuals, and by so many of them at once. And, their security protocols weren't exactly in order either—the company has been accused of overstating its end-to-end encryption. Hackers have taken advantage of Zoom's security issues and have exploited vulnerabilities in both Windows and Mac operating systems, causing disruptions to teleconferences in both the private and public sector. The company addressed the security problems and has dedicated the next 90 days to doing a comprehensive review of its services and in identifying, addressing, and fixing the current issues.
If you're really committed to using Zoom, then there are a few ways that you can try to protect your events. None of these suggestions will guarantee that a hacker won't show up, but it's important to check these boxes.
1. Don't copy the Zoom-created (personal meeting ID) URL and post it in a public place (like social media). If you do, anyone can grab it and enter the meeting. Rather, send a random ID that is personal to each meeting.
2. Use the Waiting Room feature. It lets you select who you want in the meeting. Go to Settings > In Meeting (advanced), then scroll to the Waiting Room option and enable it.
3. Disable screen sharing: Click the More (…) button at the bottom right corner of the screen, click "Meeting Settings," scroll to and disable "Allow Participants to Share."
4. Lock the meeting before it starts, or if you forget, after it starts. Click "Participants" at the bottom of the window, and in the Participants pop-up box, you will see a button that you can toggle to "Lock Meeting."
5. Add a few co-hosts so that they can control the meeting should someone take over. To do this, click on "Manage Participants" in the meeting controls, hover over the name(s) of those who are going to be co-hosts and click "Make Co-Host."
6. Control who can share the screen. Click on the arrow next to Share Screen (top), choose "One participant can share at a time," and then choose "Only Host."
7. If someone unwanted has entered the meeting, go to the participants list and mute all controls. Go to Manage Participants and select "Mute All."
Zoom's 5.0 update, which should be available in the next few days, enables the waiting room feature and meeting password by default. Still, it's best to check that this is the case before you start a meeting.
And, if you're in the midst of a Zoom event and think you're being Zoombombed by the same guy, his MO is to put up a photo of bikini-clad women immediately prior to his departure. You can end the meeting or stay for the finale: Your choice, no judgment here.