Email marketing is one of the most effective and affordable marketing tools available today. As a business owner, it's important to use email marketing strategies to boost your sales and find new customers.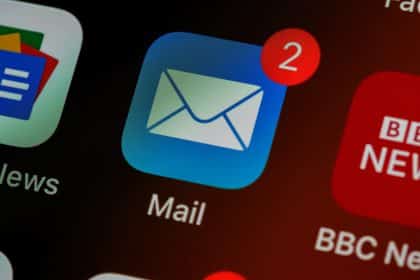 Here are the 8 Steps for email marketing
1. Plan your email marketing campaign
Before you can start sending out emails to potential customers, you need to have a clear idea of what you want to achieve with your campaign and how you are going to achieve it. To do this, sit down and carefully consider the following questions:
What is your ultimate goal for the campaign? Do you want to increase sales? Engage with your customers? Build brand awareness?
Who is your target audience for this campaign, and what are their needs and interests?
How will you get people's attention and convince them to take action? For example, do you plan to offer a special discount or promotional offer, or are you going to try to build a sense of urgency by highlighting a limited-time offer?
2. Build an email marketing list
One of the key components of any successful email marketing strategy is having a large and engaged mailing list. You can build this list by asking visitors to subscribe on your website, offering incentives to customers who sign up for your mailing list, or through other methods such as social media advertising or digital ads.
3. Personalize your emails
When you send an email directly to someone's inbox, be sure to use their name, and address them directly in the message. This will make your marketing feel more personal and help establish a sense of familiarity with your audience.
4. Choose a reliable email service provider
When you're starting out with email marketing, it's important to choose an affordable and reliable service that can handle all of the technical aspects of sending bulk emails. Some good options include Mailchimp and Klaviyo, both of which offer free plans for small businesses in addition to paid options that scale based on your needs.
5. Craft engaging subject lines that grab attention
The subject line of your email is one of the most important elements, it tells recipients whether they should open or ignore your message, so be sure to spend some time crafting an engaging subject line that will encourage recipients to open your email.
6. Use appealing content
The goal of any good email marketing campaign is to get recipients to take action, whether that means making a purchase, signing up for a webinar or event, or simply reading more about your business. Be sure that the content in your emails is well-written and interesting, so that readers will be compelled to keep reading and take action on what you've sent them.
7. Include targeted calls-to-action
In addition to including clear calls-to-action (CTA) at the end of each email you send as part of your marketing campaign, it can also be useful to include calls-to-action at key points throughout your message. These CTAs should encourage readers to take the next step in any sales funnel, whether that means signing up for a free trial, visiting your website, or making a purchase.
8. Follow up and keep track of your analytics
It's important to follow up with any leads generated by your email marketing campaign on a regular basis, so that you can continue providing valuable content and promoting your business in the most effective way possible. You should also make sure to track the results of each email you send out as part of this campaign, so that you can continually improve how well it performs over time. With consistent effort and attention to detail, your email marketing campaign can become one of the most effective tools for growing your business and finding new customers.
If you're looking to start an email marketing campaign as part of your overall marketing strategy, use these tips to help get started and you'll be well on your way to creating an effective email marketing campaign that boosts sales and helps grow your business!