As of August 11 all WordPress.com accounts will start switching from the classic editor to the new block editor, also known as Gutenberg. It will happen in phases. There are new features in the pipeline that require this new WordPress editor and it was not technically possible to retrofit them into the older, classic editor.
It adds content blocks and page builder-like functionality to every up-to-date WordPress website. When in use, it will replace TinyMCE as the default content editor. The goal of the block editor is to make adding rich content to WordPress simple and enjoyable.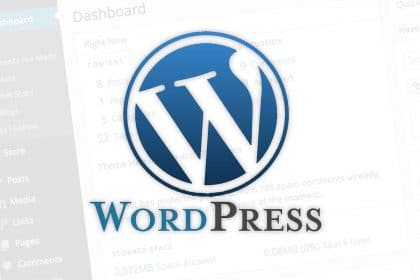 The WordPress editor empowers you to create pages and posts and customize your content and layout by layering multiple blocks on top of each other. The pages are divided into rows, and you can place any block you want on each one.
With blocks, you can insert, rearrange, and style multimedia content with very little technical knowledge. Instead of using custom code, you can add a block and focus on your content.
Its features include:
· Over 100 content blocks available for publishing
· A growing collection of block patterns
· Dozens of beautiful built-in page templates
· Styles you can customize directly within the editor
The entire editing experience has been rebuilt for media rich pages and posts. The blocks bring flexibility, whether you are building your first website or you write code for a living. You can:
· Do more with fewer plugins
· Create modern, multimedia-heavy layouts
· Work across all screen sizes and devices
· Trust that your editor looks like your website
Without being an expert developer, you can build your own custom posts and web pages. Here's a selection of the default blocks:
· Paragraph
· Heading
· Quote
· Image
· Gallery
· Video
· Audio
· Columns
· Lists
· Button
· Code
· Embed
· File
How Do I Use Blocks?
When you begin working on a new blog post or page, each piece of content you want to include (such as a paragraph of text or an image) will be converted into a block.
Think of a block as a neat wrapper around any given piece of content on the page. However, the fact that it's indeed a block doesn't change anything concerning the content itself. A paragraph of text is still a paragraph of text.
Using blocks is very intuitive. As soon as you begin working on a new post or page, WordPress will invite you to start writing text or choosing a block type.
Start writing.
When you're done typing a paragraph, just press enter on your keyboard, and WordPress will transition you to the next block. And so on.
To add a block other than a paragraph of text, click on the '+' icon, which you'll find in the upper-left corner of the block editor.
Depending on the type of block you choose, you'll be able to customize it in a number of ways, all to make it look exactly how you want.
Introducing this block wrapper has a range of benefits. Chief among them is the fact that you can rearrange blocks much more easily than you could with the previous editor.
Each block has controls for moving it one spot up or down and also supports drag-and-drop when you click and hold onto the icon in the middle of those two arrows.
Previously, to move content around within a blog post, you needed to cut and paste it in place. This often resulted in various formatting issues (depending on the text editor you were using) or whole sections of content getting lost whenever you erased your clipboard by accident. The new blocks don't suffer from those issues and are much more maneuverable.
Do Blocks Change the Way Readers See Content on My Website?
No. The sole fact of blocks being there doesn't impact the way in which your visitors see the content of your posts or pages.
Blocks are invisible to your visitors. They're only a tool for you. You use them when working on posts or pages inside the WordPress dashboard. On the front-end of your website, blocks are completely transparent.
Plugins
There are many plugins to add new blocks to the WordPress editor. The most popular is Atomic Blocks.
Atomic Blocks
Installing the customizable Atomic Blocks plugin adds a collection of beautiful, site-building blocks to help you customize page layouts, increase engagement, and get results for your business. The blocks include:
· Section & Layout Block
· Advanced Columns Block
· Newsletter Block
· Pricing Block
· Post Grid Block
· Container Block
· Testimonial Block
· Inline Notice Block
· Accordion Block
· Share Icons Block
· Call-to-Action Block
· Customizable Button Block
· Spacer & Divider Block
· Author Profile Block
· Drop Cap Block
Reasons to Use the Block Editor
You will be able to build layouts that you can't make in TinyMCE.
You can make FAQs and How-Tos that will look awesome in search results.
Simple things like images next to paragraphs and other things that could be painful in TinyMCE have become so much better now. Want multiple columns? You can have them, like that, without extra coding.
You can now embed tables in your content just by adding a table block. No plugins required.
Creating custom blocks is relatively simple and allows people to do 90% of the custom things they would do with plugins in the past, but easier. It becomes even easier when you use a plugin like ACF Pro or Block Lab to build those custom blocks.
Custom blocks, or blocks you've added with plugins, can be easily found by users just by clicking the "+" sign in the editor. Re-usable blocks allow you to easily create content you can re-use across posts or pages.
Between the blocks that come with WordPress and those available in plugins, there isn't much that you can't build with all these easy-to-assemble blocks.