Spring brings renewal and a look toward the future, so it seems appropriate that this time each year the annual Digital Summit Los Angeles is held. New Target's Digital Marketing Associate, Stephanie Bernal, attended the conference on April 10 and 11 at the Skirball Cultural Center, and she's sharing her thoughts and takeaways on things like storytelling, getting noticed, and keynote Randi Zuckerburg singing a song!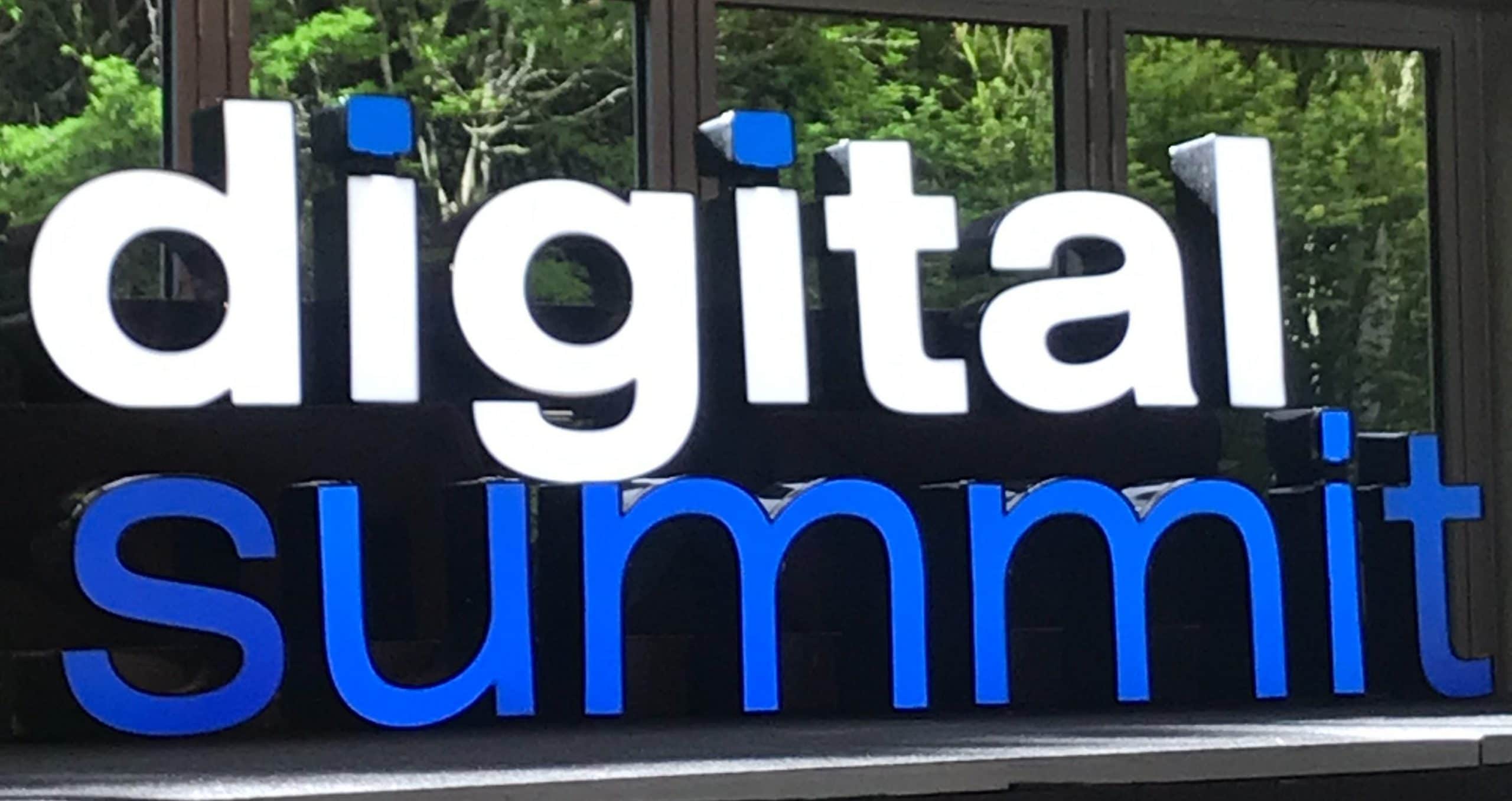 SEO Workshop
The Digital Summit kicked off with a 4-hour workshop that dove into the "SEO Advanced Strategies for 2019," presented by Janet Driscoll Miller from Marketing Mojo. There were some tips and tidbits in that workshop that I took back with me including:
• Make sure you have a social media mention tool that notifies you when people are mentioning your brand online.
• Remember to add a noindex tag to gated content. Many times, people forget to noindex PDFs or resource downloads and they end up getting indexed in search, which allows people to download content for free or without having to provide an email, which is the entire point.
• Make sure that any AJAX and JavaScript on your website is processed by search engines by utilizing dynamic rendering. If Google can't read your content, it won't be indexed. And, Google won't be able to access some of that important information on your website.
• SEO that affects ranking factors: It's always good to stay up-to-date to see what really affects your website ranking. A common misconception is that click-through rate affects rankings, but it does NOT.
• On average, for a new page to rank #1 on Google, it takes about 950 days! That may not always be the case but, again, there's a common misconception that you can easily create content and get it to rank really fast. It's important to set realistic expectations. Google itself says it takes about 4 -12 months to see SEO results.
• The top website redesign issues are:
– URLs changing
– Page load speed increases
– Analytics not tracking properly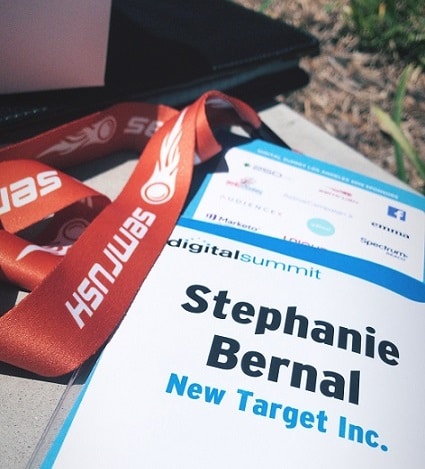 One of the areas of opportunity that the speaker defined was page speed. As a known ranking factor, it was surprising to hear that it's one of the most ignored SEO tactics by marketers. But great to hear, because it means that it's an area where you can give your clients an extra boost.
Overall, it was a great source of validation for our company and the fact that we are on top of our SEO tactics and a good refresher of the key areas to pay attention to when looking to boost organic rankings for our clients.
Keynote – Randi Zuckerberg
Randi Zuckerberg's keynote speech was fun and entertaining. She shared stories of her journey from college to her career at Facebook and how their hackathons helped spark new ideas for company growth. She touched on the digital shift and the future of consumers and digital media. Her key points were:
• Everything is media – we are all our own brands, content creators and ultimately media companies.
• Unique experiences – Today, more brands are creating visually stunning pop-ups to drive engagement through interactive experiences.
• Understanding what employees want – With more opportunities in the workforce, there are more people trying to find a job that they absolutely love.
• Unplugging – As we've become so consumed with technology, more people are striving for a tech-balanced life by unplugging from technology and enjoying the simple things.
The takeaway? Companies can capitalize on these trends and find additional ways to stay relevant as the digital age progresses.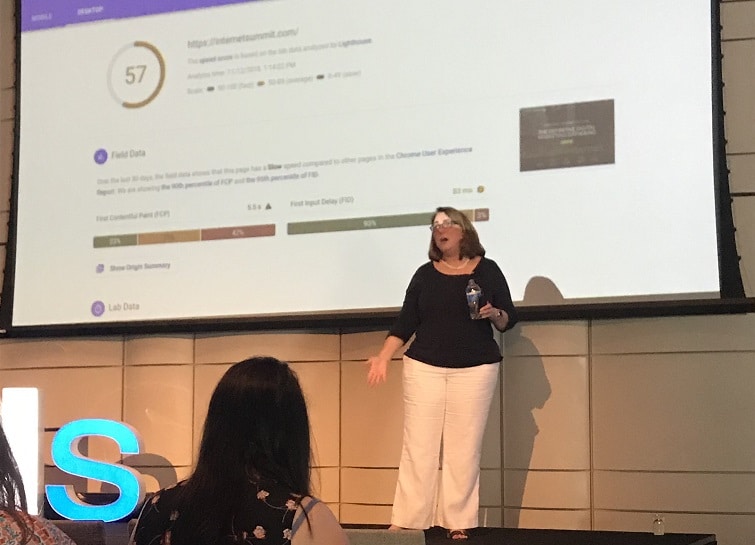 Session Highlights
• Ways to think outside the box and not being afraid to break the rules because the brands that get noticed today are brands that disrupt the digital landscape. The key takeaway here is to invent the future by redefining your industry and not to always follow the leader because what might work for others may not necessarily be right for your brand.
• Creating content is not all about going after the high volume keywords. It's the low volume, long tail keywords that truly drive engagement and traffic, if promoted correctly. A lot of people see cold outreach as a waste of time, but there are still ways to get links to your content through strategic email outreach.
• Consumer distrust definitely impacts the customer's path to purchase. In order to enhance your digital brand, you need to start with reassessing your brand voice and ensuring it's aligned with the voice of your target audience. On social media, customers don't want to be helped, they want to be engaged and are looking for more experiences from brands that they can connect with.
• Things as simple as what type of chart you use to present data can tell a different story. Being able to test different formats may sound like a waste of time to some, but it can make a big impact on how your client absorbs the data.
• Storytelling on social media is key! If a brand wants to be effective on social, then everything has to revolve around the brand ethos and what it stands for. Once you find your ethos, it'll be much simpler to create content that people want to connect with for inspiration and education. Understand your analytics and build a visual strategy around that.
• Test, test, test! When running digital campaigns, it's all about constantly testing creative to see what works with your audience. It can be surprising what sticks and what doesn't and it can give you a lot of insight for future campaigns. It's a learning process, but testing always pays off in the end.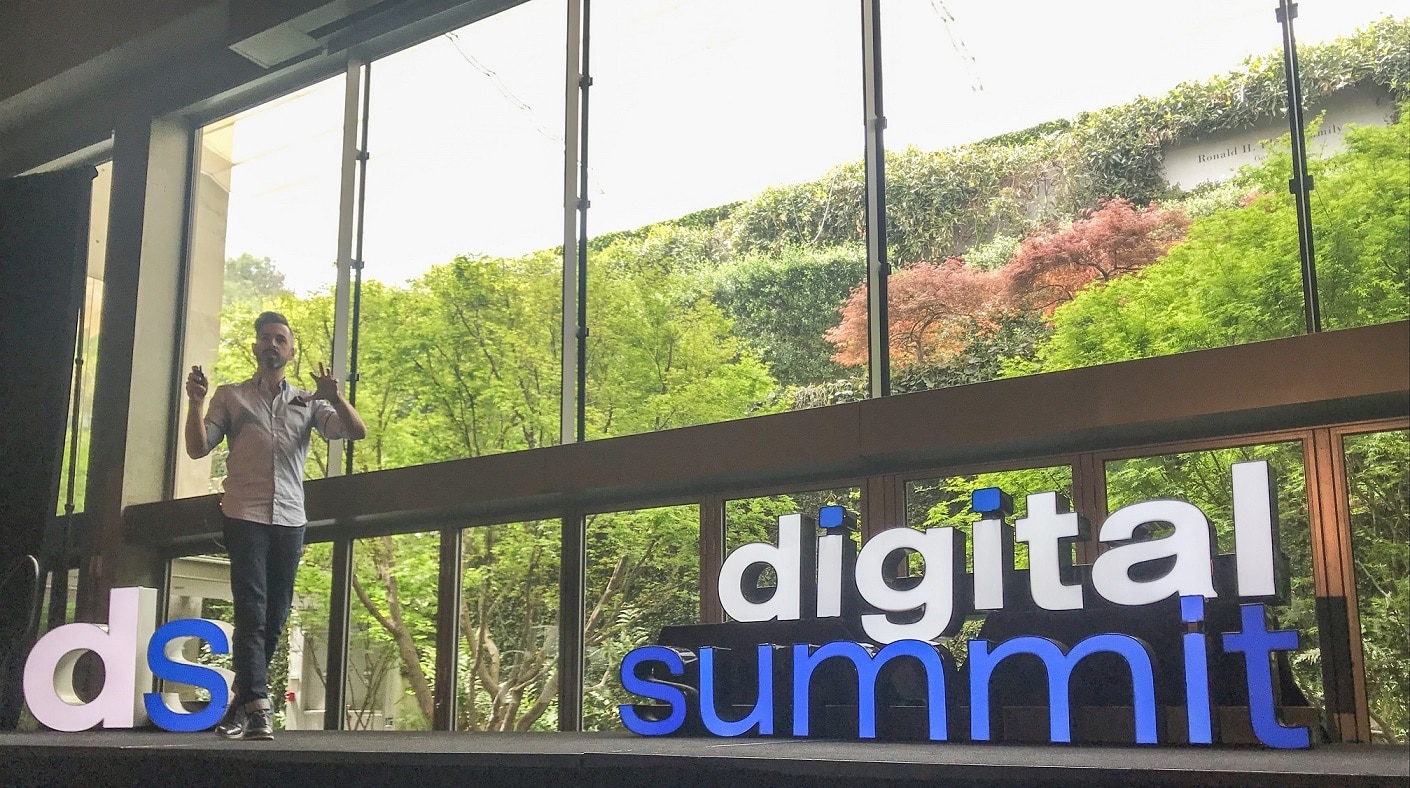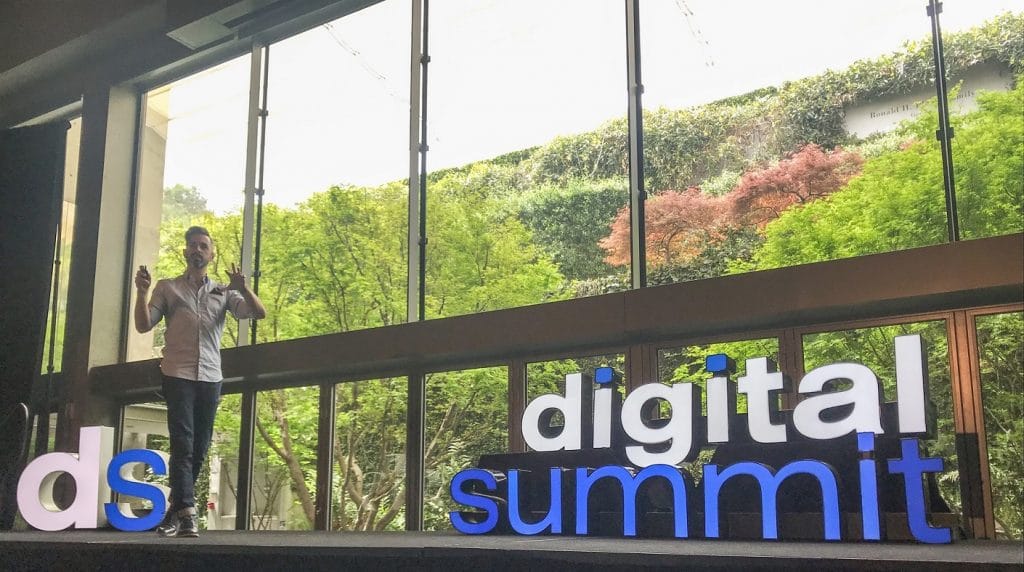 Keynote – Rand Fishkin
As someone who works in digital marketing, I was very excited to hear Rand Fishkin speak at the Digital Summit. Rand is the CEO and Co-founder of SEOmoz. His presentation focused on the dated method of creating "good content" and not getting any traction from it. He correlates that issue to what he calls, "The Four Horsemen of the Web Marketing Apocalypse" which are the following:
1. Social platforms diminishing outlinking traffic – User growth on social platforms started to plateau which resulted in social platforms charging brands to show their content to users (pay to play). Essentially, organic reach on social platforms is about 0.09%.
2. Google is sending less organic traffic to websites – They are trying to keep users on their search engine platform. If you've noticed, rich cards, knowledge cards, and featured snippets have been more prominent and are collected by scraping content from high-ranking websites. There's no longer a need to go onto a website to get the answers you're looking for.
3. Influencers failing to influence – Less than 50% of companies ask about the results of the influencer campaigns they pay for. Spending money on influencer campaigns doesn't mean it's going to get you great results. Influencer marketing fraud has become a big issue which, in turn, damages brand perception.
4. Web advertising ROI is trending to zero – Ad costs have gone up while ROI's have gone down.
Highlights & Quick Tips:
• Focus on traffic you OWN like email lists for example, because they've engaged with your website already in some form or another.
• There's more opportunity to drive traffic going after lower volume, long tailed keywords vs. high volume because Google is already cannibalizing those terms.
• Market where your audience is and where they pay attention.
• Utilize more surveying to get insight on your target audience.
• Play the algorithm game on social media to get more visibility for your paid promotions.
• New brands can't expect to run promos and get a positive ROI without any context around their brand. You need to earn brand exposure first and then advertise to that audience.
Common Trends
Some of the common trends that many of the sessions talked about were how to engage your audience and how to be authentic through content marketing and storytelling. Making sure you align your strategy with the customer journey is important for providing your audience with relevant content.
One thing I found while talking to others who attended the summit, was the fact that none of their companies had a solid strategy for lead generation. Many of them currently get leads from word-of-mouth referrals, which I thought was interesting. Right now, lead generation is something that we're actively working on, so this summit did shed some light on why tactics won't work without a foundational strategy.
Overall, this was a great first experience for me, and I definitely learned a lot over the two-day conference. As someone working in digital marketing, it's always important to stay up to date with these trends because digital is always shifting. Events like these give us marketers the opportunity to do so and bring those ideas back to our teams to spark innovation and growth.
As a digital agency, we thrive on innovation and work to help our customers reach their goals with lead generation, marketing, development, or technology solutions. Need advice? Contact us, and we can help you choose and integrate the right solutions for your organization.