Good design has a significant effect on a company's overall success in terms of UX, marketing, branding, etc. But for guaranteed success, a plan with clear goals must be set in place. This is where a design brief becomes a game changer.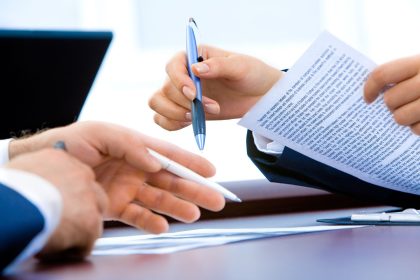 What is a Design Brief?
A design brief is a document that describes the design work that must be done and is often prepared by the company or individual requesting the work. It can be a more formal one-pager outlining the major components of the project and the work that will be necessary or it could be a more informal one-pager describing the basic components of the project and the work needed.
Why Do You Need a Design Brief?
First and foremost, a strong design brief will save you a lot of time in emails, phone calls, and meetings that aren't necessary. It will also help you obtain more quotes from other designers and firms to compare since they will be far more inclined to present you with a specific proposal if they see a precise brief.
A detailed design brief, in the eyes of a designer, shows that the client has a clear picture of what they want and is enthusiastic about the project. Unfortunately, many companies will not be as excited to work with you if they notice that you don't have a clear vision of what you want because they know the project probably won't happen anytime soon. Because the time spent on gaining new clients is not billable, designers and agencies tend to prioritize clients who are very specific about what they need. And the truth is that if you're serious about your idea and seeing it come to life, you won't mind devoting an hour or two to describing it.
For a designer, having to create work without a proper design brief is one of the most frustrating things. The lack of a design brief can slow down the process and lead the designer astray. As a result, the client is likely to be disappointed with the creative solution offered to them because it falls short of solving their original problem. This results in a lot of time being wasted due to misunderstandings and several revisions that could have been avoided if a sufficient brief had been supplied at the outset of the project. This is a dreadful situation to be in, and it's a complete nightmare for most designers and clients.
A well-defined and precise brief also helps a designer stay focused on the project's goal. It also serves as a reference throughout the project and can be used to back up design decisions if there are any concerns or disagreements.
A written design brief is a crucial component of the design process, even if you've met with a designer in person. You can use the written document to verify that your ideas and expectations have clarity and have been thoroughly considered. Overall, a design brief is a crucial document for both the client and designer that sets up the project for success.
What to Include in a Design Brief
Company Profile and Description
First of all, you need to include the company's vision and mission in your design work to ensure that it is consistent. Second, what do you need from the designer? Is it a new website, a product prototype, UX work, a makeover? Or is it an ecommerce project, an app, or something else entirely? You only need a few short sentences to get the point across.
Scope
Depending on the size of the project, you'll need to provide a few more details. How many pages will it have, and what functions and features will it offer? A completely new software will undoubtedly require more information than a simple five-page website. This area will be the foundation for the designer's quote, so don't leave any specifics out and be as specific as possible.
Services Needed
You may also need to describe what services you need depending on the specialist you approach. For example, is it only UX, or do you need all of the UI artwork as well? Is it a whole website or only the design without development? Do you need only front-end development or only design? What about a new logo or other marketing materials? Be specific about what services you are looking for to ensure the firm you choose can do it all. And don't forget, New Target is a fully integrated firm ready to handle all of your creative, technology, and marketing needs!
Audience
Who is this product intended for? Who will use it, when will they use it, and why will they use it? This will have no effect on the quote, but it will give the designer a good idea of where to start when it comes to the design work.
Style/Look
Give a few examples of the style and feel you are looking for, along with any relevant links. This will save you time and money in the long run because you won't need as many iterations and design versions.
Budget and Schedule
Budgeting and scheduling are often viewed as afterthoughts and are sometimes ignored until the project is completed. However, you can avoid hitting significant roadblocks by preparing your project's budget and the time you'll be able to devote to it ahead of time. Budget and time management are unavoidable, so they should be considered from the start.
Conclusion
Expectations are funny in that you only realize you had them when they aren't met. The good thing about a design brief is that it will bring all expectations to the forefront, allowing the design firm and client to achieve the most productive project process.