It's the height of frustration. You've successfully brought a prospect all the way in from the cold, through social media perhaps, to your WooCommerce website, through your products page, to a selection, to the cart. And then you get an abandoned cart notice. Grrrr.
The average cart abandonment rate is around 70%! Over two-thirds of the people who visit your store and put an item into their cart will probably just walk away without buying. Now this is a bad habit that we really want to cure our customers of.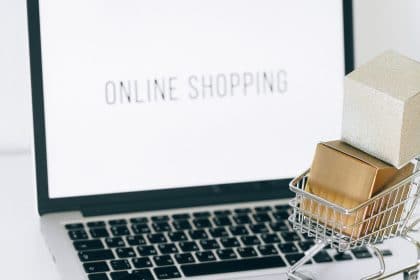 There are a few details to check that you may be able to solve on your own that often lead to abandoned carts:
Does your customer suddenly see shipping fees that they weren't prepared for?
Does your checkout involve too many steps?
Do your forms not auto-populate?
Do you not allow for the option of a "guest" checkout?
Do you not offer the customer's preferred method of payment?
These potential problems are relatively easy to fix and will definitely help your abandonment rate to improve.
The other good news is, WooCommerce has some excellent abandoned cart plugins that can help convert some of those abandonments into actual sales.
What Do WooCommerce Abandoned Cart Plugins Do?
Abandoned cart recovery plugins are built to detect when someone has placed an item in their cart but then left your website without completing the purchase. The plugins automatically send detailed emails to those people to entice them back.
A typical email chain would start with a gentle reminder and then perhaps the next reminder would come armed with a discount coupon. Faced with a 70% abandoned cart rate, any ecommerce business needs to invest in a plugin to reverse their fortunes.
What to look for in an Abandoned Cart App
There are a few key features to look for when choosing an abandoned cart app for WooCommerce.
Of course, not all abandoned cart apps are created equal. Some apps may only offer one or two of these features, while others may offer all three. It's important to choose an app that offers the features that are most important to you.
Automatic reminders: The best abandoned cart apps will allow you to send automatic reminders to customers who have abandoned their cart. This way, you can make sure they don't forget about their purchase and are more likely to come back and complete it.
Easy to set up and use: Look for an abandoned cart app that is easy to set up and use, so you can start recovering abandoned carts as quickly as possible. The last thing you want is to waste time on an app that is difficult to use.
Tracks your results: It's important to track your results so you can see how effective your abandoned cart recovery efforts are. Look for an app that provides detailed reports so you can see how many abandoned carts you've recovered and what impact it's had on your bottom line.
Three of the Best Abandoned Cart Apps
Cart Recovery by Jilt
One of the most powerful tools that Jilt offers for cart recovery is the ability to segment customers based on whether or not they've abandoned their carts. This allows you to target specific customers with your recovery emails, giving you the opportunity to create highly targeted and personalized messages that are more likely to get results.
Another key feature of Jilt is its ability to automatically send timely reminders as soon as a customer abandons their cart. Studies have shown that the sooner you start sending email reminders, the better your chances are of recovering any lost sales from abandoned carts. And with Jilt's automated reminders, you don't have to worry about forgetting to send them – they'll go out automatically as soon as a cart is abandoned.
Finally, Jilt also offers the ability to track and measure your results from cart recovery campaigns. This data can be incredibly valuable in understanding what's working and what isn't and making adjustments to your strategy accordingly. With Jilt's reporting tools, you can see exactly how many sales you're recovering and how much revenue you're generating from your cart recovery efforts.
Abandoned Cart Lite for WooCommerce
Like Cart Recovery by Jilt, it offers automated abandoned cart emails, abandoned cart reporting, and abandoned cart recovery. Abandoned Cart Lite for WooCommerce is a powerful plugin that provides you with all the tools and features needed to recover abandoned carts on your WooCommerce store. With Abandoned Cart Lite, you can easily bring back customers who have left items in their shopping carts without completing the purchase process, giving them another chance to finish what they started by converting them into paying customers.
Recovering lost sales is easier than ever with Abandoned Cart Lite for WooCommerce. Using detailed analytics and reporting tools, you can identify which shoppers are most likely to abandon their carts, then set up automated email notifications to encourage them to complete their purchases when they're ready. And since Abandoned Cart Lite works with any WordPress theme, it's easy to get started right away and start recovering lost sales on your WooCommerce store.
Abandoned Cart & Recovered Orders for WooCommerce
Finally, if you're looking for an abandoned cart app that offers all the features you need in a simple and user-friendly interface, look no further than Abandoned Cart & Recovered Orders for WooCommerce. With this app, you'll be able to easily recover lost sales and boost your bottom line with minimal effort on your part. And best of all? This app is free to try, so you have nothing to lose!
All of these apps are great options for helping you boost sales by recovering lost carts. But which one is right for you? It really depends on your specific needs and preferences. To help you decide, be sure to try out a few of the apps yourself and see which ones work best for you and your WooCommerce store.