The Rehabilitative Engineering and Assistive Technology Society of North America (RESNA) is the premier professional organization dedicated to promoting the health and well-being of people with disabilities through increasing access to technology solutions.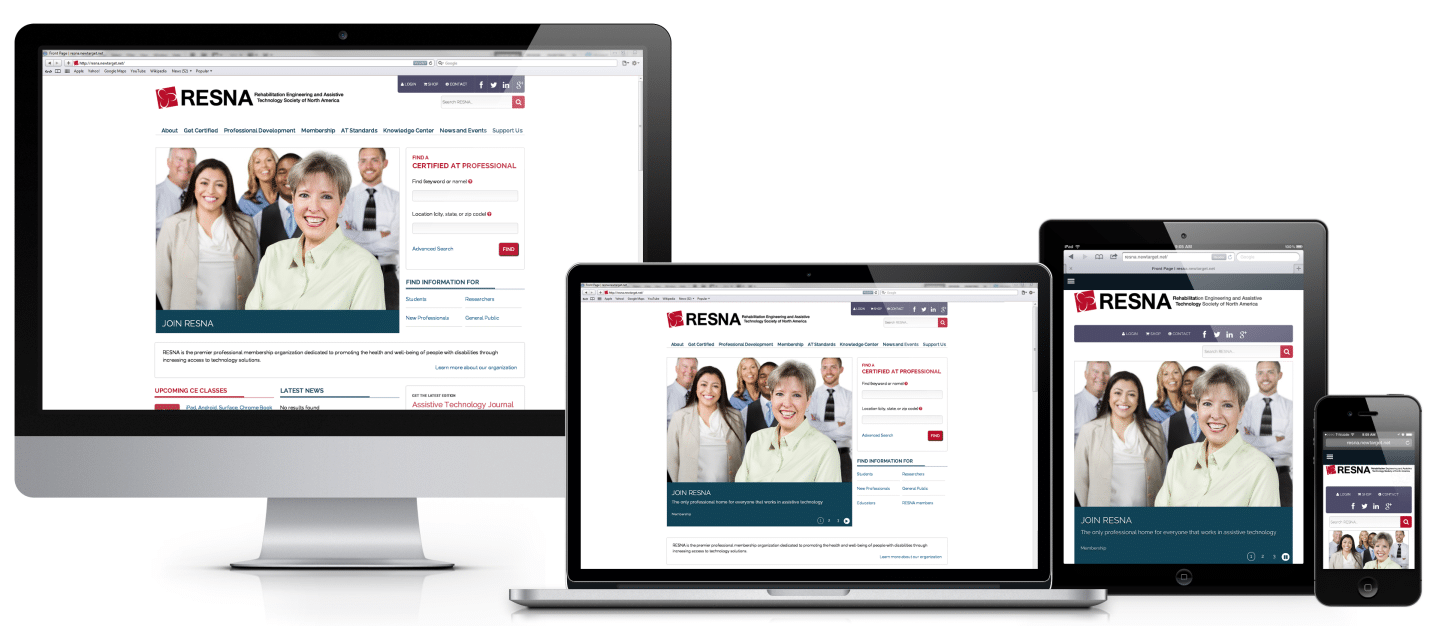 This project included many web services, but two in particular were: the front-end user interface redesign and development and the back-end database design and development, including the integration of the two. We worked with RESNA to integrate disparate systems, utilizing web services. We approached this project with a mobile first mindset as we do all projects.  We designed the RESNA website responsively, considering the demands of users with smartphones, tablets, and other various screen sizes and resolutions.
Because we also needed to serve RESNA website audiences with various disabilities, meeting Level AA of the Web Content Accessibility Guidelines (WCAG) 2.0 was critical to the success of the project. We ensured that our creative design was compliant with these standards and that all users, even those with low or no vision or with low mobility, are still able to interact with the site and have access to content. New Target's implemented CMS, Drupal, was put through a Voluntary Product Accessibility exercise. 
Please contact us if you are interested in a website redesign or have a web design, development or integration project requiring our web designers and web engineers.