If you're a business owner or marketing professional, you've probably heard of account-based marketing (ABM). But what exactly is ABM? In short, ABM is a targeted approach to marketing in which businesses focus their efforts on specific accounts rather than casting a wide net. By taking this targeted approach, businesses can better nurture their relationships with key accounts and close more deals.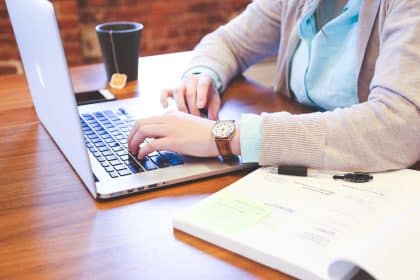 How Does Account-Based Marketing Work?
Account-based marketing begins with identifying your ideal customer profile (ICP). Once you've determined who your ICP is, you can then identify the specific accounts that you want to target. Once you've identified your target accounts, it's time to start developing a tailored marketing strategy for each one. This tailored approach may include personalizing your website content, developing targeted ad campaigns, and crafting custom messages for each account. The goal is to make each account feel like they are your only customer.
There are four key components to an effective ABM strategy:
1. Identifying target accounts: The first step is to identify the accounts that you want to target. This can be done by looking at factors like account size, industry, location, and more. Once you've identified your target accounts, it's time to move on to the next step.
2. Researching decision-makers: The next step is to research the decision-makers within your target accounts. This includes learning about their pain points, goals, and challenges. By understanding their needs, you'll be better able to craft a message that resonates with them.
3. Creating personalized content: Once you understand your target audience's needs, it's time to create personalized content that addresses those needs. This could include blog posts, eBooks, infographics, case studies, and more. The goal is to create content that will help your target audience solve their problems.
4. Nurturing relationships: The final step is to nurture relationships with your target accounts through ongoing engagement. This could include things like regular emails, phone calls, and meetings. The goal is to keep your company top-of-mind so that when they're ready to buy, they'll think of you first.
The Benefits of ABM
When done correctly, ABM can be an extremely effective way to generate leads and close deals. Here are a few reasons why:
1. Increased ROI: Because ABM is a targeted approach, it allows you to use your marketing budget more effectively and generate a higher return on investment.
2. Greater Efficiency: By definition, ABM requires you to focus your efforts on specific accounts rather than trying to reach everyone at once. This makes your marketing efforts more efficient and allows you to get better results in less time.
3. Improved Relationships: When you focus on specific accounts, you also build deeper relationships with those customers. This can lead to improved customer loyalty and repeat business down the road.
Account-Based Marketing Examples
Events
One of the best ways for sales teams to influence decision-makers has always been at in-person events. Personal invitations to key prospects from target accounts, exclusive VIP dinners, customized gifts and swag for target accounts, and a personalized follow-up after the event are all examples of an ABM approach to events.
Webinars
Like events, webinars can be tailored to be timely and relevant for a particular target account. Webinar follow-ups and events can be customized for particular businesses, and original webinar content can be developed with the target audience in mind.
Email Campaigns
Email continues to be an effective marketing channel for ABM. Account-based marketing entails creating customized email messages for each company and person, as opposed to a volume-based marketing strategy that may employ templates and marketing automation.
Paid Advertising
PPC and paid social media advertisements are popular methods of reaching target accounts online. Using technology like IP targeting and retargeting, your display ads can be modified to focus on a small number of target accounts. Social media platforms like LinkedIn and Facebook allow you to target specific businesses and profiles.
Conclusion
Account-based marketing is a strategic approach to marketing that focuses on key accounts rather than individual leads. The goal of ABM is to generate more revenue by targeting high-value accounts and decision-makers within those accounts.
An effective ABM strategy includes four key components: identifying target accounts, researching decision-makers, creating personalized content, and nurturing relationships. By following these steps, you can create an effective ABM strategy that will help you generate more revenue for your business.