In the digital advertising world, we hear a lot about influencer marketing and experience it firsthand when we log into Instagram or other social media sites. But what about affiliate advertising? Despite the lack of buzz surrounding it, it is a powerful tactic to help your customer acquisition and increase revenue. In order to understand the differences between affiliate and influencer advertising and which will work best for your brand, let's discuss each individually.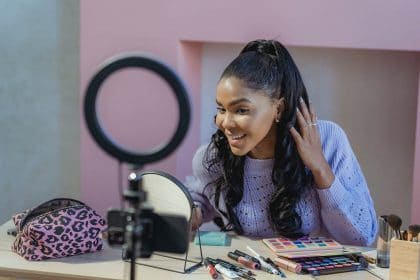 What Is It?
Influencer advertising is a tactic where your brand partners with influential figures who have a large following and trusted reputation on social media. Some examples of social influencers are popular bloggers, YouTube stars, celebrities, etc. They promote products inside of the content they publish regularly. As a brand, you pay for brand visibility and product placement within the influencer's social channels.
An important thing to remember for influencer advertising is to give your influencer the freedom to pick the promotional narrative. This is essential for helping influencers keep their authenticity as well as that of your brand. Also, instead of having multiple one-time influencer campaigns, develop long-lasting relationships with influencers to help build consistency.
How Does It Work?
Influencer advertising is all about growing your brand and nurturing relationships. There are different ways to go about starting a campaign with an influencer, and one of the first steps is discussing what you want them to do. Some options are:
– Mentioning only your products among other brands as recommendations
– Talking only about your product in a post
– Having a series of posts and stories on various channels and platforms
Influencers are your brand's third-party advertisers, so it is essential to build long-lasting relationships with them so they can stay connected with your business. Keeping them up to date with your services, products, and ideas is vital for a strong influencer relationship.
What Is It?
Affiliate advertising is when your ecommerce business advertises on other websites. Each time a purchase is made through a direct link on an affiliate's website, you share some of your revenue with them. Affiliates can be organizations, individuals, media companies, etc., that you reward with a commission for each sale they bring to you. Affiliates are incentivized to help promote your organization and products since they receive a percentage of your revenue.
How Does It Work?
Affiliate advertising platforms can help you get the most out of your ecommerce affiliate advertising campaigns. These platforms allow you to reach out to hundreds of affiliates and tell them about a new product, product features, and anything else they would need to know. These platforms are effective for creating affiliate networks, but you can also build an affiliate network on your own by picking your partners and creating specific advertisements and offers for their platforms. Giving your affiliates exclusive offers or promotional codes to use in their advertisements is a great way to motivate their audiences to buy from you.
DIFFERENCES BETWEEN AFFILIATE AND INFLUENCER ADVERTISING
The differences between the two advertising tactics are in their:
Outreach Model: Influencer advertising mainly includes one-on-one communication, while affiliate advertising platforms allow you to reach many potential affiliates in seconds.
Partnership Model: For your influencer advertising campaigns, you interact directly with the influencer, but your partners for affiliate advertising will mainly be media platforms and other digital entities.
Performance Model: Influencer advertising doesn't allow the same granular performance tracking as affiliate advertising. With affiliate advertising, you are able to track ad performance and easily measure the ROI of each advertising campaign.
WHICH IS BEST FOR MY BUSINESS?
Now that we know the differences between affiliate and influencer advertising, you are probably asking yourself which is best for your brand. The answer to this question depends on what you are trying to accomplish through these advertising tactics.
If your goal is to establish and improve brand credibility while increasing awareness, influencer advertising is what you will want to utilize. However, if your brand is focused on growing your revenues, then concentrate on affiliate advertising. Use both affiliate and influencer advertising if you want to accomplish short- and long-term goals and make strategic decisions. Whichever tactic you use or if you use both, make sure to nurture the channel.