Integration. It's a term we hear a lot when talking about websites, but depending on your level of technical knowledge, it could mean something different to you than it does to someone else. The truth is that the phrase has numerous meanings.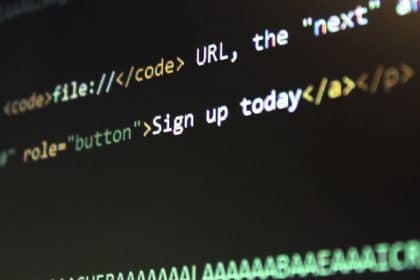 To clear things up, here is a rundown of the five most popular types of integrations.
1. Single Sign-on (SSO) Integration:
This is the most common reference to integration in the world of web development. SSO is when your association management system (AMS) is bridged with your content management system (CMS). This creates a seamless login experience for your members. Nothing is more inconvenient than requiring a member to log in multiple times on your website as they browse between third-party services. SSO establishes a coded connection across your systems, allowing a member to log in once and then go seamlessly from your websites to your AMS pages and back. Other third-party platforms, such as job boards, learning management systems (LMS), or online communities, can also be connected into the SSO code. This allows you to establish a broad ecosystem of web-based products for your members that they can access with a single login.
Design integration, which is frequently used in conjunction with SSO, provides a seamless visual user experience (UX). The branded design template (header, footer, and sidebars) from your website can be integrated into your third-party system (AMS, LMS, and others) to give the idea that all of your systems are connected. This is a significant improvement in terms of user-friendliness.
Aside from SSO, there is another circumstance in which system integration can be highly beneficial. There may be data in your AMS that you'd like to display on your website in a unique and customized format. For instance, you might want information on the committee and board members retrieved from the AMS and displayed on a web page. Exporting data from the AMS and storing it on a server is one approach to accomplish this. This information would represent the most up-to-date committee and board member information at the time. The data would then be transferred to the content management system nightly (or more frequently depending on your needs) and displayed on a pre-formatted page ready to accept the data.
4. Real-time Data Integration:
Keeping with the same scenario above, let's discuss real-time data integration. Most top-performing AMS systems provide web services that allow two systems to share data in real-time across the internet, eliminating the need for multiple uploads and instead providing real-time data to the committee and board members' web page, which keeps that page up to date at all times. The possibilities for this type of integration are endless and automated, and it's a great way to personalize information for individual members.
I-Frame integration is an older and less desired kind of data integration, but it's worth mentioning because it still appears on websites from time to time. A web page within a web page is known as an I-Frame. An HTML tag allows you to take outside data and "frame" it inside a web page on your website. The header and footer would be from your existing website, but the body of the page would be from a third-party website. Most current systems do not require an I-Frame, but if yours does, it's a pretty obvious sign you could be working with an older system.
Integrations are crucial to provide your members with a comprehensive and user-friendly online experience, allowing them to access dynamic material in a cutting-edge way. At New Target, we are web development experts and have dealt with tons of integrations and third-party applications. Contact us and let us help you build a product to deliver connected and enjoyable user experiences!