Had a bad website experience? Can't find what you need on a website? Sending off an email through a web form or clicking to chat can be a waste of time and leave you feeling kind of empty inside. That's why the user experience matters so much. A dissatisfied user may not send an email explaining why their visit was less than optimal; they just won't visit your website again or they will visit it less often. You know the saying "ignorance is bliss"? Well, that mantra doesn't work in tandem with a good user experience and it's the not knowing that can decrease traffic on your website.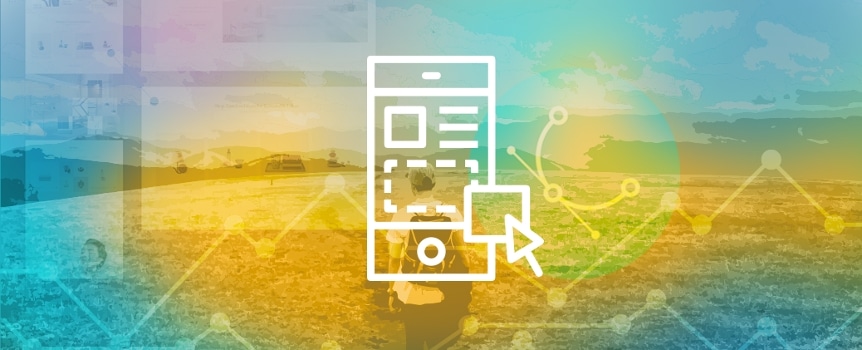 Building a great user experience means creating a journey using a bevy of parts in the form of compelling content, appealing graphics, seamless interactions, and a decision architecture that all flow to a point of convergence bliss. So how do you get there? A solid user experience requires first looking outside of the website and inside your organization in order to get back to the fundamentals of what the company is and where it's going. Start by going through your organization's strategic marketing communications plan and pulling out the business goals and objectives. This will tell you where you're going and how you plan to get there. This is also the way in which the success of the site will be measured. Don't put away the plan just yet, now you have to review the key messages and proof points. The messaging will be used on the site to demonstrate value to each of your target audiences and will help with the creation of the graphic look and feel of the website. Now ask your team, what do you want visitors to do on the website; what do you consider a conversion? Do you want them to buy, join, attend? Understand also that what you want visitors to do on your site should be directly correlated to what they want to do, otherwise, you may need to revisit your marketing strategy.
With all of this knowledge in hand, the task now is to create a journey that gets users to a conversion they want quickly and easily through an informed decision architecture surrounded by the right functionality (CMS, calendars, credit card processing) and complemented by carefully selected interactive patterns (rollovers, videos, share buttons). The key to creating an effective journey is understanding that the decision-making process is complex and that people make decisions on both conscious and subconscious levels through their gut instinct, or first impression, and through emotions. Their decisions are also influenced by expertise (demonstrated by testimonials), social proof (displaying the number of social shares), and a feeling of giving back (getting a discount in return for an email address). Given the high number of factors involved in getting users to a conversion, keep in mind that the biggest mistake you can make when researching the user experience is assuming or guessing that visitors are getting what they want in an acceptable amount of time. You may think you know, but let's face it, you don't really know unless you ask and asking can be a little scary. It can completely throw off everything that you thought you knew about your users and it can force you to take a hard look at your strategy which may have gotten a little off course during the years.
It's hard to argue with numbers and data give us solid insight into how our website is functioning on all levels. However, only through asking—in the forms of usability testing and focus groups—will you truly understand the subjectivity of that data. Setting up one-on-one remote testing sessions with a group of users will give you qualitative "think-aloud" feedback that will identify what can be improved on the website. Focus groups also provide valuable information and a chance to see which types of users are experiencing certain types of issues. Results of these sessions work in conjunction with the strategic marketing communication plan, planned functionality, and decision architecture to help execute a stable user experience through the sitemap structure, page layout, and content creation. At the end of the day, all you really want is for your website visitors to have a great user experience and to get what they want. You can't guarantee that this will happen, but you can increase the probability by mapping out an informed journey that is backed up by digital strategy, compelling content, thorough research, and user-centered testing.