We are excited about the advances in Artificial Intelligence (AI) because of what it means for our robot butler and his ability to make us the perfect dry martini. But apparently there are other uses for AI.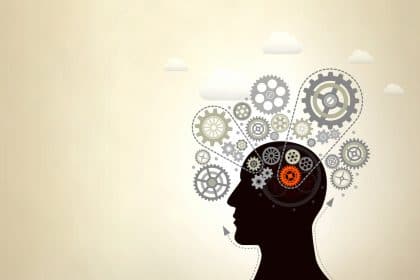 There's never been a better time to be a consumer. AI provides highly personalized messaging and service from brands, anticipates your needs, and makes the transaction process seamless. It's no wonder that as consumers, we're growing accustomed to an effortless buying experience.

What does AI mean for marketers?
Behavioral targeting once meant segmenting groups of consumers and sending brand messaging to each, regardless of their sensitivity to content volume. Beer commercials aired during Sunday afternoon football games for example. Men watch football, men drink beer. If you enjoy a darker beer or an import beer, they commercials weren't really reaching you.
Over decades it began to leverage the flood of data gathered by leaders in e-commerce to provide more relevant promotions. Not too long ago, real-time bidding arrived on the scene, allowing custom messaging to be shared with consumers just when they needed it.
Marketers gained the resources to review billions of consumer-brand interactions to identify trends and patterns in behavior. None of us are as unique in our thinking and desires as we'd like to think.
At its core, AI gathers historical data and uses statistical analysis to learn from it. Now, with the right tools and human intuition, AI is capable of generating insights on consumer's future behavior.
It considers such drivers of purchase behavior as:
· Emotion
· Brand trust
· Culture
· User's location
· Page content
· Previously unaccounted for factors
It's not overly complicated. Your own experience with Judy in the deskclump across from you tells you that about 11:30 each morning, she'll go to the vending machine for a Diet Coke. And then about 3:30, she'll take a walk around the office looking for a snack. We are fairly predictable in our patterns. Even the seemingly unpredictable ones of us are in artificially-constructed patterns dictated by the companies we work for or the established patterns of our friends and family.
Today, programmatic advertising, along with the ubiquity of AI-powered devices in our lives, enables unprecedented precision targeting that actually anticipates optimal times for brand messaging and interaction. AI's ever-improving capabilities provide more data and ways to use that data than ever before, leading directly to predictive marketing.

What is predictive marketing?
Predictive marketing simply means using data science to make smarter marketing decisions by predicting which marketing actions are more likely to succeed, and which are more likely to fail.
Gleaning more relevant information before launching an expensive marketing campaign is worth its weight in gold.
How does predictive marketing work?
Predictive marketing vendors collect data from a growing list of sources, consolidate it, combine it with your marketing and customer data, and use that data to build a predictive model that is customized to your business.
Every brand interaction a consumer has, whether via an e-commerce website, social media, or in-store, is tracked and stored by a marketing platform. Predictive solutions then dig deep into these insights to determine logical next steps and predict actions that specific consumer profiles will take. These analytics inform and catalyze execution across various channels, including email, mobile, and web.
Predictive engines are instrumental in creating and executing personalized marketing strategies. To create truly personalized buying experiences for consumers, they need up-to-the-moment insights into individual audience members, and must then be able to generate and deliver the unique content accordingly.
When consumers receive this custom content in near real time, it vastly increases the efficiency of your marketing team's efforts.

Key Types of Predictive Marketing Solutions
There are multiple types of predictive solutions and use cases, including:
Predictive Email Recommendations
Predictive solutions can deliver targeted email recommendations to consumers by analyzing their past shopping history, email engagement rates, and the historical affinities of similar consumers. Other types of recommendation emails include abandoned cart campaigns, post-purchase campaigns, and abandoned browse campaigns.
Predictive Web Recommendations
When a consumer visits an online website, predictive analytics can customize views, CTAs, and messaging to create a more personalized shopping or browsing experience. This can include placing certain recommended products above the fold, adding a sidebar with "frequently bought together" items, or even including a recommendation panel similar to what might be seen in an email.
Predictive Mobile Recommendations
The best part about advanced predictive marketing solutions is that they are all fully developed and rendered for mobile use. Since a growing amount of online shopping is done via mobile devices, it's important to evaluate predictive technologies that can accurately deliver predictive insights and consumer recommendations via mobile apps or browsers.
Why You Need Predictive Marketing Technology
As consumers become more tech-savvy and brand aware, they are also becoming more cognizant of their options. Whole new avenues, brands, and channels are now available, and traditional retail brands must be able to keep up with these changes. Predictive technology provides the tools necessary to make the leap into personalization.
Marketers can leverage predictive technology to:
Increase revenue and marketing ROI
Consumers are more likely to respond to personalized messages and content specifically tailored to their buying preferences. With predictive technology in place, marketers turn past shopping trends into future buying experiences.
Create return customers by building a culture of brand loyalty
Customers know when they're being treated as an individual. When marketing teams invest the time and resources into creating 1-to-1, personalized marketing experiences (e.g. recommendations), the return is brand-loyal, repeat customers who are satisfied with their customer experience.
At the highest end of retail, stores provide VIP customers with their own personal shopping assistant. Think Julia Robert's experience in Pretty Woman. The closer we can get to that, the more our customers will love us.
Positively affect the customer experience across the entire buying journey
Predictive solutions rely on a huge amount of customer data, which in turn influences a myriad of other marketing strategies, from automation solutions to detailed reporting and insights. Customers are happy to provide personal data in return for the personalized shopping experiences that predictive solutions can readily provide.
The information flows in both directions for a more positive customer experience. We used to shop for vacuum cleaners by asking the 16-year-old clerk which if his three options was best. Now we have data on a hundred brands and thousands of recommendations to help us quickly and accurately make our decision.
Build true omnichannel customer journeys
Today's consumers are no longer just engaging with an online brand via a website. Predictive analytics combine the various facets of web, email, and mobile to create holistic shopping experiences that are consistent no matter the channel or platform.
We can develop enhanced online shopping experiences that are constantly changing and updating, giving out customized incentives and promotions designed to increase revenue. In the end, if we can give our customers what they want, when they want it, we'll find that this trail leads to increased satisfaction, more loyalty and higher profits.