70% of adults belong to at least one association and for good reason. Associations are built to establish unity and strength in working toward a common goal in almost every profession. Associations create more informed legislators, the public, and overall better lawmaking. Associations allow for a safer, higher quality of life, so the public is better informed and even better served.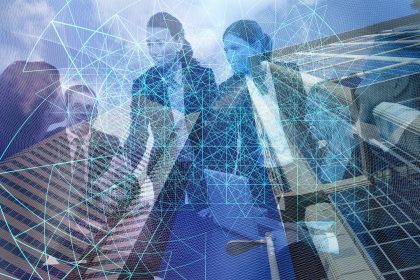 Associations Advance the Workforce
Every year associations provide millions of workers across different industries with crucial post-education skills training for career advancement and professional success. In addition, associations create training programs, certifications, and workplace standards to ensure people, industries, and companies are benefiting from a strong and safe workplace.
Product Safety and Technical Standards
Associations are responsible for developing product safety and technical standards that impact consumers every single day. From the food you put on the dinner table to the mattress you sleep on, standard-setting is a process driven by the private sector, with the government in a smaller supporting role. For example, the installation performance and inspection of fire alarms are set and governed by standards published by the National Fire Protection Association.
Associations emphasize the fact that we are stronger together. When talented people come together and share knowledge and best practices and make connections, good things happen. Associations work so hard to acquire members, which all starts with good marketing.
An integrated marketing strategy and the right team allow associations to become even stronger. Let's take a look at some different aspects of integrated marketing for associations.
Marketing Management
To ensure all is running smoothly, there needs to be someone overseeing all of the day-to-day marketing efforts. In addition, good marketing management allows the marketing team to align the marketing strategies with the association's overall goals.
Analytics
An essential part of marketing is data analysis. Data tells a story and understanding the data to properly tell the story is crucial. Your association marketing team needs someone who can pull and analyze the data of current marketing efforts and look at figures such as click-through rates, membership churn, and open email rates. Associations need to work with an analyst that focuses on key metrics and keeps your team focused on marketing strategies that drive the most retention and growth.
Copywriting and Optimization
Copywriting is a function of technology, and today, copywriters need to think about how to optimize content for search engines, how the page appears on a preview on Twitter and other social platforms, and how the page is read on a mobile device. Your association needs a copywriter that understands SEO and conversion strategies in order to break through the noise and appear and remain relevant.
Web Design
Web design is an essential aspect of your marketing strategy, especially for an association. Designers need to be aware of how graphics render on different devices or how fonts look in different browsers. All associations need a good designer who collaborates with the marketing team to make sure all messages are effectively communicated.
Amplify Your Association's Voice with New Target
Each of our association projects is centered around member engagement advocacy and professional development. We are experienced in fundraising, retention campaigns, and member acquisition and deliver concrete results to all types of associations.
Engagement is all digital, and our team will work with you to develop meaningful marketing strategies to amplify your association and members' voices above the noise. Contact us today!