Whether it's the regret you feel after splurging on a new purse that you don't love or spending money on a night out that didn't fulfill your expectations, we've all experienced buyer's remorse. While it is incredibly upsetting and frustrating to us as consumers, it can be even more of a headache for business owners. Buyer's remorse presents a huge obstacle when seeking to build brand loyalty and solid customer-brand relationships.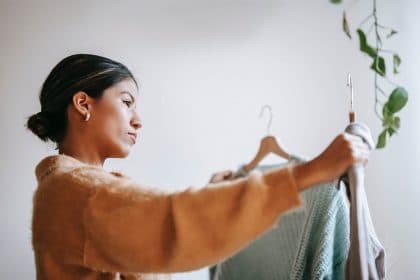 You finally purchase an item that you've been eyeing, but the initial phase of excitement and satisfaction shortly turns into regret and guilt. Did I really need this? Was it worth the money? This doubt of judgment and question of worth is buyer's remorse. A typical response to this feeling is an ecommerce business owner's worst nightmare—a returned product.
As a business owner, you strive to develop strong and long-lasting relationships with your customers. Preventing customers from feeling that guilt or regret after making a purchase is a challenge every business owner faces. Consumers need to feel their purchase has substantial value to avoid buyer's remorse. Follow these suggestions to prevent buyer's remorse and increase customer satisfaction.
1. Recognize the Cause
In order to avoid buyer's remorse, it's important to know what causes it. In terms of psychology, buyer's remorse is viewed as a form of cognitive dissonance, which is when a person faces conflicting beliefs. For example, if customers feel they lacked sufficient information or data when buying a product, they may experience post-purchase doubt.
2. Provide Value
A customer wants to know they mean more to your business than just another sale. They want to trust that you have their best interest at heart. This means you have to cultivate a strong foundation for your relationship that exceeds their one purchase. Showcasing their value means they are less likely to feel the post-purchase regret and can help you secure loyal customers.
3. Set Expectations
Right after a purchase is made, it is essential to explain to the customer what they can expect to receive. You need to be proactive and provide your customer with information about what happens next. Telling them about what to expect in regard to invoices and receipts can help the customer feel more comfortable after their purchase. Explaining what they can expect out of the product lowers the chances of customers feeling disappointed. It is also crucial that you set only expectations you can deliver upon. Giving your customers false hopes is a recipe for customer dissatisfaction.
4. Send a Thank You
Customers need to know that you appreciate them. To make a lasting, positive impression on your customer, write them a thank you letter. Expressing how much you appreciate their decision to trust your company with their purchase can make customers feel a lot more comfortable and happier about their purchase.
5. Provide Contact Information
You have to let your customers know that you are there for them even after their credit info goes through and a purchase is made. Providing your customers with contact information, whether it is an email, phone number, social media handles, etc., can show them that you are still there for them even after the purchase. Let them know that their feedback is valued and that you are there to assist in a timely manner with anything that may go wrong. The comfort of them knowing they are not alone will help facilitate a stronger relationship between you and your customer.
6. Educate Your Customers
As we discussed earlier, a main reason consumers experience buyer's remorse is a feeling that they lack information about the product. Providing your customers with relevant information regarding your brand and product can help reduce this feeling and allow customers to feel like they made the right decision before, during, and after their purchase. Educating your customers also proves that your business is honest and cares about building trust with your customer base. Company blogs and social media are both great platforms to publish educational content on. They are accessible to your customers and they provide an opportunity for customer engagement.
Although you may not be able to avoid every instance of buyer's remorse, following these suggestions can help your customer through and even prevent this stage of guilt. Showing your customers value and providing them with all relevant information can ease their concerns and increase their satisfaction with your product and company as a whole.