You wouldn't want someone to look at your Instagram account and say, "boring!" So why are you letting people think that about your B2B business' social media accounts? Social media gives people a fantastic opportunity to showcase their unique personalities in a variety of ways. Many brands are successful in this field, but most B2B businesses have trouble creating excitement and showing personality in their advertising strategies. It's time for B2B businesses to ditch their dry and overly professional advertising techniques and use social media to engage and excite their audience like they never have before. An effective B2B social media strategy can help your business expand your reach and develop more personal relationships with your audience. Consider implementing the following strategies to make your social accounts more successful.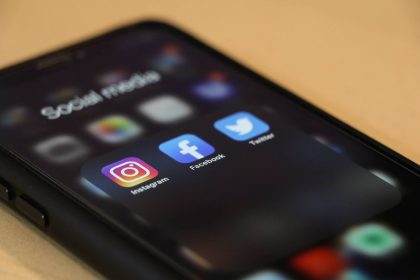 1. SOCIAL MEDIA AUDIT
When looking to improve your social media presence, it's important to remember that you have to start somewhere. Understanding the current status of your social media presence and seeing what has and hasn't been working is the best way to understand what directions you need to go in moving forward. A social media audit can give you insights into your audience behavior, analytics, performance, and overall social flow. Once you know where you stand, you can move onto setting goals.
2. SET GOALS
Constructing a social media strategy without goals is setting yourself up for distraction and failure from the start. Your B2B social media strategy needs clearly defined goals to determine what your business should focus on. Using SMART goals is an effective way to keep you on track and allows you to measure your success in the future. Every brand will have slightly different definitions of success, so you must tailor your goals to what success means to your brand. For example, do you want to increase traffic for your company's blog? Or, do you want to increase the engagement rate on your social platforms? Setting goals will assist you in determining which social media KPIs (key performance indicators) you will want to track consistently.
3. KNOW YOUR AUDIENCE AND SPEAK TO THEM
Knowing your target audience is essential to having a successful social media presence for your specific B2B brand. Once you know who you are trying to reach, conduct research to determine the right social platforms and produce the right content for your audience. For example, if you find that the demographics of your target audience are all Gen X or Boomers, pushing all your content onto TikTok, a popular app for Gen Z and Millennials, is probably not the best idea.
4. CHOOSE THE RIGHT PLATFORMS
Once you know your audience and which platforms give you the highest levels of engagement, you can choose which social media your B2B social strategy should focus on the most. It's best to use a mix of social platforms, but there will obviously be some that prove to be more successful than the others. It is vital to understand how each media form is different and what each one can do for you.
– Twitter: Twitter is great for short posts that engage and create conversation. You get 280 characters but don't feel pressured to use all of them when crafting your tweet. Using hashtags is an effective way to reach new customers who could be interested in what your business does. Promote engagement and increase your brand awareness by posting valuable and interactive tweets.
Instagram: Instagram can also be an effective B2B social media platform if used correctly. Instagram allows you to showcase your brand's visuals and humanity, something that B2B businesses can sometimes struggle with. You can build trust with your audience by providing infographics, brand images, announcements, and showing your employee culture. There is also potential for increasing your engagement with the liking, commenting, and stories features.
LinkedIn: Widely used by professionals, LinkedIn is an excellent platform for posting your more serious content. Providing more in-depth content is perfectly acceptable and allows you to really inform your eager-to-learn audience. Keep in mind that content posted here should have a professional tone.
Facebook: Unlike LinkedIn, Facebook provides you with the platform to show more of your brand personality. Facebook users want to be entertained, so an information-filled post that you would see on LinkedIn wouldn't do well on Facebook. Using visuals and keeping your posts relatively short and fun is the way to go when using Facebook.
5. CREATE YOUR CONTENT CALENDAR AND START POSTING!
Content marketing is essential to a good B2B advertising strategy, and it is necessary to showcase your content on all your social platforms. Posting good content that your users find engaging consistently is essential. A content calendar helps you plan which content you will post where and when to maintain consistency and get the most engagement. Once you have your strategy set up, start posting your content and continue to track your KPIs to see what you should keep doing and what may not be working.
LAST THINGS TO REMEMBER
Once you follow these steps to create an effective B2B social strategy, there are still some key tips to remember.
REMIX YOUR CONTENT
You should post the same content across all platforms you use, but tailoring how you say it depends on the platform. Whether it be a video, blog, post, or poll, what you say on Facebook should not be the same as what you say on LinkedIn. Craft a more professional description of the blog you link on LinkedIn and add more personality and spunk when linking it on Facebook.
– Consistency is Key
We don't mean posting the same type of content all the time but rather posting a variety of content on a consistent schedule. Going MIA for a week then bombarding your audience with 50 posts in one day will confuse your audience and may cause them to lose trust in your brand.
– Utilize Multimedia
Social media is all about engagement and interaction. Taking advantage of the different features each platform has to offer sparks interest and excitement for your audience. Posting an Instagram story that users can respond to or a poll on Twitter promotes personal engagement between your B2B brand and your audience.
Implementing and maintaining an effective B2B social media strategy has many factors and can take time. Contact us at New Target to get your B2B social media strategy on track and save yourself some time.