For most B2B organizations, its website is their most promising tool to help build customer relationships and attract new potential customers which is the most important goal of B2B advertising. B2B advertising is designed to engage potential customers and build strong customer relations since purchases are not as impulse-driven as business-to-consumer (B2C) sales. B2B sales cycles are typically longer, and customers put a lot more thought into their decisions, so B2B websites need to understand their audience and deliver what they need to inform, captivate, and eventually persuade them. A well-thought-out and executed website design is crucial for B2B businesses because it improves their search engine optimization (SEO), heightening the opportunity to engage new potential customers. Let's take a look at some of the biggest trends in B2B website design right now.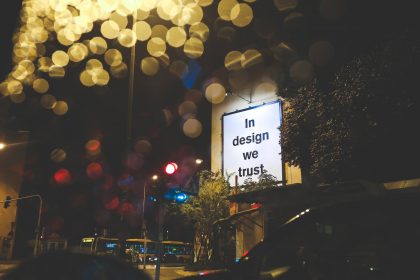 Dark Mode
Low-light user interface options like dark mode or night shift allow users to view websites or apps in low contrast. Facebook, Twitter, Instagram, and Apple are all big companies that offer different low-light theme options. We are now seeing an increase in other websites and apps, specifically in the B2B website design world, adopting darker themes or an option to go into dark mode. There are many reasons website designers and users love dark mode, one main reason being the reduced strain on the eyes. People are spending more and more time on their phones, especially in low-light environments like in a dark bedroom before they fall asleep. Low-light themes are definitely easier on the eyes in these conditions so expect to see more and more B2B websites adopting this feature!
WEBSITE-TO-USER INTERACTION
Website designers are now emphasizing user-website interactions and attempting to engage the user and make the user experience more seamless. Chatbots are one of the most popular trends right now, and are designed to provide users with the instant engagement and solutions they crave. Implementing chatbots establishes customer-focused care and gives the user a more efficient experience on your website. With AI continuing to improve, expect chatbots to become more popular and more human-like to satisfy all potential customer needs. Here at New Target, we design user-centered websites and combine various interactive website design techniques to engage first-time users and convert them into repeat customers—something vital for a successful B2B organization.
Everybody wants to feel special and this doesn't change when they are accessing a website. Providing the user with unique content and suggestions based on data analysis allows the user to feel more connected to your brand, which increases engagement. You've seen it on platforms like Spotify or Netflix, but users are now eager to see other companies tailor web experiences to their wants and needs. Within the B2B industry, customer engagement and relationships are essential. Making the user feel understood and unique from the time they click on your website can make all the difference.
Minimalistic website designs have been popular for a while now, but there is expected to be a rise in minimalist style for a multitude of reasons. These types of website designs typically feature contrasted color, bold typography, and lots of negative space to eliminate the potential of distracting a user from their message. Minimalistic website design is also great for improving a website's SEO. Page load time (the time it takes for everything on the page to fully load) is one of the most important signals Google uses in its algorithm to rank pages. A more minimalistic website design typically loads faster, therefore improving your website's SEO and creating an opportunity for more potential customers.
User experience is key to establishing and maintaining customer relations and clients for your B2B business. Leaving a positive lasting impression from the time a user leaves your website can make the difference in whether a client chooses your product or service over someone else's. At New Target, we understand that every B2B organization is different, and we are here to work with you to create the best website design for your customer needs.