WordPress Multisite allows you to run multiple websites on your server using the same WordPress installation. You can manage several different WordPress websites from a single dashboard. It is an advanced feature on the WordPress platform that has been around since the launch of WordPress 3.0.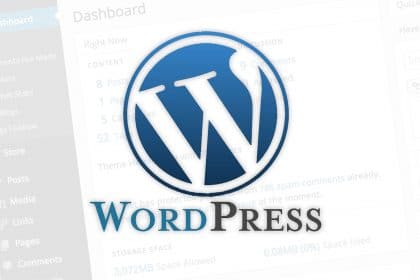 Sometimes a web project requires room for growth:
You might have a large amount of content which requires careful differentiation and organization.
Your website needs to serve a range of different customers or territories.
You have a selection of brands that all need to co-exist while retaining their own identity.
A WordPress website is comprised of the codebase, which handles how the website looks and functions, and the database, which stores the content and other dynamic information. A WordPress Multisite Network allows you to retain this basic structure—one codebase and one database—while serving a number of discrete websites.
Without beginning a new web project from scratch, you are able to leverage a large amount of flexibility and ultimately deliver multiple separate sites and avoid unnecessary duplication of work.
For instance, a network of sites might all share a layout and very similar branding, with perhaps some minor color or stylistic changes to set them apart. In this case, you can share the theme (the layout and styling of a site) between the sites and only make those small changes where you need to.
Another big benefit is the ability for a network of sites to share the same web host. Because the network is technically just a single codebase and database, it can all be stored on and accessed from the same place. When the network is suitable, this has the potential to cut down on administration and cost.
Once Multisite is activated, you can create a network by building as many subdomains or subdirectories on your site as you like or by inviting others to register with your site and build their own WordPress websites within the network. In this structure, your original WordPress website serves as the nexus for all the sites that make up your network.
Individual site owners can also act as the WordPress admin for their own subdomain sites, but they won't have the ability to make network-wide changes that originate from the main site; only the Superadmin can do that.
Maintaining a network of sites that can be managed from just one main WordPress installation can be useful for a wide range of purposes:
Education portals can create a single "hub" site that hosts the websites of multiple instructors or classes so that students can get a consistent experience across all of them, and instructors don't need to direct students to their own personal sites.
Design businesses and other kinds of companies can provide clients with the option of a managed site for blogging or other purposes related to doing business with the parent company.
Running a commercial website network. Multisite can be used to set up a commercial web network like WordPress.com, in which users pay a subscription fee to have their own site hosted within the network.
Creating an internal business network. A company with multiple employees or contractors that deals independently with customers or clients, such as sales personnel or realtors, might use Multisite to allow each of these professionals to set up an individual site under the brand of the main site.
SOME BENEFITS OF MULTISITE
ADMINISTRATION
As Multisite enables you to install many websites up, from only one WordPress install, managing these websites becomes instantly accessible and useful. Then, you will only have one principal dashboard with which to execute. You'll only need to manage plugin updates once, from your central dashboard, and it will change across all websites over your system.
AGGREGATING CONTENT
You can just get posts from all websites on your system and can output them to another website. And this capacity will be especially helpful to those who want to regulate notifications or important news over members' websites.
SECURITY
With multisite, if you locate a problem in the plugin or theme of your website, you just fix it and it gets applied to all of your websites. You don't have to do it manually across each website.
Another benefit of the WordPress Multisite is that you can manage and update your plugins more easily and keep the website code updated whenever updates get released.
UPDATES
Among the important benefits of operating an individual WordPress install across the larger portion of your online journals is that your just required to update your WordPress one time.
A WordPress Multisite is an incredibly powerful tool. If you're creating more than one site, for yourself, for a community, or for clients, it can save on disk space and make you more efficient.
There are lots of uses for WordPress Multisite: you can use it for your personal sites, to host client sites or community sites, for the sites in a business, or to run a WordPress.com-like system of blogs people create themselves. Taking time to get to grips with Multisite will be something that could reap significant rewards in the long run.