It's no secret that content writing for websites has evolved significantly over the last few years. In the old days of website SEO, you could rank a piece of content simply by using the proper keywords and repeating them as many times as possible throughout your text.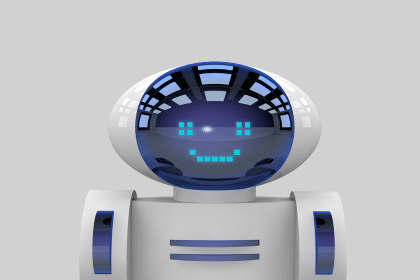 Those days, however, are long gone.
SEO writing has become considerably more refined and nuanced in recent years.
Not only must your content meet the requirements of search engine bots in terms of keywords and metadata, but also it must also appeal to human readers.
What Makes Great Content?
Addresses a Need
It's not a good piece of content if no one is interested in the topic you're writing about. You must choose an interesting topic for your readers and demonstrate that you are interested in their concerns and needs. The best-case scenario is to tailor your content to your target audience's language and cultural interests.
Is Memorable
Great content doesn't simply interest you for two minutes and then leave your thoughts forever. It should linger in your mind, making you more likely to return to it and promote it to friends or coworkers. You can make memorable content by answering the question "So what?" or by providing content that isn't just a carbon copy of what everyone else is saying.
Is Authentic and Informative
You need original, informative content. Don't try to deceive your audience. Human minds are not robots, and while they may miss repeated text here and there, your readers will eventually notice if your content isn't original. In addition, always make the extra effort to address even the smaller details within a topic.
What Are Humans Looking For?
Answers
Customers want answers to their questions, whether they're looking at how to start a new blog or ideas for a trip to Cancun. They've gone to Google or your website with a specific goal in mind and a particular need, and if they don't find what they are looking for, they will move to another website.
Content That Is Easy to Find and Easy to Read
Users look for answers in one of three ways:
They go straight to a trusted website and try to discover the information they need.
They use the website search.
They use search engines.
Whatever method is used, the content on your website must be easily accessible. Customers want you to make their life easier. Offering them a 2,000-word content piece with no paragraphs or subtitles isn't going to win them over.
SEO Basics
Search engines don't just guess when it comes to mapping search queries and organic results. Search engine bots now have a better understanding of what the user is looking for when they use a specific word or phrase. Furthermore, different content pieces may rank well for different search queries since search engines favor those that are closest to the user intent.
In addition, bots are used by search engines to find new pages. So, your content piece will not appear in the organic results if it is not linked from any place on your website or if it is restricted in some way. Bots, like regular users, don't have infinite patience when it comes to discovering and "understanding" new content pieces.
Do You Write for Bots or Humans?
You must blend the needs of bots and humans in your content strategy to make it work.
If search engines can figure out what customers want, you should be able to figure it out as well and make sure you're giving them the proper information. However, because you don't have algorithms as a content creator, you have to rely on your judgment and intuition.
How To Write for Bots and HumansUnderstand SEO
SEO is a method of optimizing your content for search engines to rank higher than other sites targeting the same search terms.
Every blog post is written with one objective in mind: to sell by educating. While a web page's authority (as measured by the number of links pointing to it) is significant, relevancy and quality are more important ranking factors.
Copywriters must develop material that is beneficial to the user. An SEO copywriter is aware of what motivates users to take action. They understand the terms that pique the reader's interest. SEO copywriters also know how to use keywords and long-tail phrases naturally that puts your content to the top of the SERPs without interfering with the content's flow.
Use Keywords in Your Headline
The first step toward becoming visible to Google and humans is to include a keyword in your title. Choose keywords that you want to rank for and naturally weave them into your content. Don't make the keyword stick out like a sore thumb. It should be a perfect fit. It's critical to strike a balance between keywords and SEO techniques, as well as clarity and proper syntax.
Put the keyword near the start of the title if at all possible. Include a core keyword in each title on your website to improve the overall theme. There are a number of tools available to help you identify keywords and their usage. For example, Google Adwords Keyword Planner is a tool that can assist you in understanding keywords and search volume.
Make It Clear
Writing for both Google and humans requires a balance of objectivity and subjectivity. Never dismiss your own writing style for the sake of a robot. Personalizing and distinguishing your content by writing in a conversational tone with an active voice, depending on your audience, is usually a great practice. And, always make sure your message is clear and understandable.
Focus on User Intent
Google's search engine algorithms are constantly being tweaked in order to provide consumers with relevant results. Therefore, concentrate your writing on the user's intent.
Put yourself in your consumers' shoes and see how they search and what phrases they use to make sure your content is optimized for both machines and people. You can accomplish this by looking for trends in forum and community conversations, or by starting your content creation project with keyword research.
Meta tags indicate to people and Google that your content is of high quality. Many writers, though, overlook it. They either leave it blank, don't use relevant keywords, or make it boring.
On search results, the meta title tag appears. Meta descriptions are short passages of text that give your audience a taste of your content. You must make it visible and interesting to the readers. It only allows for a certain number of characters, so choose your words carefully.
Takeaway
Create content for humans who use search engines. Both search engines and users are looking for useful and relevant content in response to a certain search query. Write the best piece that focuses on a single term and responds to a single question. If it's good enough for people, it's good enough for the bots.