Is the data in your CRM just sitting in those fields looking uninspired and not reaching its potential? Is it set up in a proactive way that helps each of your departments make informed decisions? If not, then it's just a place for storing data and it's certainly not earning its keep. In a time when data is expected to routinely drive decisions, your CRM should be intuitive in helping you make the most of the information that you are collecting—before, during, and after a transaction. Salesforce sees data not just as letters and numbers, but as multidimensional pieces of knowledge that bring enormous value to your organization. Whether you need a CRM for a nonprofit, for-profit, or something in between, Salesforce brings your data to life to drive smart decision-making.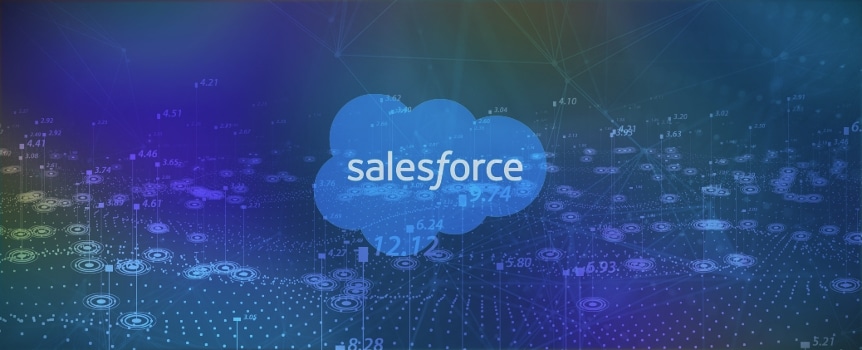 NONPROFITS
Nonprofit organizations have a lot of information to collect and a tight rope to walk which makes data analysis a top priority. Salesforce takes a 360-degree approach and provides a solution that helps organizations learn about their supporters and connect with them on many levels for the purpose of increasing donations, expanding memberships, and winning grants. Salesforce can provide valuable short- and long-term data such as donation trends, campaign metrics, and social mentions/shares—all of which drive decisions across the organization. Salesforce also streamlines the grant prospecting and grant management process so that your staff can stay on top of opportunities and monitor the budget down to the cent. Does your organization have volunteers? Salesforce has tools to assist with recruiting, outreach, and schedules so that your volunteer plan stays on track.
RETAIL AND FINANCIAL SECTORS
In addition to helping the nonprofit sector, Salesforce helps retail and financial companies, in particular, collect and utilize data that allows for focused prospecting and enhanced communication during and after a transaction. In addition to connecting to customers, it's important to learn about their preferences so that you can personalize your marketing efforts and get to the heart of who they are and what they need. Salesforce knows that even the smallest bit of customer data can inform decisions about personalizing communications and marketing to customers through email and social media and within that information, finding themes and trends in market segments. There is a lot of competition among financial institutions and retailers, so Salesforce keeps tabs on industry trends so that the tools you're using enable you to make decisions about who to market to with which products and at which times.
HEALTHCARE/INSURANCE/LIFE SCIENCES
Healthcare data that is collected and analyzed correctly results in informed providers and better outcomes. Salesforce's features have been created to fit nicely into the healthcare community as it is set up to help insurance companies, healthcare systems, and individual providers keep track of each important piece of data. Providers and patients will benefit from Salesforce's proactive monitoring, inventory control, and post-care set ups. Salesforce also helps at the foundational level of healthcare by assisting life sciences companies manage and make decisions not only about their research, but also about their finances, personnel, and general operations.
Salesforce has experience with companies both large and small in industries across the spectrum. This means they understand that data drives critical decisions and has a far-reaching impact on how business is conducted all over the world. The data that you collect in your CRM should be an active piece of your business strategy; it shouldn't just take up space on your server. And, the analysis that comes from that data needs to inform decisions for each department in your organization. Don't let your data be like that employee who you see occasionally, but don't really know what they do. Make it work for you with Salesforce.