A push notification is a message that pops up on a mobile device. App publishers can send them at any time; users don't have to be in the app or using their devices to receive them.
A busy executive probably has an assistant or two who keeps them up on industry news, trends, etc. Well, your customers are busy too, and they are seeking the same sort of service.
Push notifications are on the rise for just this reason. Rather than searching for and consuming content on your website, the trend is to be alerted for updates and news to be pushed to the customer.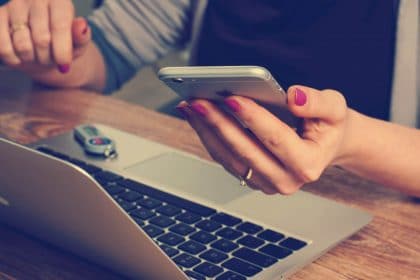 We treat our cell phones and tablets as portable workstations, and we want our assistants to come with us. Having a phone that's a digital assistant and always reminding us, prompting us, alerting us is where a lot of your customers want to be.
You can be the source that provides solutions to their problems throughout the week.
Push notifications are commonly used to provide:
Sports scores
Traffic
Weather alerts
Flight information
Breaking news
What's trending
Stock movement
Sales
Reminders
Rewards
For app publishers, push notifications are a way to speak directly to a user. They don't get caught in spam filters or forgotten in an inbox
They can also remind users to use an app, regardless of if it's open.
Businesses across categories are increasingly relying on web push notifications as a solution to build and engage their audience.
The primary reason for this adoption is also because of lower performance of email, SMS, and display ads.
Web push notifications are meant to facilitate a timely flow of information. To subscribe or opt-in to these notifications, users are not expected to download and install an application. Users can simply subscribe to these notifications by clicking on the "Allow" button on the permission prompt.
Not only are you providing a valuable service, but also you are engaging your customer directly and, provided your content is welcome and helpful, deepening your relationship with them.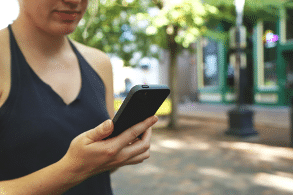 The best way to make sure that app users don't opt-out of your push notifications is by being selective. Sending too many is the fastest way to get turned off.
That's a problem because once a user opts-out of a push notification it's not going to be easy to get them to opt-in again, since you just lost your best contact method.
A third of app users will stop using an app completely if they get between six and ten push notifications in a week.
So just make sure that you're being selective whenever you're thinking about using a push notification. Stick with ones that add value to the user.
ENHANCE THE USER EXPERIENCE
Rather than just using push notifications as a marketing tactic, you can also send push notifications to improve the user experience.
Uber uses push notifications to make things easier for people using their app. Uber rates are based on supply and demand. So, if a user opened the app to request a ride, but saw high prices, they may wait to order a ride. Uber sends a notification to help their users get the lowest rate possible, which adds value to the message.
After a ride is requested, Uber continues to send push notifications that benefit the user. For example, let's say that someone's ride is 15 minutes away. Uber sends another push notification when the driver is arriving. These notifications also show the car license plate number, so it's easy to spot.
INCREASE ENGAGEMENT, ACQUISITION, AND RETENTION
Compared to other forms of marketing, push notifications have much higher open rates.
Since push notifications don't happen as frequently, app users are more likely to be interested. This is especially true if you send ones that are timely and add value.
The right push notifications can increase engagement. Customers who are highly engaged will keep using your app and support your brand. As a result, you'll make more money.
You should also consider those people who have your app but haven't spent any money yet.
Turn these people into customers by sending them a quality push notification. Promotional codes and discounts off of their first purchase might be enough to do the trick.
Don't just send the same message to everyone who has your app. You've got to make sure that each notification speaks to your audience.
Messages with personalized content have significantly higher open rates than non-personalized content.
It's definitely better to use push notifications as opposed to text messages to contact your customers. Just make sure you don't send them too often or else users will opt-out of receiving them.
Send push notifications based on the user's location to enhance their experience and add value.
In a world that values information and speed, push notifications are highly desired and will enhance your relationship with your customer and improve their responses.