Before we learned how to read and write, we started talking. And even before started talking, we instinctually knew how to hear and see. So, from a solely scientific perspective, it makes sense why we find visual content to be so engaging.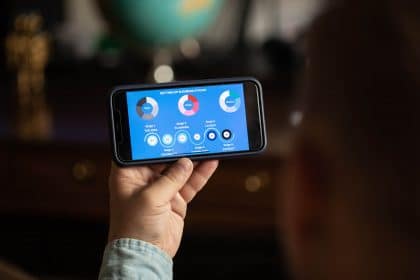 Infographics have exploded over recent years, especially on social platforms where people are more focused on scrolling and scanning rather than reading heavy content. They are the perfect medium to deliver important details in a visually pleasing, easy-to-digest manner.
Why Do We Use Infographics?
Infographics can be helpful for your nonprofit anytime you want to:
– Provide an overview of a topic
– Explain a complex process
– Show research findings and data
– Summarize long content
– Raise awareness about your issue or cause
– Compare and contrast opinions
– Use humor to convey and more serious message
Infographics are so effective for driving likes, comments, shares, and even donations; here are some of the best benefits explained a little more.
1. Turn Complex Topics into Easily Understood Visuals
It's not typical for someone to read thousands of words online. Instead, people are often skimming bits of information while multitasking or distracted by other things. Infographics allow you to communicate more complex concepts or data points in an accessible and comprehendible format. The ability for people to take in such valuable information with just a quick glance or skim is super powerful.
2. Infographics Serve as Natural Headlines
Infographics allow you to break up bigger text blocks that will catch your reader's eye better. So, infographics can actually serve as a natural headline, thesis statement, or summary of longer, denser content. If your reader is short on time, which most people are these days, they can grasp the headline via the infographic and decide if they are going to come back later and dive deeper into the details.
This might sound a little counterintuitive—why spend time writing long content and give them an easy out? Well, many readers will just skip reading your long pieces of content altogether, but infographics can draw them in and rely on their ability to remember images and graphs.
3. Infographics Are Easy to Share
Now more than ever, people are staying connected and sharing more and more content. Whether it's on social media, your website, or wherever else, infographics are one of the easiest content formats to share. For example, it's pretty tough/not very effective to share links on Instagram, but infographics are perfect!
Having content that is easy to share expands your nonprofit's potential reach online. Your followers and community can share valuable information with each of their networks and spread awareness surrounding your organization and its mission. In addition, any content that is easy to share and visibly appealing has a greater possibility of going viral—which means more publicity and visibility for your nonprofit.
4. SEO Boost
Infographics that communicate valuable information can actually increase unique traffic to your website and give it a little boost. For your nonprofit organization, more traffic and more engagement with your website is always a good thing!
Also, more people are using their smartphones to browse the internet, and infographics are great for communicating information in a mobile-friendly format.
When Should You Use Infographics?
– To help donors visualize large or confusing data points
– To demonstrate where the donors' money is going
– To show timelines and tell stories
– To show maps
Where Should You Use Infographics?
– Social Media: Probably the most effective platform for infographics is social media. People can quickly scan and share a fun, engaging visual.
– Email: Sending out an email with your infographic and then some supporting information can be super effective.
– Website and Blog: An infographic on your website or blog should be posted on a landing page so that the infographic has a URL that people can share. Also, include HTML sharing and embedding data if you want to encourage others to promote the infographic.
– White Papers: Include your infographic on a white paper, brochure, or case study to support all the points you made in the document.
At New Target, we strategize and design effective infographics for our clients. Based on our experiences with creating infographics for different types of organizations, here are some tips on creating the most influential infographic for your nonprofit.
– Stay on brand. Your nonprofit's logo and color should be worked into the infographic to increase your brand's recognition and awareness.
– Stick to one topic. All the data should be relevant and fall under the same general category
– Don't over-design. You want your graphics to catch the eye of a user, but don't sacrifice information and don't make it too overwhelming.
As you can see, infographics provide your nonprofit organization with a great opportunity to influence supporters and drive donations. However, creating the perfect infographic can be challenging. We understand; that's why we are here to help by designing and strategizing an infographic for your organization that you will certainly see results from. Contact us today!