When it comes to paying with plastic, nonprofits used to use a conventional business card or a debit card. Both options involve the use of a personal guarantor who undertakes financial liability for a single person. However, nonprofits have a different business strategy than for-profit businesses; they aren't accountable to all stakeholders and aren't set up to make a profit for the owner. As a result, many nonprofits are wary of applying for business credit cards that require one person to assume personal liability on behalf of the company.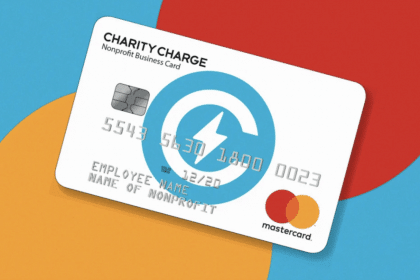 The Charity Charge Nonprofit Business Mastercard Solves This Issue.
Charity Charge teamed up with Commerce Bank and Mastercard to create their charitable credit card. The card has no annual fee, and nonprofits will automatically receive 1% cashback on all purchases. Eligible nonprofits can also take advantage of Charity Charge's partnership with Purchasing Point, a discount program designed to help nonprofits save money on common expenses.
The card's APR is 14.9 percent, which is lower than the industry average, as is the 1% foreign transaction fee for transactions in USD and the 2% cost for transactions in other currencies.
As a nonprofit, we know that you value financial transparency above anything else, which makes expense reporting and online card controls extremely valuable. Setting up expense reporting based on the nonprofit's classes and codes is one service Charity Charge offers. In addition, employee cards are free of charge, and account holders can set spending limits and turn them on and off online as needed.
After finding that nonprofits didn't have any credit choices tailored to their needs, Stephen Garten, the founder, and CEO of Charity Charge, came up with the idea for the Charity Charge Mastercard. Charity Charge's consumer card, which allows cardholders to automatically contribute their cashback rewards to a charity of their choice, received numerous inquiries regarding a product developed specifically for nonprofit organizations.
Is Your Nonprofit Eligible?
The Charity Charge Mastercard is available to all shapes and sizes of 501(c)(3), (4), and (6) charity organizations. Garten says his clients span from local Austin nonprofits to global organizations like Global Impact that help people worldwide.
A nonprofit must provide two years of financial documents as well as a credit limit request when applying for the card. Charity Charge will either approve the proposed credit limit or provide alternatives based on those financial statements. One of the factors that sets apart Charity Charge is there is no personal guarantor requirement.
Start your application today on the charity charge website.