Don't let your marketing fall by the wayside just because the rest of the world is on pause.
Adapt to this new pandemic society and learn how to maneuver around its ups and downs. Content marketing is a long-term game, so don't get too stuck in the right here and now.
An old saying in sales is that "people buy from people they like." When our neighbor Susie comes around selling Girl Scout cookies, we buy several boxes. When another girl we don't know comes by, we buy one.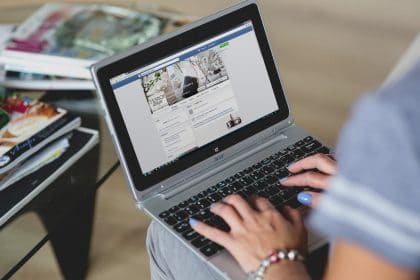 And with the choices that customers have today—the ability to purchase their goods and services from a worldwide menu—the connection we must make with them is more critical than ever.
The goal of your online content is to connect with your customers, to make them more informed, make them laugh perhaps, make them like your company a little more each time they interact with "you" online.
And so your content has to deliver a solid reflection about who your company is and what your products and services can do for your customers. Today, during a pandemic, tomorrow, and beyond.
HERE ARE SIX IDEAS WHY YOU SHOULD CONTINUE YOUR CONTENT MARKETING
1. PEOPLE ARE ON THEIR DIGITAL DEVICES A LOT
While cooped up in quarantine and working from home, millions have turned to digital devices for everything from news to entertainment. You've got an audience of bored, technology-addicted customers at your fingertips. There's a huge opportunity to reach out and influence large groups of customers through your content right now. People are looking, and even if they don't purchase anything, they'll notice what you're publishing.
2. EMPATHY WILL RESONATE WITH YOUR CUSTOMERS
Understand how your audience is doing and what they care about so that you can connect on an authentic level. In doing this, you build a connection with your customers because they'll feel that you get them. If they believe in what you're doing, you'll get their support in spreading your message.
With many changes in the market, now is when empathy matters. Customers everywhere are feeling the stress. Find ways to be helpful via your content and amplify the voices of your customers and community.
3. IT'S IMPORTANT TO TAKE A POSITION
The absence of commentary on COVID could lead people to think your brand is tone deaf or simply uncaring, and you certainly don't want that. Use content as a method of positioning your COVID-related messages.
There are many ways to take a position through your content.
Write a post about your charitable donations during the quarantine
Provide free value to your customers
Support healthcare workers and other essential employees
Discuss what your brand is doing to keep people safe
4. THE WORLD NEEDS CONTENT IN LIEU OF CANCELLED EVENTS
Amid the fear of attending and sponsoring large events, marketers are turning to content marketing delivered directly to subscribers online to stay engaged with their customers. Content marketing has evolved from being just blog posts and editorial strategies. It's a holistic approach that relies on a broad range of digital marketing tactics such as email, organic social media, SEO, and paid media to continue engagement with customers.
With the cancellation of in-person events, you need to extend your digital content marketing efforts to ensure consistent and timely communication with your customers.
5. CONTENT IS A LONG-TERM INVESTMENT
Rather than driving on sales-focused content, try to look toward to the future. Over the next few months, write content that can:
Improve brand awareness by showing your personality and beliefs
Inform potential buyers about the current status of your business and products
Build trust with customers through continuous communication and support
Boost leads by reaching out to customers through entertaining, informative pieces
People are no longer following brands solely for shopping purposes, they're following them to connect, and if you can harness that energy, you can substantially bump up your follower counts.
6. CONSISTENCY IS ALWAYS THE KEY
There were nearly 75 million blog posts published on WordPress sites in April 2020. Nearly two-thirds (62%) of companies with more than 5,000 employees publish content on a daily basis.
Consistency and regularity are two huge aspects of content success.
Although it might be tempting to take a break from religiously posting while everyone is quarantined, such a disruption could hinder some of the success you've already garnered.
Additionally, Google is always on the lookout for fresh content. All of your content has a shelf life, and if the search engine doesn't consistently pick up on new content, your SEO results could suffer.
Content marketing can become an effective way for you to remain in touch with your customers and increase pipeline generation during the coronavirus pandemic. With the ever-changing digital landscape, communicating and engaging with your audience can remain undisrupted, no matter what the situation is.
Ensure that your customers are aware that you are still available and interested in their business throughout 2021.