CoSchedule is an all-in-one marketing calendar that helps you plan, promote, and execute your entire marketing strategy. The platform also allows you to collaborate with others on your team, monitor social media engagement metrics, and much, much more.
With the rise of digital marketing and social media platforms like Facebook, Twitter, Instagram, and Pinterest – not to mention a growing number of other online tools and resources – keeping track of your business's online presence can be a difficult task for your team. Many companies find themselves inundated with spreadsheets or various other pieces of software just trying to keep track of everything they need to do.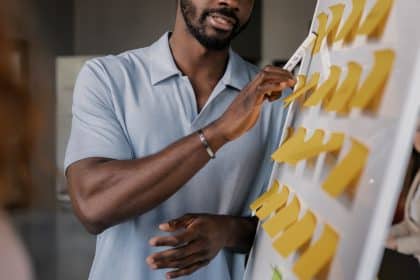 Organize with CoSchedule
Working with CoSchedule is a great way to manage your business's marketing needs. With so many great features, you can seamlessly plan and execute everything from blog posts to social media campaigns in one easy-to-use platform.
CoSchedule is a content marketing tool that helps you organize your projects, collaborate with your team, and stay on top of social media. It offers several different tools to help you achieve all of these things, including:
A task management system
With CoSchedule's built-in task manager, you can easily see what tasks are assigned to each member of your team, add new tasks as needed, edit existing tasks to change deadlines or other details, and mark a task as complete when it's finished. Plus, any changes made in the task manager will automatically be reflected across all connected calendar features (such as the editorial calendar), so everyone always has access to the latest information.
A calendar-based editorial planning tool
CoSchedule's built-in calendar makes it easy to schedule and manage your content marketing projects. You can easily drag and drop different tasks onto your calendar, use color coding to distinguish between different types of tasks (such as blog posts, social media updates, or email newsletters), and keep track of how content is performing by seeing how many social shares it has accumulated. Plus, the calendar is completely integrated with the task management system, so you always have access to the most up-to-date information about what needs to be done when and who's responsible for each task.
A social media publishing tool
CoSchedule also lets you easily publish all of your social media updates from one convenient location. You can easily schedule posts to be shared on all of your different social accounts and view an overview of how each post performed after it's been published. And thanks to being fully integrated with the rest of the CoSchedule platform, you can easily switch between tasks and calendar views as needed – for example, if you want to see a list of upcoming blog posts that need sharing, simply switch over to the editorial calendar view in CoSchedule, then click through to view a list of scheduled social media updates for those blog posts. And with its built-in analytics reporting, you can closely monitor and measure the ROI of your content marketing campaigns to see exactly how well they're performing.
In addition to these core features, CoSchedule also offers additional tools such as an A/B testing functionality for your email newsletters and built-in image editors to help you create visually appealing social media updates. And with CoSchedule's WordPress plugin, you can even add their features directly into your existing website or blog.
Whether you are trying to manage a large team of content creators, or just looking for some tools to help you stay organized and keep everything running smoothly, CoSchedule is an excellent choice for anyone who wants to take their content marketing efforts to the next level. Check it out.