"Augmented Reality" (AR) is quickly changing the face of ecommerce. This new technology takes the most severe pain points of shopping online and transforms them into attractive new selling points.
AR includes a combination of real and virtual worlds, real-time interaction, and accurate 3D registration of virtual and real objects.
From interactive dressing rooms to online sales agents, AR is truly the future of online shopping.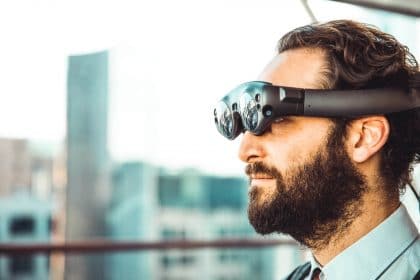 What Is Augmented Reality?
Augmented reality uses technology to impose images, sounds, text, and other forms of information on the world we interact with daily.
Pokémon GO is an example of a mobile app that uses augmented reality. When you play the game to catch one of the elusive Pokémon creatures, your phone camera captures your current surroundings. The app superimposes an animated figure of the Pokémon you're trying to catch on top of your current surroundings.
When you look through your phone screen, it kind of looks like there's a Pokémon in the room with you. Which is great, unless you are terrified of Pokémon. But that's for another article.
Use of AR in Ecommerce
Even if we could freely shop brick-and-mortar stores in these days of Covid, many of us prefer to shop in the comfort of our private jet or on the back of our camel. And with AR, we can achieve a user experience that is even greater than an in-person one when it comes to blending the virtual with the real world.
You can use AR to visualize your products onto your customers' surroundings.
If they want to see how your lamp would look on their desk or how a new couch color would match their living room walls, having AR capabilities on your website could push them to make the right purchasing decision.
If you sell clothes, makeup, jewelry, or any other item that customers would want to see on themselves, you can launch an AR-powered application so customers can try on your products before visiting a store or making a purchase.
A customer would normally want to try on eye glasses in-person because they need to see exactly how the glasses will look on their face. To meet that need, many online eye glasses websites, like eyebuydirect.com, allow you to upload a picture of yourself and then choose different frames via AR so that you can see what they will look like without having to leave your computer screen.
Bloomingdale's uses virtual dressing rooms that allow customers to see themselves in clothes without trying them on.
Neiman Marcus offers consumers the ability to see their outfits in a 360-degree view with their "memory mirror".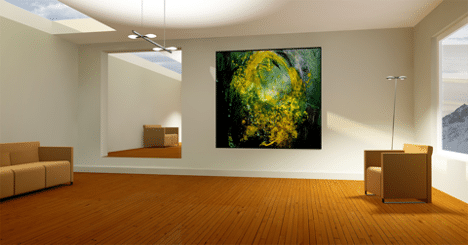 L'Oreal has an app that allows consumers to see how the makeup will look on them.
IKEA offers an app that allows consumers to view their products in their home prior to purchasing anything. The Ikea Place app contains a catalogue of over 2,000 products—nearly the company's full collection of sofas, armchairs, coffee tables, and storage units that you can place anywhere in a room with your phone.
The app made it possible to have 3D and true-to-scale models of furniture in the customer's living space. IKEA realized that their customers are not shopping in stores as often or making direct purchases anymore.
The longer people spend on your site interacting with your AR technology, the more likely you are to make a sale.