We live in a time when digital content is constantly being created and made available. We are spending more and more time online every day, whether it is from our mobile phones or quietly absorbing a few social media updates on our computers. People are increasingly using social media and the internet to shop, invest in businesses, watch the news, and communicate with friends and family. Every day, we are estimated to spend more than 3.3 hours online, killing time, buying goods, and reading anything that comes across our timelines.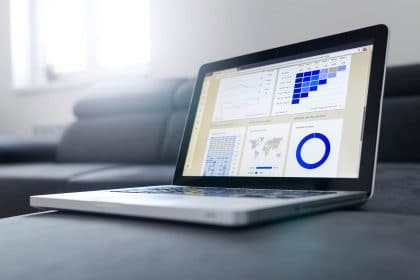 That is why digital marketing has grown to be such a huge industry. In fact, in the United States, digital ad spending surpassed traditional ad spending for the first time in 2019. However, just like any other kind of marketing, you must measure the data available from your present and future campaigns to improve your digital marketing's performance, reach, interaction rates, and, most importantly, return on investment.
So, today we will dive into why digital reporting is so important and some of the most prominent tools/features that are being used today.
WHAT IS DIGITAL MARKETING REPORTING?
At its most basic level, marketing reporting is the activity of assessing progress, demonstrating value, and determining actionable strategies to improve marketing performance. The purpose is to use the available data and analytics to help accomplish future marketing objectives, such as boosting revenue, expanding service footprints, and growing the online audience.
A digital marketing report is focused on the same things but is entirely dependent on online tools and software such as Google Ads.
DATA VISUALIZATION
Data visualization is crucial in any industry that can benefit from data collecting and analysis. Still, it is particularly important in digital marketing and reporting to guarantee that your marketing expenditures are spent wisely.
Data collection is merely one aspect of the process. What good are data points if you don't do anything with them? It's basically the same as creating a great digital strategy and then putting it on the shelf to collect dust.
Digital marketing solutions like Google Analytics collect a pile of valuable data right out of the box. The amount of data grows steadily as you integrate your CRM or add custom events utilizing tools like Google Tag Manager.
Data visualization is vital for a variety of reasons, but most significantly, it turns all of your raw data into something usable and actionable. After all, what use is data if you're not using it to better your campaigns or spot opportunities?
Asking questions about your data is the most effective approach to make it actionable. And, you must picture the answers to those questions to receive them quickly and effectively.
Here are a few questions you can answer when it comes to digital reporting:
Is my website's traffic increasing or decreasing?
What are the most effective landing pages for me in terms of conversion rate?
What are the most popular directories on our website?
Are users who engage with our interactive material more likely to convert?
Do we rank for more keywords this year than we did last year?
Gone are the days of wasting your time searching through raw data in Excel files to get these answers month after month.
Visualization is a much better technique to get the answers, and the best part is that you only have to do it once; each month, you can go back to your reporting dashboard and assess.
ARTIFICIAL INTELLIGENCE
Companies are increasingly hiring data scientists and programmers to work in their marketing departments. That's because their abilities will soon form the foundation of the majority of marketing campaigns.
The internet is like a massive behavioral science lab, but there are so many data sets that humans will never be able to examine them all. That's where artificial intelligence (AI) comes in.
AI can provide organizations with deep insights into their customers through machine learning and large data analysis. As a result, businesses will be able to not only hyper-personalized interactions but also probably be able to forecast future customer behavior based on the data collected.
Machine learning, cognitive computing, and natural language tools are all examples of artificial intelligence that will play a significant role in the future of reporting. By learning what users want, several of these technologies will improve the user experience. Others will take over some of the grunt work in reporting. Reports will be written––at least the early––drafts without the involvement of humans.
Intelligent reporting will also become more prescriptive. Predictive analytics and algorithms, which are redefining the future of reporting, will also improve the quality and value of reports.
INTERACTIVE FEATURES
Instead of having static data on paper, people will use tablets and phones to navigate through data at their own pace in any way.
Reporting tools themselves have and will become even more interactive, too. If someone needs the latest information on a KPI for their branch in Ohio, they can get it themselves by asking a personal digital assistant. Or, if someone wants to see customer churn for the past month, they can get those insights with just a couple of clicks.
Chatbots that query databases to provide on-demand information are the pinnacle of these self-service experiences.
Most of the infrastructure in place for traditional reporting has and will continue to become obsolete while all of this is going on. There will be no more photocopying or binders. Instead, users will have their own interactive personal dashboards with access to any report they need almost instantly.
REAL-TIME REPORTING AND AUTOMATION
Real-time reporting is a business intelligence feature that allows users to assess their performance at any time and get the most up-to-date information possible. Simply said, it is the most convenient approach for businesses to evaluate their performance right now.
The Real-Time reporting part of Google Analytics allows you to track website activity in real-time, giving you insights into how people react to your marketing efforts and infrastructure.
This function is ideal for evaluating marketing campaigns with a time component, such as a Twitter promotional campaign. You can also use it to see how your audience reacts to a new piece of content published on your blog or an email campaign. Furthermore, real-time reports aren't just for marketers––they can be used by a variety of departments, from IT to customer care and PR, as well as developers seeking in-app data.
Now on to automation. Because data utilized in reporting is no longer manually prepared for analysis, automation helps simplify and streamline data administration. All that work is done by software. And it will almost always happen automatically as transactions take place, allowing analysts to focus on what is concealed––or buried––in the data. Furthermore, very minimal time will be required for reconciliation. All business functions operate from the same dependable starting point by providing the entire organization with a single, cloud-based data source.
BENEFITS OF DIGITAL REPORTING
Lower cost
As reporting continues to transition, more digital companies will see massive, sustainable savings. Companies will be delivering reports faster and more efficiently while simultaneously reducing human labor.
More insights; fewer manual tasks
The potential for increased value creation from improved reporting is even greater. Reports are designed to aid in the discovery of new information for the company. It can't happen when individuals are buried in spreadsheet farming, reconciling data between systems, or putting together big binders.
Improved decision making
With faster and more in-depth insights and reports, businesses will be able to make more timely, informed decisions.
Digital reporting is not just the future, but it is also now. As a business, you must understand the importance of digital reporting and all the different features you can utilize to maximize its benefits.