Cybersecurity is the science of protecting your systems and sensitive information from digital attacks, both from internal and external agents.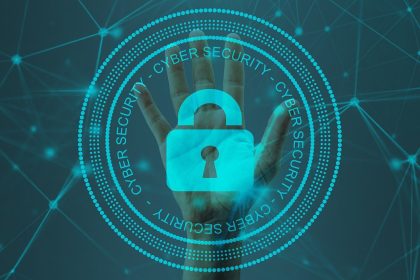 Cybersecurity is comprised of the offensive and defensive measures that are put in place to eliminate threats against networked systems and applications.
The Cost of a Data Breach
The average cost of a data breach of personally identifiable information is $4 million. These costs include discovering and responding to the breach, downtime, lost revenue, and the reputational damage to a business and its brand. Such actions also can lead to fines and legal action.
There is always a price associated with maintaining security. It's far better to pay these costs up front with preventative measures rather than later when something unpleasant happens.
Assess the Risks
Assessing the risks to your organization's information and systems is a good first step. This process should involve as many people as possible and be supported by top management. Less obvious but no less critical is understanding the threats (intentional or not) arising from of the use of contractors, part-time employees and support staff in addition to full-time employees. Everyone in the company has the potential to be the "open door" through which intruders enter. With that mentality, everyone should be made a part of the security plan, no matter how small their role.
Where are we vulnerable? At this point, it is not costly to be thorough in determining any possible areas where your company is vulnerable. The list of weak spots can then be weighted by how dire the consequences, the likelihood of anything occurring, and any costs that will arise to secure that area.
A Cybersecurity Plan
A plan is essentially a document that shows all the defenses, countermeasures, and strategies implemented to keep your data safe. Like any other project planning document, cybersecurity plans are flexible; you can make changes anytime throughout the process.
The plan needs to cover each element of cybersecurity. To have an effective plan, follow these seven fundamentals.
1) Understand Your Threats
An important part of developing a good plan is knowing what exactly you're defending against. Make sure you know what types of cyber attacks are happening globally so you can be aware of the cybersecurity threats you might face. Threats are typically categorized by their motives, modes of attack, and impact.
2) Prioritize Your Measures
Knowing what measures are available to you is crucial in developing an effective plan since it'll help prioritize which measures are most important for your business.
To determine which measures are most important for you, consider these four main categories:
Availability (keeping data accessible)
Integrity (keeping data accurate)
Confidentiality (keeping data private)
Accountability (keeping data secure)
A hosting plan from a security-conscious firm will go a long way toward keeping your data safe.
3) Develop a Detailed Action Plan
Now that you know your threats, can prioritize measures, and understand the measures available to you, the next step is developing an action plan. The action plan should include all of your defenses – both long-term strategies to prevent breaches and short-term tactics to respond to cyber attacks.
When creating your plan, keep in mind that there are four main steps involved in a "Defense in Depth" strategy:
Prevent – which means detecting risks before they cause harm.
Detect – it's time for action when risk has been detected.
Respond – stakeholders need to work together during response operations.
Recover – success comes from understanding how to make sure the breach doesn't happen again.
4) Integrate Your Cybersecurity Measurements
When choosing cybersecurity measures, be sure that you integrate them into your existing environment. If your organization already has certain measures in place, take a look at what's working and what isn't so you can build on the good measures and improve the ones that aren't as effective.
5) Combine Ongoing Training and Regular Updates
Your plan should include ongoing training and updating of stakeholders throughout your entire business; this way they know how any security measures might affect their daily tasks and responsibilities. It's also important to train other employees who may join or leave your team during the time period covered by the cybersecurity plan (e.g., new hires or interns, seasonal help).
6) Monitor Your Cybersecurity Plan
After you've developed your plan and put measures in place, it's important to monitor these elements on an ongoing basis. This means looking for new threats (e.g., tools that are available), evaluating the measures you currently have in place, and testing any additional measures that might be helpful for your organization.
You should also review your plan at least every six months regardless of whether there are any significant changes to your staff, processes, or technology systems since the last time you reviewed it.
Remember: if you think of cybersecurity as a project planning document rather than something static, then adjusting your cybersecurity plan becomes easier. Your cybersecurity needs change with your business.
7) Invest in Cybersecurity
And when you're ready to invest the appropriate funds in cybersecurity measures, choose cybersecurity solutions that are appropriate for your business magnitude. Sometimes it's worth investing more money in cybersecurity so there's less of a chance you'll have to deal with the consequences if an attack happens.
Every cybersecurity plan should work toward minimizing negative consequences, so spending more up front could be better than suffering major disruptions later down the road because of a cybersecurity breach.