Over the years, designers have become increasingly good at crafting beautiful interfaces and seamless interactions. Designers also know how to encourage action to meet a project's goal and drive business metrics. Designers have the power to make anything work. But sometimes, this could hurt a user's experience. Let's get into what design KPIs are and how they help UX.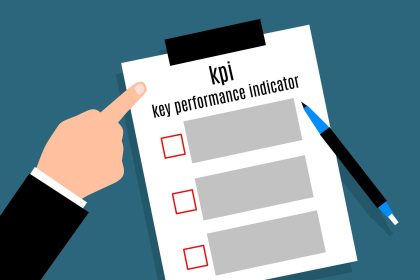 Hidden Costs
For example, what if there were two buttons, one with a backward-facing arrow in gray reading "Add to basket without insurance," and another button, green with a forward-facing arrow reading "Add to basket with insurance." Since customers will be more drawn to the green forward button, this design will, of course, drive business KPIs, increasing the spending per customer. However, this button will also generate many wrong purchases, leading to complaints, returns, and an influx of customer support inquiries.
Most organizations focus on a couple of select business metrics, most of the time leads and conversions. They don't, however, have a holistic overview of key metrics that have an impact on the entire business. There are actually a number of hidden costs like this one that lurks in the shadow of popular business KPIs. This results in short-term improvements with often expensive long-term implications.
A healthy mix includes KPIs beyond Google Analytics. While those are always important, it is important to consider things like time to first purchase, lifetime value, cost of support, sales, customer acquisition, etc. This is where design KPIs also come into play.
Design KPIs
It may seem difficult to speak objectively about a design. Although it may appear entirely subjective because of personal opinions and experiences of every design process, design solves problems, so there has to be a way to measure how well a problem is solved.
Design KPIs can be established and tracked just like business or performance KPIs. Design KPIs are essentially key attributes that capture a user's experience for top tasks users frequently perform.
Deciding on attributes important for a good UX and tracking them over time is the best approach and is super similar to how other metrics are tracked.
Metrics can't exist in isolation; they have to be connected with your unique business goals. Some metrics, for example, could be describing the accuracy of data or the quality of the leads you are getting. Organizations tend to focus on end goals alone, but discovering the key attributes that contribute to your end goals is equally as important. These are design KPIs.
Time per Task: Time per task determines how long it takes the user to complete a task. To get the average time per task score, you add the results of each respondent and divide by the number of respondents. The shorter time it takes for a customer to succeed, the better user experiences your product offers.
Pageviews: Pageview is a metric that shows the number of pages the user has viewed on your website over a certain time period. This shows whether users are interested in some content or have trouble finding certain information.
Task Success: This metric shows the percentage of customers who successfully completed a specific task. This is calculated by taking the number of completed tasks and dividing it by the total number of attempts.
Here are some other top design KPIs that deserve your attention:
Accuracy of user-submitted data
Ratio of content vs. navigation
Error frequency
Quality of leads
Time to first purchase
Time to publish
Conversion rate
Accessibility score
Every organization should have its own set of design KPIs. In order to establish them, it's important to understand the specific attributes that have an impact on business goals. Exploring the pain points and slowdowns of the organization is a good strategy for this.
Conclusion
It's worth mentioning that how design KPIs are defined should have a big impact on how work quality is measured. We should be geared toward creating high-quality content that is helpful for those consuming it rather than focusing solely on the number of produced pages or websites, bounce rates, or click rates.
Consider establishing design KPIs with business KPIs the next time you're working on a project to generate a more holistic and healthy mix of metrics that capture user experience and business goals. Both parties will benefit in the end with a long-term and effective plan that pleases users and corporate stakeholders.