The quality of a user's search experience can make or break their website experience. It's an essential aspect of navigation, especially on websites and mobile apps with a lot of content. However, it's an excellent example of how good web design can be invisible. While users expect search to work flawlessly, it usually goes unnoticed unless it fails.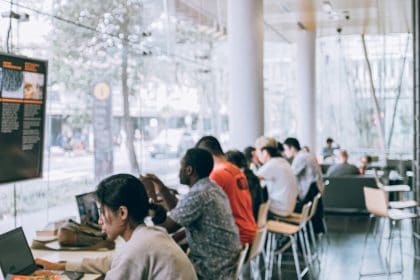 Search begins as soon as a user starts looking for something and ends exactly when they find it. Therefore, designers must quickly and painlessly guide consumers through each step of the process, taking into account the sort of content provided and the demands of the users.
Now let's look at what goes into designing a great search UI for your website that will provide a pleasurable experience for your users.
Ask Questions and Plan
As always, we suggest that you begin with a thorough and detailed planning process. You don't have to rush things in most circumstances, and thorough research and planning can save you a lot of time in the long run.
In this step, the most important task is to ask the right questions. What exactly is the issue? What problem are you trying to solve? If you don't know what problem you're trying to solve, you'll never know if the outcome will be beneficial to you and your users. As a result, enlist the help of your team and devote time to creating and executing your website search vision.
Looking for inspiration on other websites with a use case similar to yours can be helpful. But keep in mind that different businesses need different approaches. For example, an ecommerce search will not have the same features as those on a parenting blog. The same is true for UI and UX, which must be tailored to the broader context for various websites and use cases. Finally, don't make the mistake of assuming that what works for others will work for your website. Instead, gather ideas for new projects by finding inspiration and planning a site search that is tailored to your needs.
Evaluate Data and Wireframes
At its most basic level, website search is a program that accepts user input, compares it to your website's content, and produces appropriate search results for the provided query. Users can't see what's going on, but they can tell when things aren't working properly. You won't be able to give useful search results if some of your website's content can't be processed by the search tool. As a result, your visitors' perception of your website and brand may suffer.
As a result, verifying and optimizing the content and structure of your website is a must. Examine the various types of content you provide and the search functions users need to locate these pieces quickly and efficiently. Take the concepts you came up with during the planning process and see if you can make them a reality with your current setup.
Use Familiar Patterns
Instead of using the term "Search," several websites utilize a magnifying glass icon for their search. Other websites take a more traditional approach, offering visitors a submit button that includes copy. Both solutions are acceptable because the best option is determined by your company's goals, target audience, and website design.
An older audience, for example, would prefer the submit button option. Younger people, on the other hand, have no difficulty navigating modern approaches. Naturally, without analyzing your visitors' behavior, you can't say for sure what works for them. If you can't decide between the two, try implementing both and then running A/B testing to see which one works best.
Make Search Accesible
Your site search, and the rest of your site, must be planned and created with individuals with disabilities in mind. You may be required to follow specific accessibility standards depending on the country in which you operate.
Consider how screen readers and other assistive devices can help users use your search effectively. Don't forget to check the accessibility of your search – including on mobile devices!
Monitor Your Search
After you've made your new website search available to the public, it's time to see how it functions in the real world. You'll almost always find new aspects of your users' behavior and will need to make some changes to the search UI. Monitoring and optimizing your website search should ultimately become a habit.
Conclusion
There is no such thing as a "one-size-fits-all" solution. The entire search UI development process must be tailored to your specific use case, company, and users.
Ask the right questions, figure out what the ideal website search for your users looks like, and take as much time as you need to plan. It will then be much easier to create search wireframes, add necessary features, and design a Search UI that matches your website and its user's needs.
As always, though, New Target understands how difficult it can be to build the right search interface without the right expertise or tools. Contact us today, and our development team can help you build a search interface perfect for your users!