One of the main goals of a nonprofit organization is to raise funds for charitable giving for the mission they are working toward and are passionate about.
But it takes more than just having a website with a donation page. Users expect nonprofits to have a story, a motivation, and a reason why. And the way to tell those stories is through a seamless website experience that is designed to help drive donations.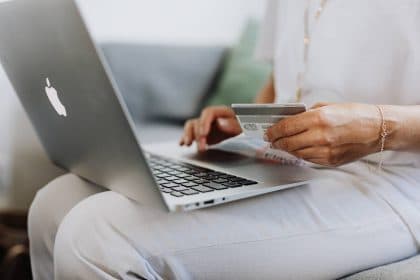 Think of your website as part of your fundraising strategy. It should provide users with a holistic view of your nonprofit from initial seed to a mission-driven organization making a difference in the world.
Believe it or not, a website's design can influence people more than you think from the color palette to the layouts to usability. With 54% of donors preferring to give online, your website matters more than you think. Let's take a look at some of the design practices that make the most impact when it comes to driving online donations
When a user visits your website, you want to make sure it's performing optimally on all devices, from initial website load throughout the entire user journey.
This means making sure your website is loading quickly and is also mobile-friendly for users who access the website from a mobile device.
Statistics from Nonprofit Source tell us that, "25% of donors complete their donation on mobile devices." That's a quarter of donors that you definitely don't want to miss out on, especially when you have donation goals to hit for the year.
While navigating the website, making sure content is easy to find is key while also having intuitive website navigation and call-to-action buttons throughout the website to encourage engagement. The pages on your website should all encourage or lead the user to the donation page.
Making sure information is easy to find and every page has a clear next step to take whether it's related content or a call-to-action like a donation button is important.
Your donation button should be in multiple places on your website and not just the homepage. This will allow your audience to reach the donation page no matter what part of the funnel they are currently in.
In order to get people to click on a call-to-action, you must have compelling copy that will inspire people to take that next step. This includes on-page copy and the text on your call-to-action button. Ideally, the button text should be short and sweet, but also compelling and should speak directly to the user.
Looking at the design of your actual donation page, it should mimic the rest of the website including your branded elements. While some pages on the website may have a more robust design, you'll want to keep your donation page fairly simple and free from any distractions as this is the end goal that you want users to take.
Additionally, try not to use a third-party fundraising software. You'll want to design your donation page within your own CMS, which should include the necessary solutions to include payment processing for donations.
Many times we see donations pages that open up in a new tab with a different domain. Sometimes these pages don't match the look and feel of the original website and can cause users to lose trust and leave without making a donation.
You'll also want to make sure you have secure payment processing as online payments can be very sketchy, and you want users to feel like their donations are safe and secure.
When designing the actual donation form, there are a few things to take into consideration. One of them being the number of fields you require a user to fill out. Less is more is the way to go in this case. Only include necessary fields for a simple donation process. The simpler the form is, the more likely a user will fill it out.
Another aspect is offering multiple pre-selected donation amounts. You can still provide a field for "other" amounts that the user may want to give, but with pre-selected options, it provides a very simple way for a user to click and proceed. Additionally, a user may end up giving more than they would if it was just an empty field to enter a donation amount.
On top of this, include an option for recurring monthly giving. If the user was truly touched by your story and develops a connection to your charity, they may be willing to choose a recurring gift, especially if it's their first experience donating on your website.
Lastly, provide additional ways to give. Some people would rather get something in return for their donation, so an option would be selling merchandise and donating those proceeds to your cause. While additional methods of giving aren't required, it's a way to try and maximize donations from donors who don't feel comfortable just giving money. There are others who would prefer to give time and having the option to do so can take charitable giving a step further.
We all know people love to share on social media from what they ate in the morning to the book they're reading before bed, so why not provide users with the option to share their contributions on social media as well?
Make sure to add your social icons on your donation page as well as some images created just for social media that people can download to post on their pages. This could be a fun way for users to share their support with friends and family while it also provides your charity with additional brand awareness.
Take it a step further and create social sharing links that auto-populate the posts for the user. This takes the work out of creating the post themselves, and people can share to their social networks directly from your website with just a couple of clicks.
According to Nonprofit Source, "55% of people who engage with nonprofits on social media end up taking some sort of action." These additional touchpoints can only help increase exposure and engagement and could potentially open the gates for a peer-to-peer donation campaign organically.
BE TRANSPARENT, TELL YOUR STORY, AND CREATE AN OPTIMAL ONLINE EXPERIENCE
At the end of the day, your story is what's going to help drive traffic to your website, but if you can't deliver once the visitors reach your site, you're going to lose out on potential donations. Half the battle is getting the user to your website and the other half is providing them with an excellent experience that is fast, informative, and easy to use.