Digital marketing covers a wide range of activities, all of which can be used to support your business goals. Here are some key aspects of digital marketing that you should consider: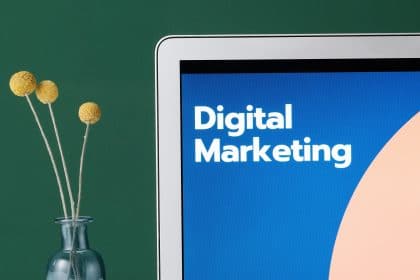 Key Aspects of Digital Marketing
1. Search engine optimization (SEO)
This is the process of improving the visibility and ranking of your website in search engine results pages (SERPs). A good SEO strategy can help you attract more visitors to your site, which can lead to increased sales and brand awareness.
There are many aspects of SEO that need to be considered in order to ensure that your website is optimized for search engines. These include on-page factors such as keyword research and title tags, as well as off-page SEO tactics like link building and social media engagement.
2. Pay-per-click (PPC) advertising
This is a form of online advertising where you pay for each click on your ad. PPC can be an effective way to drive traffic to your site and generate leads. PPC ads allow you to place your ad on popular search engines and websites, and only pay when someone clicks on your ad.
Before you launch a PPC campaign, it's important to know what you want to achieve. Are you looking to increase brand awareness? Drive traffic to your website? Generate leads or sales? Once you know your goals, you can create campaigns that are designed to achieve them.
3. Social media marketing
This involves promoting your brand or product on social media platforms, such as Facebook, Twitter, and LinkedIn. Social media marketing can help you build relationships with potential and current customers, and it can also be used to support other marketing activities, such as SEO and PPC.
4. Content marketing
This is a type of marketing that focuses on creating and distributing high-quality content to attract and retain customers. Content marketing can include blog posts, articles, infographics, videos, and more.
5. Email marketing
This is a way of staying in touch with your customers and prospects by sending them regular emails. Email marketing can be used to promote new products or services, share updates and offers, or simply stay in touch with your audience.
6. Mobile marketing
This involves reaching your customers and prospects on their mobile devices, such as smartphones and tablets. Mobile marketing can include SMS (text) messages, MMS (picture) messages, app-based push notifications, and more.
7. Online PR
This is the process of managing your online reputation and promoting positive coverage of your brand or product. Online PR can include activities such as responding to negative reviews, monitoring social media for mentions of your brand, and creating positive content about your business.
8. Affiliate marketing
This is a type of performance-based marketing where you pay affiliates for generating sales or leads for your business. Affiliate marketing can be an effective way to reach new customers, but it can also be risky if not managed properly.
9. Online advertising
This is a form of marketing that involves placing ads on websites or other online platforms. Online advertising can be an effective way to reach your target audience, but it can also be expensive if not managed correctly.
10. Measurement and analytics
This is the process of tracking, measuring, and analyzing data to help you understand your digital marketing performance. Measurement and analytics can help you track your progress, identify areas for improvement, and make better decisions about your digital marketing strategies.
Digital marketing is an important part of any business's marketing strategy. By understanding and utilizing the various aspects of digital marketing, you can create a successful online presence for your business.
It can be complicated to make these marketing strategies work in concert with one another. We can help.