A content calendar is simply a written schedule of when and where you plan to publish upcoming marketing content. It's useful when you have a good amount of content flowing out, and it is being produced and published by more than a few people.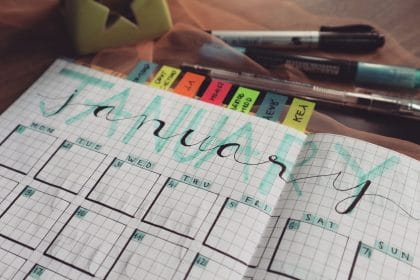 A content calendar ensures that all of your content-related tasks are actually happening. You might get off schedule but the task can't be forgotten if it's on the calendar.
A content calendar makes collaboration within your team easier and less frustrating (and that may include outside partners). Everyone is on the same page and it eliminates a flurry of emails back and forth.
A content calendar gives you — at a glance —an overview of all the planned activity upcoming. One key point is that it makes it almost impossible to accidentally publish content at the same time when spacing is more ideal for your strategy.
The principal goal of your calendar is to get your editorial pieces scheduled well ahead of time. For your team, that might be a month or just a few days. The idea is that it works for how your marketing schedule works.
Content marketing teams need a great platform because when you are creating content with a team, you might have 2 or 3 people touch a piece of content before it goes live. So, it's important that everyone can see the current status of each post.
Then your calendar needs to reflect the promotion schedule that will take place in order to promote your content. When does it go on Facebook? When does the podcast go live? Let's not have the email promotion blast occur on the same day as the newsletter blast.
With a social media calendar, your team can plan posts for weeks or months in advance, which frees up working hours to strategize for the future and to leave room for last minute updates or posts about breaking news in your industry.
You might also want to have a section for future content or possible substitute content. First, you don't want to forget it and secondly, it's beneficial to have these ideas in everyone's consciousness in case something comes up to delay your planned content and you need a quick substitute.
HOW TO CREATE YOUR CONTENT CALENDAR
List all of your content ideas and categorize them if necessary. You might have a dozen different types of content and so a different color on the calendar will be of great benefit.
Determine your publication frequency. Blogs daily? Social media posts hourly? E-book quarterly? Fill in the dates. Be optimistic, but realistic and know that you can always alter it.
Determine and schedule the steps if the content involves multiple people or is more complex like the development of a video. This is important if you're working with a team where you have different people responsible for different parts of a single piece of content.
WHAT SHOULD BE INCLUDED IN YOUR EDITORIAL CALENDAR?
Important dates such as business events, holidays, seasonal events
Themes you've agreed on that reinforce your brand
Posting frequency (daily, weekly, monthly, annually)
Your distribution channels (website, social media, email)
Content "owners," by assigning tasks or subtasks to each team member responsible for producing the content
Stages of production include:
In progress
In editing
On hold (A question or an issue came up)
Approved
With very specific timelines associated for each, you'll gain further transparency on upcoming material and clearer communication if delays are anticipated. If something needs to be replaced, you can see quickly what it will take to insert a replacement.
At the end of the day, the information contained in the editorial calendar should be those elements that help you and your team manage content in a more streamlined fashion.
HOW OFTEN SHOULD AN EDITORIAL CALENDAR BE UPDATED?
A strong editorial calendar at the start of the year will guide your content strategy, making sure everyone is aligned toward content goals. But it's important to also allow for some flexibility. You might want to insert gaps for breaking news or exciting updates. This calendar shouldn't be carved in stone; you need to assume that you'll be making lots of changes along the way.
Whenever your marketing team has a get together, standup, staff meeting, it's a good idea to pull up the editorial calendar each time and perform a quick review. This ensures that questions get answered, upcoming activities get your full attention, and the calendar stays fresh in the minds of your team.
Popular Calendars
Google Drive
Loomly
Trello
Sprout Social
Evernote
Hootsuite
The benefits of a content calendar are many. Not only can you see what's happening, eliminate overlap in projects and general confusion and frustration but also the flow of content will start to match your audience's interests.
Your staff will get more engaged with the process and will be empowered to try to fill up spots for future openings, being armed with the knowledge of how much content and what type would best fit there.