A microsite is a small group of pages with a unique address and links. It usually acts as a subdivision of a larger online entity.
A microsite can be its own unique domain (microsite.com), a sub-domain (microsite.domain.com) or a directory of an existing site (domain.com/microsite).
Typically, a microsite will feature in-depth content about a specific product, service, event, idea or thing.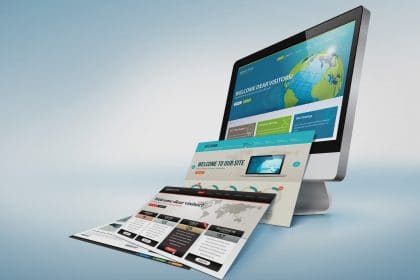 Essentially, microsites are tiny websites that will usually only serve one purpose.
The overarching goal is to centralize relevant content in one place where visitors can find what they're looking for fast and with ease. Microsites are also a way for your association to be a voice of authority in your industry, target content to specific audiences, and rise above the communications clutter with a clear message.
The other major reason that microsites can be a good digital investment is that user flows of microsites can be significantly simplified. Because microsites have a narrowed focus, only designed to attract and appeal to users who want those specific things.
This creates a much more positive experience for those users.
Types of Microsites
Publication-branded microsites
Many associations have print and digital publications that are highly regarded and serve as a trusted source for an audience broader than the membership at large. A microsite under your publication brand can help expand your readership online and introduce your association to a larger audience.
Topic-driven microsites
A microsite is beneficial when you need to increase awareness of a specific topic, whether it's a current issue strongly affecting your industry or an ongoing campaign or advocacy effort that will move it forward. The COVID-19 pandemic, for example, spurred many associations to create microsites dedicated to coronavirus updates.
Event-specific microsites
Your annual conference or trade show requires a wealth of logistical information that attendees need at their fingertips. That includes registration, travel and hotel information, education schedules and descriptions, and exhibitor and sponsor promotions, among many other details. Your attendees want and need that information in a single location that's easy to navigate.
Microsites connect businesses and people
Associations bring people together to help them collectively accomplish what they can't alone, and a microsite can be a useful tool for helping facilitate that connection. This could be an online buyers' guide microsite that connects companies looking to provide products or services, a career center that brings together employers and job seekers, or an online discussion forum that allows professionals to share lessons learned.
Marketing new product lines or brands
Microsites are a fantastic place to bring new products or brands to market.
This strategy allows companies to dedicate space for a new product in a way that would not be possible on the main site. What's more, it means that branding can be a little more flexible, establishing the product's brand without compromising the overarching parent company's brand.
Best Practices
Avoid Content Duplication
Google frowns upon what it considers to be duplicate content, so be sure not to simply copy and paste content from your main site in order to populate your microsite. It will end up having a negative effect on your SEO, potentially for both your microsite as well as your main site. Ensure the content is unique to your message, and if necessary, remove the content from your main site and point a link to where the information now resides on your microsite.
Don't Overdo it with Backlinks
Some microsites appear to be set up specifically to link visitors back to the main site, in an attempt to game the SEO system. Not only does this provide a poor user experience for your site visitors, but the search engines eventually catch on and could hit your site(s) with a penalty.
Make Management Efficient
If you're going to be managing multiple web properties, it makes sense to build them on a content management system that makes it easy and efficient for updates across all of your sites.
Select the right URL Structure and Navigation
One of the most critical factors in determining a microsite's success is its usability and the findability of information, so it's very important to select the right URL structure and navigation for your new site. If you're looking to maintain the brand value of the parent site, a subdomain (microsite.domain.com) or directory (domain.com/microsite) would be best. If you're looking to build the brand of a new entity, a new domain (microsite.com) would be the best option.
Key Questions to Consider Moving Forward
· Who are we trying to reach?
· What do we want microsite visitors to do after they visit the microsite?
· How will we measure success for the microsite?
· Will the voice and tone of this microsite be identical to that of our corporate site, or does this microsite have a different persona?
· How long will this microsite exist?
· How will the microsite tie into other marketing initiatives?
Microsites can be a fantastic tool for businesses; they are an easy way to provide a great experience to a niche user group, or to launch a new brand, product or campaign.