A good logo provides an array of advantages to your company. The most recognized logos can stand alone as a representation of a brand and no matter where in the world they are seen. Coca Cola, Nike, eBay, Google are just a few of many that are so recognizable that they don't require any other media components to remind the viewers of the brand; the logo is enough in itself.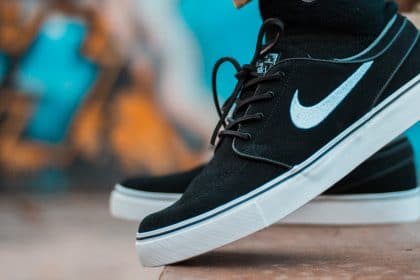 A good logo can capture the attention of a driver, passer-by, web-surfer. Because it's small and visual, it can do its work in the two seconds that you might have in front of that prospective customer. A cute cartoon puppy with a bone in its mouth tells that person (at the very least) that you are in the pet business. The cuteness might bring a smile to their face and elicit warm feelings—in an instant—for your business.
In just a glance you have grabbed the viewer's attention and communicated something positive about your company and its values.
A good logo can serve as the foundation of your brand identity. In it, you establish the colors, image style, fonts of your larger marketing efforts. Building off of these elements will be your letterhead, website landing page, business card, and so on. Once the logo is established and it registers in the viewer's brain, all these other pieces will attach themselves to the customer in a logical and pleasing way.
A good logo can differentiate you from your competitors. Sometimes it's the little things that influence and having a logo that is more appealing or informative can only help.
A well-designed logo can communicate your company's background (professional, fun) or your mission (entertainment, innovation) through the right image or colors or fonts. Just like with colors, there are fonts that are more relaxed and there are fonts that are more buttoned up. You don't make your funeral home use the Comic Sans font, nor would you have your toy store use Courier.
A new logo can be a really new logo or simply a refreshed one. Many major brands make subtle changes to their logo that don't break the spell but update it as the times dictate. Our customers equate certain elements with being old fashioned or "lame" if only for the fact that they are not new. There's nothing wrong with the original fonts, colors, images except that the public's taste has changed. Where once avocado-colored stoves were all the rage, now you can't sell your house without a stainless steel one.
Since logos are so important, it makes sense that they will need a little attention occasionally.
1. Is Your Logo Tired?
You developed your logo in 1982 when the world was really into neon colors and you haven't changed it. It's not your fault that neon went out with parachute pants but still it will be beneficial to keep your design colors looking fresh and new.
2. Does Your Logo Still Fit Your Brand or Message?
Lots of things shift and change over time. New leadership has perhaps meant a new culture and is your logo reflective of this new direction? Maybe you added a division that is performing so well that it is now the face of the company. Maybe there was a rebranding that occurred 10 years ago that never really took off and the logo remains.
Your logo should continually send a message to the viewers; who you are, what you offer, why they should choose you over others.
3. Is Your Logo Font Hard to Read?
If it takes longer than it should figure out what your logo says, choose a more user-friendly font or a larger central image or less confusing graphics.
4. Does Your Logo Scale Well?
Logos need to be able to change size, shape, and sometimes color. Can the size of it be expanded or shrunk without losing its readability? Does it show well in black and white or in a single color?
5. Is Your Logo Memorable and Unique?
The entire point of a logo is to make a connection between your brand and your potential clients and that's hard to accomplish if your logo is boring or unmemorable. And it can be memorable but if it too closely resembles another (especially a competitor!) then you are losing much of its value.
So, maybe it's time to take a good hard look at your logo. Some of the above points might be on point or maybe it's just been a long time since the logo was examined closely. What are the essential elements that must remain and what can be redesigned or eliminated?
It's easy to get attached to a logo because of time and all the thought and care that went into developing it in the first place. It has set the tone and personality for what your company is.
But change can be positive, even dramatically so. With proper attention to your logo and its refresh or update, it could be the right change for the success of your company.