When it comes to marketing investments, your website is one of the largest. Websites do their lion's share of online marketing: they let you buy and sell, join and quit, remember and recommend, as well, they send you places and bring you back, let you opine and provide feedback, and enable you to share and be private. Much of the strategizing, researching, analyzing, and writing that goes into maintaining a website as a marketing tool is done by content editors and marketers. So, making their jobs easier means a savings of time and money that can be redirected to additional marketing efforts. The best way to achieve efficiency for editors and marketers is by using a content- and marketing-focused CMS like Drupal 8.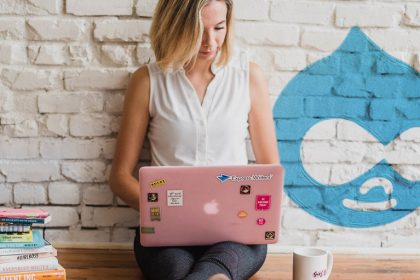 Through its lifecycle, Drupal has added a variety of features and modules that make it not only a solid marketing tool, but also one that is easy-to-use by the staff who are responsible for updating the content. To demonstrate how it has evolved, you can now build a page, build a page in another language, build a page in another language with rich content, and build a page in another language with rich content that loads quickly and is also optimized for search! Drupal is checking all of the boxes when it comes to creating a comprehensive experience for marketers and content editors.
Page Building and Content Editing
Creating fresh, relevant, and rich content is essential to any marketing program, and Drupal has gotten the memo. Let's start with the basics, the Gutenberg editor. Inconsistency be gone, the Gutenberg editor aims to make page building and content editing easy with blocks. Blocks are an efficient way to create pages just the way you want them and without having to know HTML or CSS. When integrated with other Drupal modules, you can drag and drop items to set up and customize your page, perform editing right in the page, and you can preview as you go along without having to toggle back and forth. And, the responsive backend admin interface means that you can edit pages on-the-go, wherever you are.
Content Customization
When creating content, the time will come when you need to assemble it in tables, lists, columns, etc., and the Views module lets you configure content as you need to and enables users to sort and filter it as well. In addition to creating content just the way you want it, users also expect their content in a certain way and Drupal won't let you disappoint. The Personalization module lets you create and serve custom content based on geolocation and taxonomies, and the Smart Content module serves content based on other segments such as industry or job title. The ultimate in customization is the ability to translate it. Reaching audiences with multilanguage options is as easy as using Drupal's Translation module which has four multilingual modes including language, interface translation, configuration translation, and content translation. When written content won't satisfy all of your audiences, Drupal makes it easy to embed rich media files on a page and store all of them in a media library for quick access.
Digital Marketing
Drupal gives you a head start on your search engine marketing efforts with custom page titles, meta descriptions, URLs, and it has a good relationship with Google Analytics. By now, we all know how important page speed is in search rankings, so Drupal uses caching technology to improve page loading speeds, and it has a PageSpeed Insights test right out the box. Drupal's list of marketing modules is extensive and includes SEO Checklist, Sitemap, Redirect, and Easy Breadcrumbs. If your organization works with a martech stack, not to worry, as Drupal has custom modules for most platforms and, in the bigger picture, it also integrates well with CRMs and ecommerce platforms.
When it comes down to it, your website should be helping you reach your marketing goals, it shouldn't be a productivity killer. As a marketer and/or content editor, you need a smart CMS that is forward-thinking, marketing-focused, and is preparing for changes in the industry. If you are thinking about moving to Drupal, know that the benefits on the administrative end are just as impressive. The CMS is open source, so there are no licensing fees, there is a large community of developers available to support it, and you can even create custom modules for features that you need.