After all the hype and build-up, the powerful Drupal 9 open source content management system was released today by the Drupal community in its latest and most extensive version.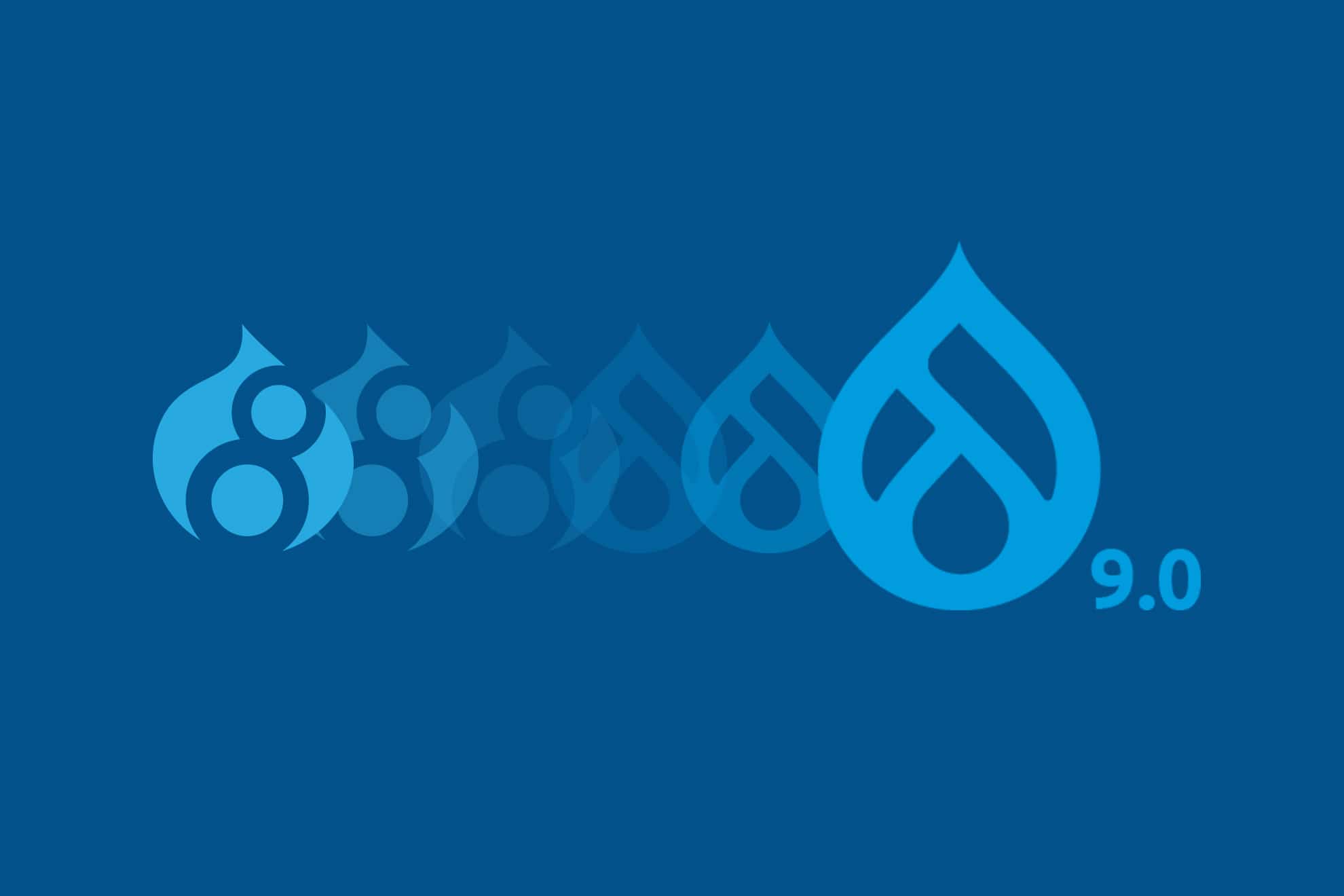 What's the big deal with D9?
Drupal 9 promises simplicity.
The commitment of the Drupal community to simplify upgrades means that time-consuming migration processes are a thing of the past. Version 8 has been continuously updated in the past months, so that the upgrade from version 8.9 to 9 is smooth.
"One of the main reasons for Drupal's success is that we have always made major, forward-looking changes," said Dries Buytaert, founder, inventor, and project manager of Drupal. "This is the reason that Drupal is one of the few CMS platforms that has remained relevant for 20 years."
But what if I'm still in Drupal 7?
This is for the 700,000 websites running on D7 right now.
In November 2021, Drupal 7 and 8 will reach end of life. These versions won't get any more updates, bug fixes, or patches from Drupal.org or Drupal's developer community. If you're running Drupal 7, you'll need to migrate to Drupal 8, then Drupal 9, by November 2021, to ensure your site maintains the most up-to-date security patches.
Why is Drupal doing this to me?
Drupal 7 has proved hugely popular since it was released almost 10 years ago which is why Drupal has supported it for so long. But it's now showing its age, and it needs to retire. Drupal 8 onward relies on well-established third-party PHP frameworks. This makes for a better, more robust product. But it also means that Drupal now has to keep in step with these frameworks as they evolve. Thus, Drupal has aligned its product releases with theirs.
One of these frameworks, Symfony 3, is reaching end-of-life in November 2021. It's Drupal 8's biggest dependency. So, when Symfony 3 is withdrawn, Drupal needs to be using Symfony 4 or 5. That's where Drupal 9 comes in.
I guess it's time to plan my move. How?
Direct upgrade from Drupal 8 to Drupal 9.
The big difference to previous migration processes is that developers can now see in the ongoing Drupal 8 installation how compatible it is with D9. This gives them time to plan for necessary adjustments before the version change.
Upgrade from Drupal 7 to Drupal 9.
A direct migration from Drupal 7 to Drupal 9 is a little more involved, especially since D7 is not yet based on that Symfony we mentioned above. Also, several concepts and interfaces have changed since Drupal 8.
In order to avoid unnecessary surprises and save some time, we recommend migrating from D7 to D8 as soon as possible. This intermediate step makes it possible to use tools that then facilitate the transition to Drupal 9 and reduce unnecessary stress.
Who ya gonna call?
New Target.
New Target has 10+ years of Drupal experience and knowledge to maximize your application's potential. As a Drupal thought leader, we've been contributing, presenting, and of course developing in Drupal from its infancy. In addition, we strongly encourage our teammates to perpetuate their knowledge and share their success with the entire Drupal community.
New Target sponsors and sends our development team to a plethora of extended learning opportunities because being at the forefront of innovation requires an engaged and open mind.
Please feel free to reach out to us anytime to learn, plan, and succeed.