When you're thinking through what your business needs to do to be successful in your field, invariably you hit on the same points that make a great website—service, speed, accuracy, the customer experience, adapting to customer needs, and garnering feedback.
Having a content management system (CMS) that addresses these issues for you is a great virtual assistant. Drupal has been created to be such an assistant.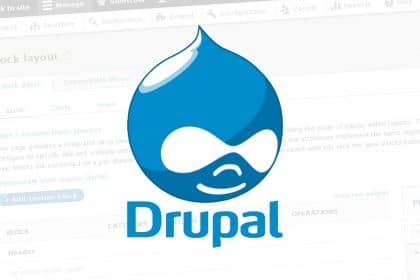 Drupal will assist you with:
· SEO
· Security
· Speed
· Integration
· Editing
· Mobile
· Growth
· Support
Improved SEO
Websites are promoted through Search Engine Optimization. This set of tools and practices is aimed at pushing sites to the top of the Google ranking. This means users see your brand in their search results when they type in a relevant keyword.
Higher positions translate into boosted traffic and revenue.
Google ranking is based on a sophisticated system. If your site uses on HTML5, it automatically ranks higher. This is because its subject is more easily deciphered by the algorithm. Drupal 8 and Drupal 9 supports HTML5.
Overall, Drupal is one of the most SEO-friendly systems for content management.
Security
Drupal is as secure as any other content management system in its class and a good deal more reliable than most. Drupal includes many security and privacy features such as the enforcement of strong passwords, login rate limiting, data authentication, and much more. Drupal is used by government agencies and corporations in part because it facilitates the building of secure sites.
A highlight of Drupal's security model is its access control system, which is much more flexible and granular than those provided by other popular content management systems. Site owners can create custom roles with a wide range of permissions and degrees of access. Users can be granted different roles depending on the level of access they need, including multiple roles if required. Fine-grained access control of this quality is essential for large sites that may be used by many people with different expertise and trust levels.
Speed
Drupal 8 and Drupal 9 are highly optimized. They allow using the minimum efforts of the server. Powerful caching features and the BigPipe ensure speedy and smooth operation. As the cache stores the necessary data to re-use it for the next session, unchangeable elements (such as the corporate logo) remain immediately visible. As a result, pages are quick to load.
Faster loading time brings two-fold benefits. On the one hand, users can browse through your catalog and place their orders quickly. Eventually, this results in higher revenue for your business. On the other hand, higher speeds contribute to customer satisfaction and loyalty.
Consumers expect a website to load quickly. If it doesn't, then they are likely to leave it. In a study conducted by Econsultancy, 47% of respondents said they expected to wait no longer than two seconds. Moreover, an overwhelming majority—88%—of visitors faced with loading issues are less likely to make any purchase on the website in question.
Integration
A successful ecommerce website is connected to multiple third-party systems. These allow payments, control of inventory, and management of orders, etc.
A Drupal-based website can be easily integrated with multiple solutions, such as BigCommerce. The technology has been evolving to provide improved integration. In the past, it required contributed modules, but now even the Drupal core gives opportunities for seamless integration. Drupal websites communicate with third-party applications through dedicated web services. Importantly, this works for any programming language or operating system.
Enjoy smooth communication with other systems and reach several goals at once. Thanks to CRM integration, employees cope with multiple tasks with minimal effort. Meanwhile, the payment gateway prompts visitors to spend more, and delivery services make your e-store their favorite. Drupal is powerful enough to cope with multiple areas at once—e-commerce, email marketing, relationships with clients, planning of enterprise resources, etc.
Mobile
Nowadays, consumers prefer to interact with companies via smartphones. Drupal is used for web-based and native apps for both iOS and Android. Thanks to REST API, communication between apps and websites is smooth.
Portable solutions form the core of this system's philosophy. Drupal is a convenient and flexible CMS, which means developers can create and enhance web resources with ease. Drupal-based websites are responsive and pleasing to the eye whatever the screen size.
Growth
Drupal is an open source software which means you don't have to pay for a license, recurring costs, etc. You can start to create your website with future enhancements and website growth in mind. This means you can build the website quickly and then add features and functionalities along the way to make it more powerful.
Drupal can be easily adopted to meet many business needs and requirements. Any size company can successfully implement Drupal and have the ability to create any type of content, to build a pressroom of articles and customer database and product reviews without the need to make code modifications.
The Drupal admin is one of the most highly configurable CMSs available. It allows for a variety of workflows and user- and role-based permissions, potentially down to a field level. Versioning and tiered approvals are all possible. More importantly, Drupal provides the most configurable administrative area around. Any part of the admin can be tailored and reworked to fit a company's needs.
Drupal has one of the largest following of developers in the world. Over 700,000 engineers are developing for Drupal and frequently release new modules. If you need to improve your website and add extensible features, you can use a vast array of available modules.
Support
If you chose Drupal, you'll never feel alone as the support of Drupal community is available via simple web search and through Drupal.org. Many problems you can potentially face are already described and solved, and solutions can be found in documentation. If not, there are a lot of Drupal pros who are at your disposal and are ready to provide you with assistance.
The Bottom Line
Drupal is an incredibly flexible and powerful CMS. Customization is simple, as features are easy to replace or add. Developed and enhanced by a global community of experts, Drupal 8 and new Drupal 9 have plenty of benefits.
Businesses that build sites on Drupal are bound to see impressive results. Smooth navigation and quick loading not only contribute to visual appeal, but also they bring a revenue boost. With this system, companies grow their customer base quickly. Consumers order products and services through efficient sites and apps. They become repeat buyers, as their experience is enjoyable.