Register to attend DC's premier Drupal conference.  Drupal GovCon 2016 is one of the largest Drupal development conferences on the East coast.  
This annual web development conference is sponsored by premier Drupal development agencies like New Target Inc., and offers learning opportunities for beginner and advanced developers, project managers, and government technologists.  
Visit the New Target team at our booth and attend a session presented by a New Target development team member to learn!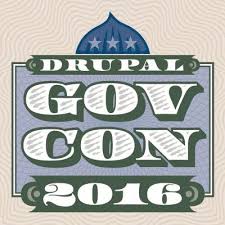 Please contact us if you are interested in working with us on a Drupal web development project requiring our digital strategists, web designers, web developers, and data integration engineers.