The world is shopping online. In 2020:
· Ecommerce sales are expected to reach $4.2 trillion.
· There are 2 billion online shoppers.
· Nearly half of ecommerce sales are made through mobile devices.
E-commerce brands have the chance to reach a massive audience. Online shopping is becoming the norm, and there are major opportunities to land repeat customers who will buy from you again and again.
But what do your customers want in an eCommerce site?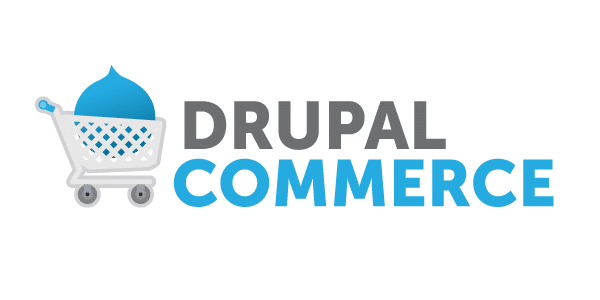 Ecommerce brands have the chance to reach a massive audience. Online shopping is becoming the norm, and there are major opportunities to land repeat customers who will buy from you again and again.
But what do your customers want in an ecommerce website?
Design
Design matters and good website design signals that there's a solid company behind the screen.
Speed
When you're visiting a speedy website, everything feels different. Pages take no more than a second or two to load, and information is delivered to you sooner. It also increases sales for businesses.
Personalization
Personalization is key if you want to earn the trust of your ecustomers and give them an experience that makes them come back to your website again. Contactless payment has become the shopping trend. People prefer paying online instead of cash on delivery. So, providing diverse options for payments is important to keep your customers' experience a happy one.
Security
Online customers are becoming more and more aware of online threats and savvy buyers look for certain security precautions on your website before they make a purchase. If your website isn't safe and secure then all that money you've spent on marketing goes out of the window.
To leverage all these ongoing trends, and drive sales of your product online, you need a robust and future-ready ecommerce website and Drupal is ready to help! Timex, Lush, and Puma are already Drupal Commerce customers.
What Do You Want from an E-Commerce site?
Integration
Drupal Commerce is fully integrated in Drupal and benefits from all the advantages that the power of Drupal offers, so your end-users can enjoy a seamless experience on your ecommerce website. You'll enjoy a lower investment in development (in comparison to a solution where you have two separate systems) because you don't need to integrate two separate systems.
Security
Your ecommerce platform is also safe: Drupal performs weekly security updates which are closely monitored by the permanent Drupal security team that has the sole task of keeping Drupal as secure as possible.
SEO
SEO, CRO (conversion rate optimization), and Google Analytics are much simpler to manage as they work with just a single system rather than two separate systems. Optimizing the customer journey is much simpler as your end-user has to follow only one path to order products from your website.
Functionalities
Drupal Commerce is open source which allows you to use functionalities developed by a team of over one million developers from across the world. Many of these functionalities are designed to give you a better understanding of your clients' needs and so they help to increase sales.
Affordability
Unlike Magento and WordPress where you often have to pay more for premium plugins or modules, Drupal Commerce is completely free. You will never have to pay extra for modules that already exist.
Development Time
Development time is less (compared to a two-platform system) since there is no need to develop and maintain a custom integration between two separate systems. There is also no need to develop two separate versions of your visual templates. And, there is no need to manually configure the CMS with information about products held in the ecommerce store, such as you might need to do when building a landing page on the website that should feature both content and featured products.
Speed
It is important to take into account the speed of your website. It is seen that a site that loads in five seconds has 70% longer average conversions. A slow website will deter your efforts and investments. Research shows that 79% of shoppers who encountered slow-loading issues say they don't return to those websites.
Mobile-ready
If your website runs smoothly on mobile devices, it will be able to run better on other devices too! Mobile compatibility has become an irreplaceable feature for any ecommerce site. In today's world, everything needs to be mobile-ready. Drupal's websites not only wow the clients with their looks but also with their mobile responsive design. Drupal websites are easily accessible on mobile and tablets.
Multilingual
Drupal is the best choice for your multilingual website. It provides numerous languages to choose from and four core modules specially designed for language and translation support. This feature by Drupal has shown great results that include higher conversions, rise in SEO, unrivaled translation workflows, and has also been a great help in widening the audience.
Personalization
Every ecommerce brand wants to make sure that the content they create leaves a mark on the users' minds. And it has become a necessity today because there is a lot of competition out there. Drupal provides customization flexibility for all kinds of online stores and can be adapted to any device as per the latest trends which gives a unique feeling to the customers.
Security
With the increase in cases of hacking and security breaches, basic security do-it-yourselves are not sufficient. The security breaches affect your brand image and your market shares and stock price.
Drupal has a dedicated team that regularly works on the security side of it. It is frequently tested for issues and bugs. Drupal also provides various security modules for your ecommerce website such as a two-factor authentication module—a second step for your security check where a set of codes is defined for a user to be able to sign in.
Drupal is an awesome content management and online marketing platform. Drupal Commerce is integrated into Drupal at the deepest level and takes advantage of all the power that Drupal has to offer. This ensures that both users and customers have a seamless experience when using your ecommerce website.