Google is bad. Well, it's so good that it makes your website visitors compare your website's search results to theirs. And that's a tough comparison. But in our efforts to make each visitor's journey as friction-less as possible, we need to make sure they don't get poor or nonexistent search results. Elasticsearch can help.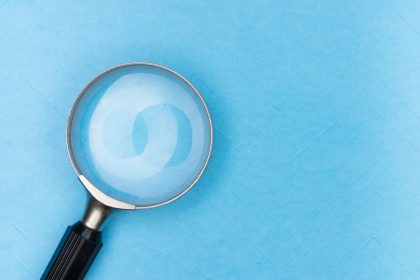 When visitors don't get exactly what they're looking for on the first try, they might leave and not come back. Such is the standard that Google has set and that everyone else is judged by. This is the harsh reality of living in the Googleverse. It's their world, we're only renting.
Fortunately for WordPress users, Elasticsearch does a bang-up job of getting your visitors the search results they need as well as providing your team lots of other great resources to assist them with processing and understanding critical data.
Getting both visitors and your team the information they want, quickly, and in a pleasing way is a win,-win and installing Elasticsearch is the first step toward that success.
What Is Elasticsearch?
Elasticsearch is a free and open source search and analytics engine for all types of data. First released in 2010, it is known for its simple REST APIs, speed, and scalability.
It is the central component to the "Elastic Stack," free and open tools used for data ingestion, enrichment, storage, analysis, and visualization. It's also known as an "ELK Stack" which stands for Elasticsearch plus Logstash plus Kibana.
Elasticsearch Improves UX
Elasticsearch not only makes it possible for your visitors to sift through massive amounts of data easily, but also it organizes and filters that data in order to give it the context it needs to be valuable.
It also accounts for us not paying attention in the fourth grade and corrects typos and spelling mistakes and even helps to autocomplete search phrases. It has the power to help with advanced querying which allows your visitors to retrieve a combination of queries and return precise results from their search.
Speed is everything these days and so loading times need to be fast and that includes anytime the website spends searching. Elasticsearch can find its way through massive amounts of website content quickly and accurately thus keeping your visitors happy and visiting.
Elasticsearch uses a data visualization software called Kibana that allows you to gather and process your valuable data into easy-to-read reports that show you the ups and downs and trends that allow you to plan your next move.
Elasticsearch Benefits Ecommerce
Because searching can slow down your website, Elasticsearch uses a distributed system that allows you to have your searches distributed across systems, so access is quick, and the results are faster.
Documents in Elasticsearch are stored in near real-time. Thus, whenever a product is added or removed, these changes are automatically detected and reflected in the search results.
To further aid in your global ecommerce conquest, it helps you to store visitor data related to the latitude and longitude in a document. No longer will your valuable North Pole customers be inundated with suggested products like snowcones. They will instead receive product information specific to their region—mittens for example.
Because it provides a variety of access points, Elasticsearch makes it much easier for your customers to find the products they want leading to an increase in conversions.
Elasticsearch provides a unique search that can benefit developers, marketers, and ecommerce visitors alike and thus it's the #1 search engine for WordPress websites.
Because WordPress in its out-of-the-box state doesn't analyze content relevancy very well and can be very slow, the use of Elasticsearch greatly enhances your WordPress website creating happier users and administrators alike.